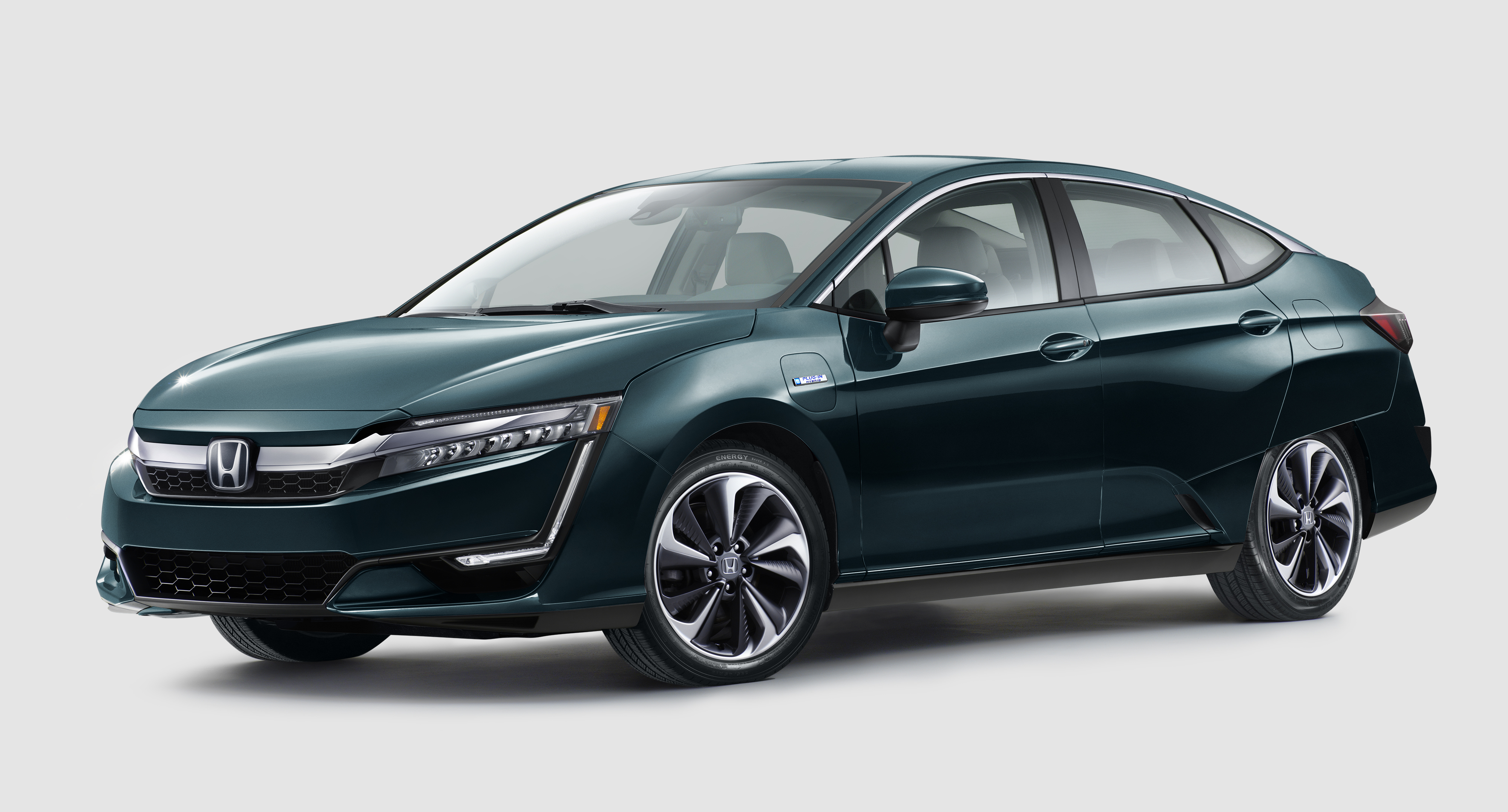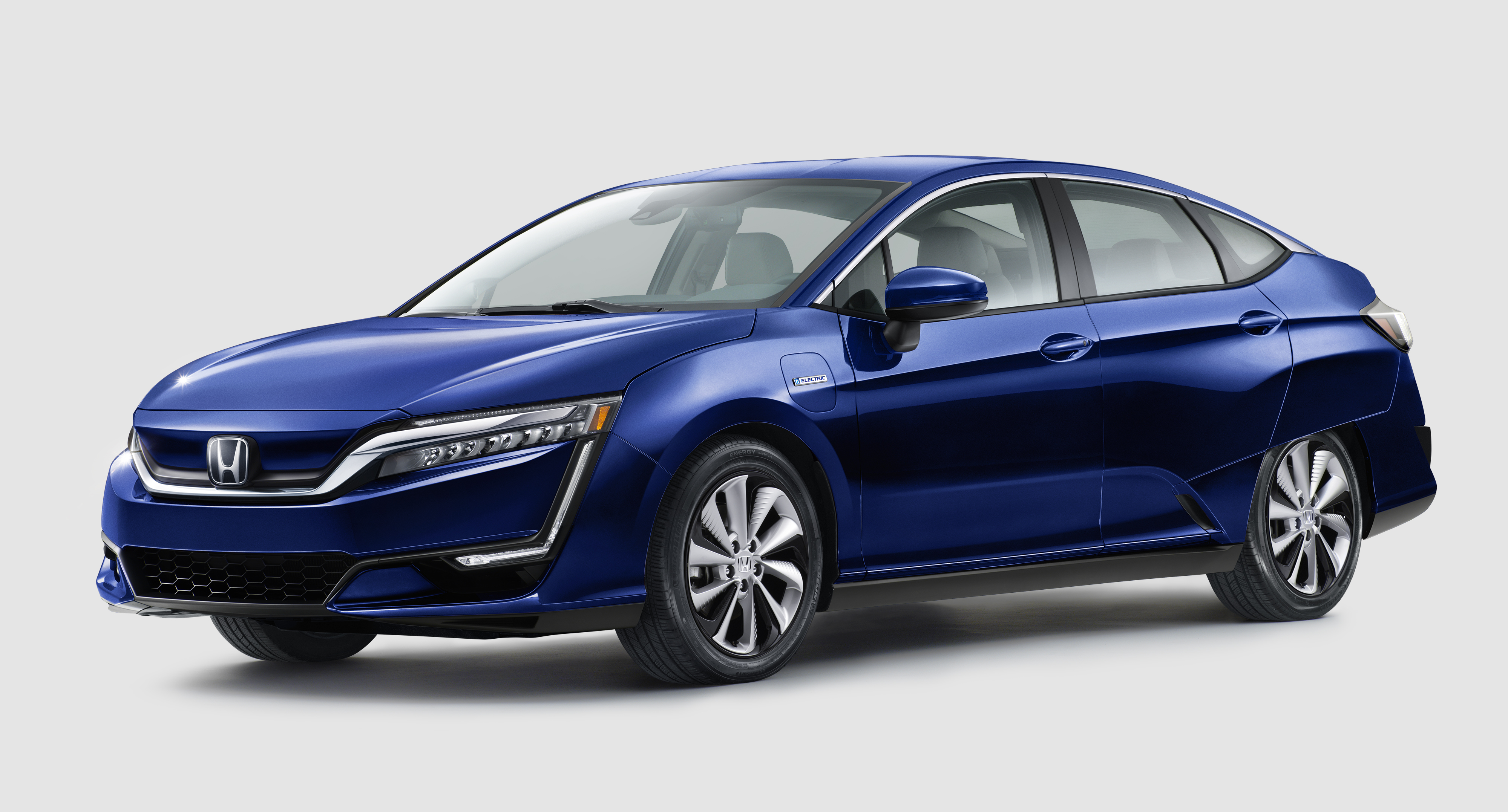 Honda unveiled the other two members of it Clarity family at the New York Auto Show recently, providing some but not all of the info prospective buyers will want to know about the Clarity plug-in hybrid and all-electric models.
[Estimated Reading Time: 2 minutes, 15 seconds.]
The missing stuff:
Equipment lists, trim levels and pricing for both models and a range estimate for the battery-electric version.
Honda has hinted that both models will be priced in the mid $30,000s before applicable federal tax credits and any state or local incentives.
The EV should easily qualify for the $7,500 federal income tax credit and the PHEV's large battery should put it in the same class.
As for EV range –  Honda, which clearly prefers the fuel-cell electric version of the Clarity to the upcoming battery EV, is shy about the EV's range, but we're not. The automaker apparently is aiming the battery-powered model at a small piece of the commuter market and, by our calculations, has provided the Clarity EV with an unimpressive 80 miles of range.
The new info:
–Both models will be offered only with "luxury packaging," meaning they won't be cheap. Each will use unique fascias, some subtle  changes in lighting and different 18-inch wheels to help passers-by tell the difference between EV and plug-in (the Clarity fuel cell electric, launched in December as a California, lease-only car, has its own fascia, wheels and lighting design as well). There also will be a special "hero" color for each model.
–The Clarity PHEV will have a 17 kWh lithium battery, good for an estimated all-electric driving range of 42 miles before kicking into standard hybrid mode with the gas engine and electric motor working together; Honda anticipates an overall EPA fuel efficiency rating of 105 mpg-equivalent and more than 330 miles on a full charge and a tank of gas. The battery pack can be recharged in about 2.5 hours on a Level 2, 240-volt system, Honda says.
–The PHEV's powertrain will be rated at 181 horsepower and 232 lb-ft of torque.
–The PHEV will be launched as a 2018 model late this year, with 50-state availability.
–The Clarity EV will have a 25.5 kWh battery and Honda is anticipating an EPA fuel efficiency rating of 111 mpg-e combined (120 city/102 highway). Given that it takes 33.4 kWh of battery capacity to provide the energy equivalent of a gallon of gas, that makes it pretty certain that with the equivalent of just three-fourths of a gallon on board, the EV's range definitely will be below 100 miles. We figure somewhere around 8o miles, depending on the usable percentage of the battery's total capacity. Recharging time is just over 3 hours with the properly sized Level 2 system.
–The EV's powertrain is rated at 121 hp and 221 lb-ft of torque.
–The EV will debut later this year as a 2017 model, available via lease, at least initially, and will launch first in California and Oregon.
The Clarity FCEV, or fuel-cell electric vehicle, is a lease-only car as well, offering up to 366 miles of range on a tank of hydrogen. About 100 have been leased since in launch.