Automaker hopes lower Bolt prices overcome battery recall, loss of federal tax credit eligibility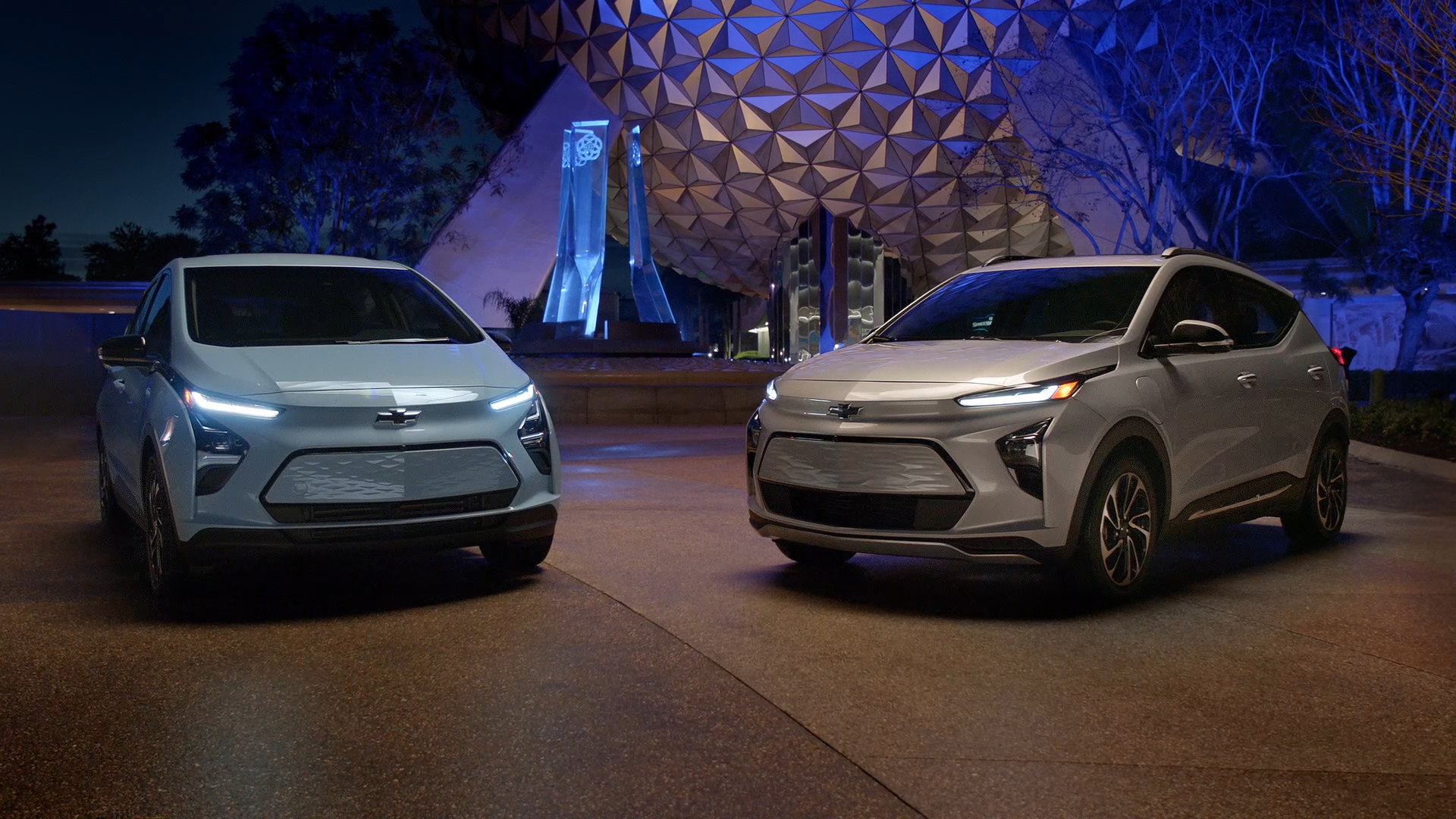 General Motors has dropped the list price of the Chevrolet Bolt and Bold EUV by up to $6,300, making them the least expensive electric vehicles – before incentives – in the U.S. market.
Since it lost its eligibility for federal EV tax credits, Chevrolet has slashed nearly $11,000 from the Bolt hatchback's starting price to keep it competitive as the number of EV models grows.
How cheap is it now? Well, you can now – in theory – buy a new 2023 Bolt 1LT, the base model, for less than is being asked for many low mileage, late-model used Bolts .
We say "in theory" because in this time of soaring gasoline prices and a dearth of new cars due to global parts shortages, it is not unusual for dealerships to add "market adjustment" premiums that can add thousands of dollars to the price of a new car, particularly if it is an EV or especially fuel efficient internal combustion model.
The 2023 Bolt hatchback's MSRP – or manufacturer's suggested retail price – was cut by $5,900 this year to a new starting price of $26,595 – including destination fee. That's down from $32,495. The 2LT trim starts at $29,795, down from $35,695.
Bolt prices previously had been cut by $5,000 with the introduction of the 2021 hatchback. The base Bolt was priced at $37,495 when the EV was introduced in 2017.
Rated at up to 259 miles per charge, the 200-horepowerBolt hatchback uses a 65 kWh battery pack, has a fairly fast 11.5 kW on-board charging system for 240-volt, Level 2 home charging, and is DC-fast charge capable at a maximum rate of 55 kW, sufficient to add 100 miles of range in half an hour.
The larger, wagon-like Bolt EUV now starts at $28,195, down from $34,495 for a $6,300 drop. The EUV Premium now starts at $32,695. The Bolt EUV is fairly new, introduced last year as a 2022 model.
The EUV uses the same battery, motor and charging systems as the hatchback, but EPA-estimated range drops to 247 miles.
The 2022 Nissan Leaf is still less than the Bolt after its federal tax credit is applied, but its pre-incentive starting price is higher, at $28,375. The federal tax credit for EVs is based on battery size and can be as much as $7,500 depending on the buyer's taxable income in the year of the purchase.
The Bolt no longer qualified for a federal tax credit – no General Motors EV does. Credit eligibility for an individual manufacturer is phased out once its total sales of eligible plug-in hybrid and EVs hits 200,000 – and that's ceiling GM reached in late 2018. Because of the graduated phase-out rules, buyers of General Motors EVs and PHEVs could claim lower credits through the third quarter of 2019, but not since then.
The Bolt price reductions are intended to help make up for the lost federal tax credit and to reignite interest in the small EVs after a long production delay following a massive battery recall for safety issues.
GM sold more than 104,000 Bolts in the U.S. and more than 16,000 in Canada from its introduction in late 2016 until it was pulled from production in late 2021 in the wake of several battery fires. Production resumed in April with new batteries, and GM has been replacing battery modules in all previously sold Bolts under a factory recall.
Still, even with Bolt prices down in the weeds, the model's longevity is uncertain.
GM has developed a new flexible EV platform than can easily be modified to fit various body type and sizers – and the Bolt was designed for and is built on a different platform that apparently isn't long for the world.