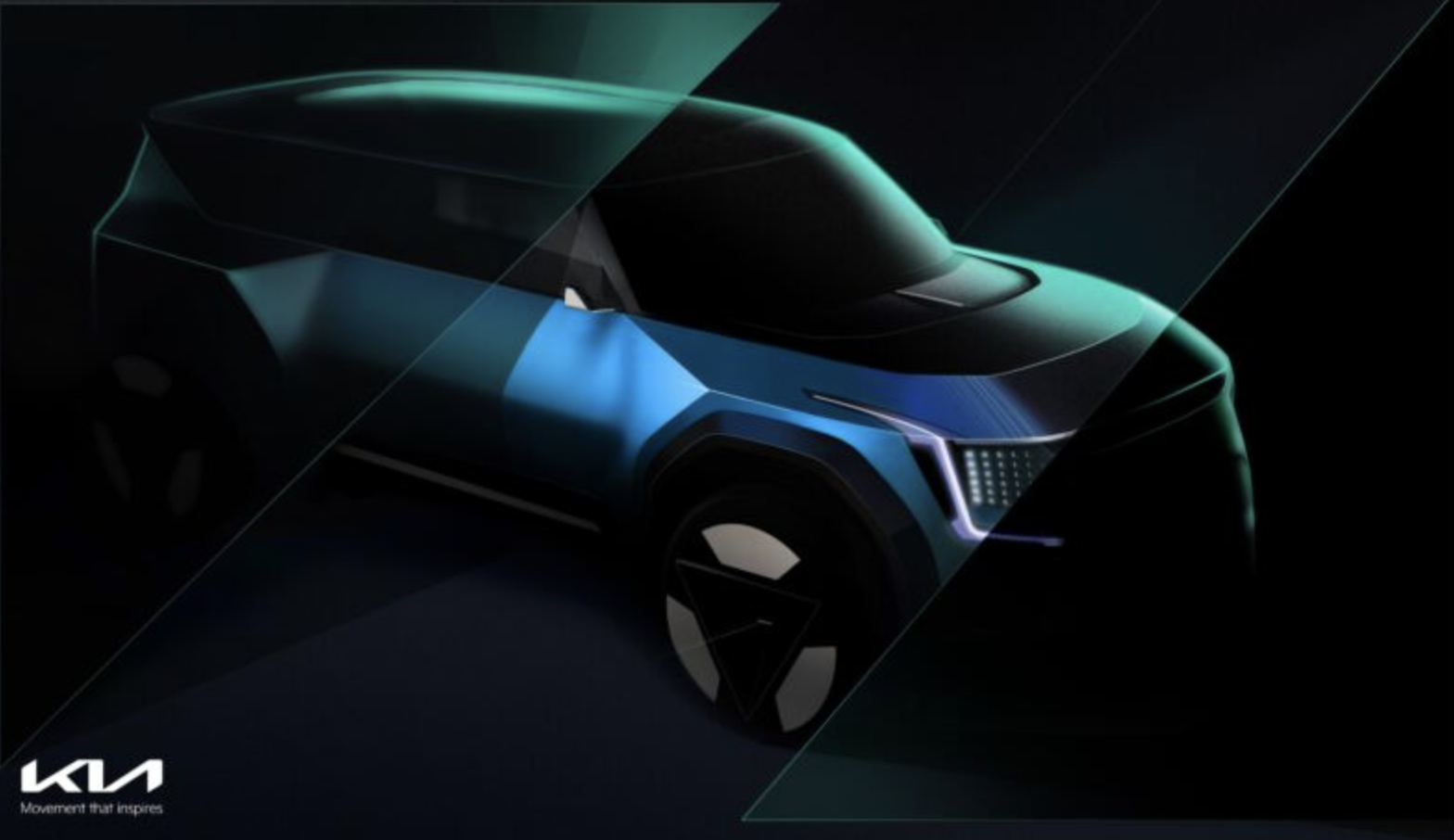 Kia, following in the footsteps of corporate big brother Hyundai, will unveil a new EV concept at the LA auto show as a preview to the company's EV9 large electric SUV.
The Concept EV9 – its name giving a clear clue as to what it is foreshadowing – appears to share a traditional big box three-row SUV shape with Kia's popular Telluride SUV – but embellished with wide flared fenders, a chiseled hood and a large LED lighting array in the wraparound frontispiece – called a grille on cars that need to breathe air to run.
Kia's concept appears to shares some of its front end and lighting design with the recently teased Hyundai Seven concept.
Like the Seven concept, the EV9 Concept shows off a "flexible and adaptive interior" with an ultra-wide infotainment display screen and a "radical new take on the traditional steering wheel."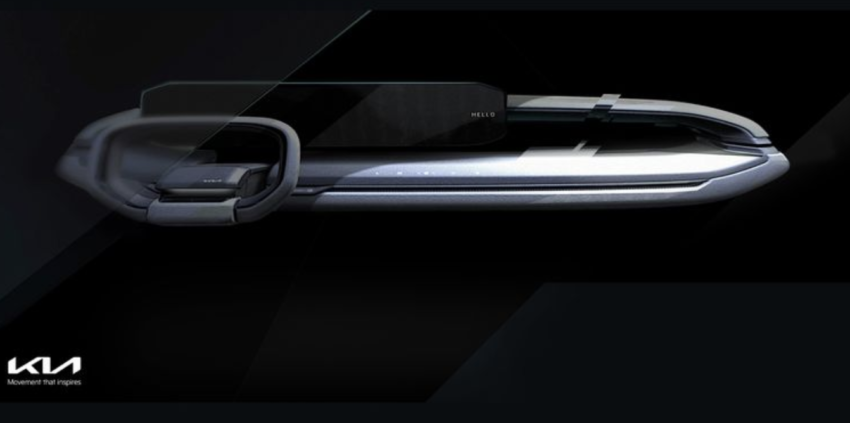 The renderings provided by Kia show an oblong, almost rectangular "wheel" that approximates the steering yoke debuted by Tesla on the updated Model S earlier this year – and roundly criticized by many critics as hard to use and potentially dangerous because it requires the driver's hand position to be switched around several times when making a complete 90-degree turn.
Toyota is showing a yoke-type steering setup in the Chinese market version of its upcoming bZ4X small electric crossover, but says its system is steer-by-wire and electronically adjusts steering ratios so the driver's hands can stay in one place through a turn.
Kia hasn't said whether its "radical new take" on the steering wheel is for show purposes only or will be offered on the retail version of the EV9 when it hits the market a few years from now.
We don't know much else yet except both new electric SUVs will be built on the jointly developed E-GMP electric vehicle platform and both will use the 800-volt electrical architecture debuting with the upcoming Hyundai Ioniq 5 and Kia EV6 small electric crossovers. The high voltage – about twice that of the typical EV today – allows for faster charging times.
The LA auto show is open to the public Nov. 19-28.