All About The Green Car Guy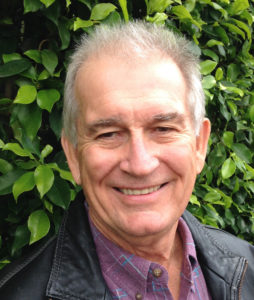 I'm John O'Dell – the green car guy – and for more than two decades I've been an automotive writer, editor and analyst specializing in alternative vehicles and fuels.
After a long career in journalism, with the Los Angeles Times and Edmunds.com, I retired at the beginning of 2016. But I believe alternative fuel vehicles are critical to our future and want to share what I've learned over the years, so I've started this new site, TheGreenCarGuy.com.
The goal is to continue to explain the good points and the bad points of these cars and SUVs, the technologies that make them work, and how to rationally consider whether one may be right for you.
Why do I think I can do that?
Well, I've been covering hybrids, biofuels, plug-in vehicles, fuel-cell electric cars, autonomous vehicles since before the first hybrids appeared in the U.S. market in 1999. I've interviewed most of the movers and shakers in the "green car" world, visited most of the think tanks and skunkworks where hybrid, electric and fuel-cell technologies were developed, driven most of the cars that run on fuels other than gasoline and studied consumer responses to alternative vehicle technology.
In 2010 I was selected by the National Research Council of the National Academies of Science to participate in a two-year study for the Secretary of Energy on how best to achieve massive reductions in petroleum use and greenhouse gas emissions from the nation's passenger vehicle fleet by 2050. The resulting report, Transitions to Alternative Vehicles and Fuels, was published in 2013. I worked on the group that drafted the report's recommendations and also was responsible for the chapter examining hurdles to consumer acceptance.
It is to help clear those hurdles that I've started TheGreenCarGuy.com.
---
For more about my background, read on:
After a decade as the Los Angeles Times' automotive industry writer, I moved to the nation's leading car shopping and information site, Edmunds.com. As a senior editor at Edmunds, I created the Green Car Advisor site, later merged into Edmunds' Tips and Advice section. While at Edmunds I also served as the "green car" analyst and was regularly sought out for commentary on the advanced vehicles market by major newspapers, magazines and broadcast news programs.
I've been quoted by numerous outlets including the Associated Press, Agence France-Presse, Bloomberg News, National Public Radio, The Wall Street Journal, Financial Times, Forbes, The New York Times, The Washington Post, The Detroit News, The Cleveland Plain Dealer, The Los Angeles Times, The Orange County Register, KABC television, the Canadian Broadcasting Corp., and the IEEE Spectrum.
My wife and I were early lessees of the first generation Nissan Leaf EV and we now own a Ford C-Max Energi plug-in hybrid (her daily driver) and I've used a natural-gas powered Honda Civic for most of my daily driving since 2007. So I live with the kinds of cars I write about. I am a fan, but I also know that the costs and compromises that often accompany "green car" ownership means they are not for everyone – not yet.
In addition to news, reviews and shopping tips, I'm also offering personalized information via the "Contact" tab. This is a no-cost service for the serious green car shopper.
That about covers it. I'm not sponsored by anyone, don't take ads and promise not to pull punches. Lack of information is the biggest stumbling block for many of us as we consider vehicles that don't use gas or diesel. I intend to use some of the time I have in retirement to help provide that information.