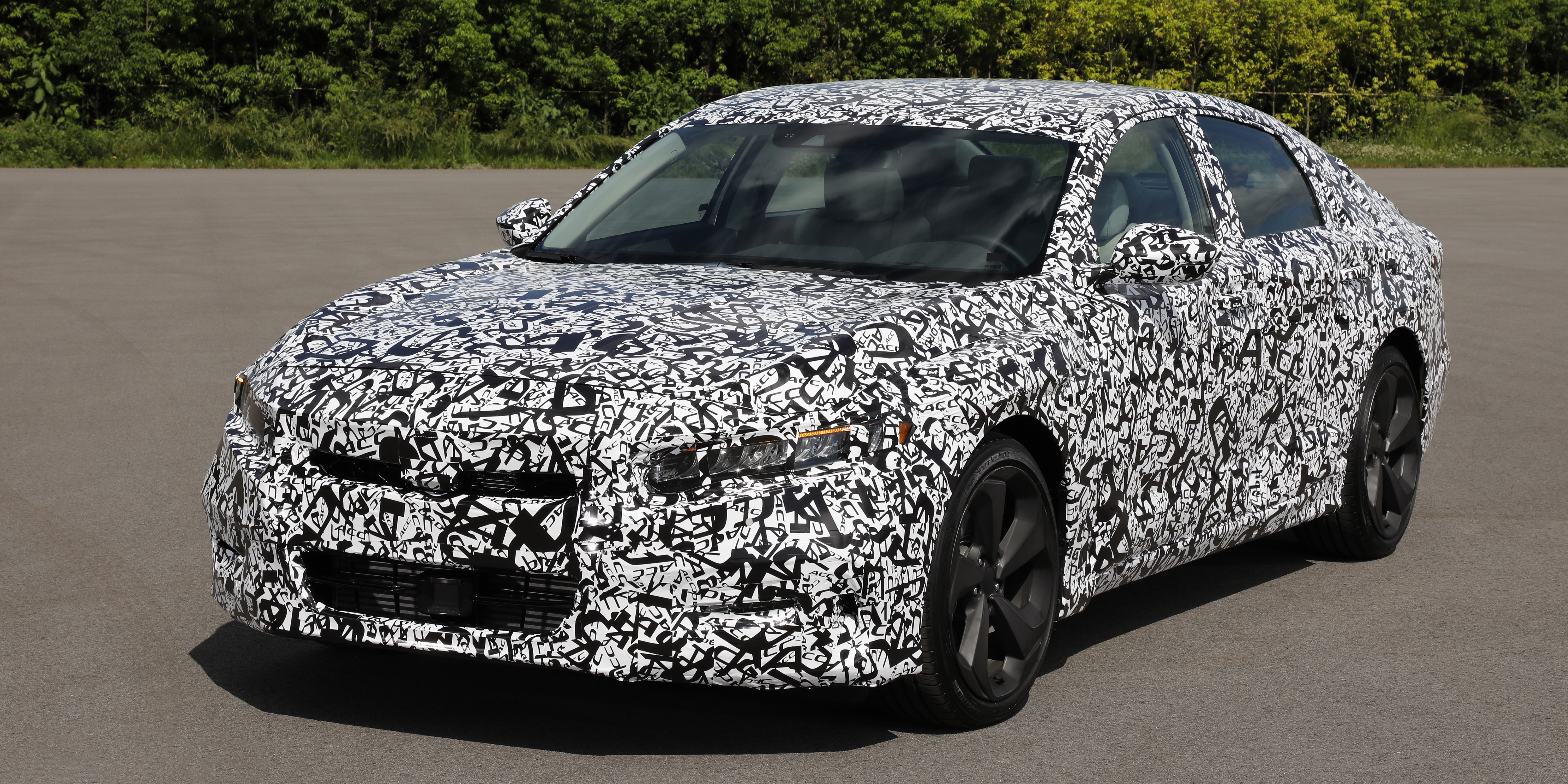 Honda is slated to unveil its redesigned Accord next month, including the 2018 Accord Hybrid with a "next generation" update of the two-motor hybrid system first launched in 2013.
[Estimated Reading Time: 1 minute, 10 seconds.]
Honda says it will unveil the redesigned Accord next month, including the 2018 Accord Hybrid. Sales of the the five-passenger sedan, which competes with Toyota's newly redesigned Camry, will begin in the fall.
The new hybrid system should bring a bump in the 2018 Accord Hybrid's fuel efficiency and, perhaps will serve up more power as well, versus the current model's 48 mpg combined (49 city/47 highway) and 212 hp.
The company says the 2018 Accord will be lower and wider than its predecessor, and its teaser photo of a camouflage-clad 2018 prototype appears to show a more sweeping "fastback" design to the sedan.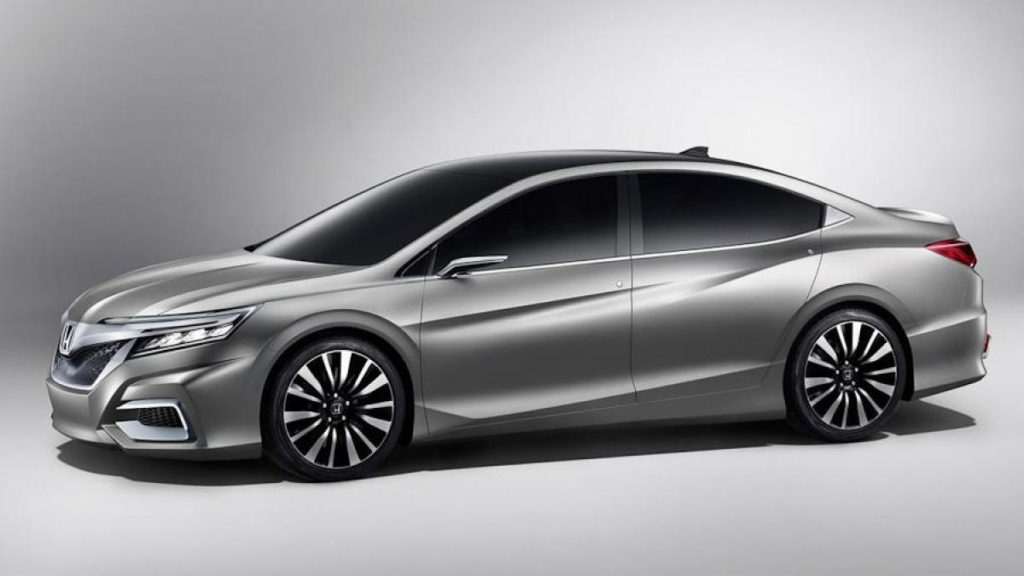 That's pretty much in keeping with the design language shown with the Honda Concept C displayed at the Beijing auto show a few years ago.
For the non-hybrid Accord models, Honda's offering two new turbocharged four-cylinder powertrains, with CVT, 10-speed automatic and 6-speed manual transmission choices. Engine displacements are 1.5 liters (CVT or manual) and 2.0 liters (10-speed automatic or  manual).
There won't be a V6 Accord in the 2018 lineup.
The 2018 Accord and its new engines and transmissions all are being produced at various Honda plants in the U.S.
The official unveiling date is July 14.