The Biden Administration has proposed an ambitious infrastructure and jobs program that includes $174 billion to promote, develop and help pay for electric vehicles and charging infrastructure in the private, commercial and governmental sectors.
[A 3-min., 30-sec. read.]
That section of the just-unveiled "American Jobs Plan" would continue federal incentives that promote purchases of electrified vehicles; incentivize construction of 500,000 EV charging stations; electrify much of the federal fleet including the U.S. Postal Service's neighborhood delivery vehicles; finance electrification of school bus fleets and replacement of diesel trucks with electrified models.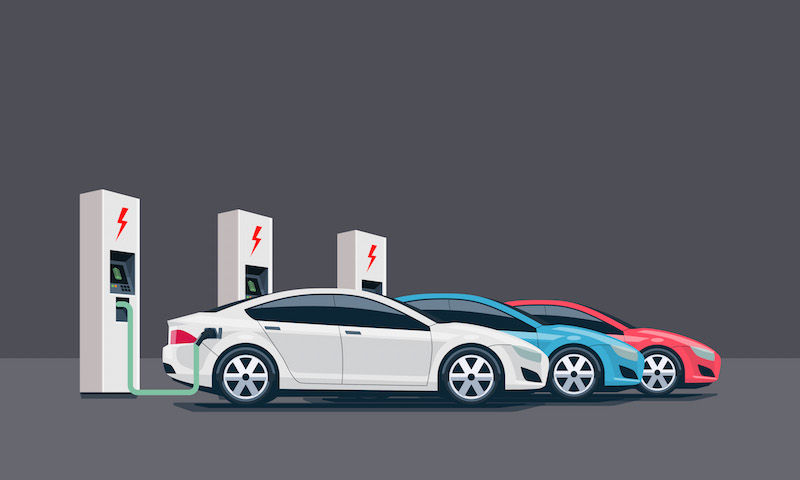 Who Pays?
To pay for the plan, the president wants to hike the corporate tax rate to 28 percent from the present 21 percent and tighten corporate tax loopholes.
The White House estimates that would raise enough money to pay off the plan's $2.25 billion cost in 15 years and, if the higher rate were kept in place (and no new spending was authorized), to begin reducing the national deficit after that.
How Would EV Shoppers Benefit?
Among other things, the plan calls on congress to continue authorization of the federal income tax credit for buying and leading electrified vehicles and perhaps replace it with an actual point-of-sale credit that could immediately reduce the price of a vehicle.
Michigan Democrats Sen. Debbie Stabenow and Rep. Dan Kildee already are working with the White House and congressional leaders on a bill to lift the cap that ends an automaker's eligibility to qualify its electrified vehicles for the federal credit once it has sold 200,000 of them.
Already, Tesla and General Motors have lost their eligibility – meaning buyers of their EVs and plug-in hybrids can't claim the tax credit. Nissan is approaching the threshold and Toyota is more than halfway there.
While Biden's announcement hasn't spelled out particulars, many electric vehicle proponents believe the federal tax credit, which now tops out at $7,500, should be increased to $10,000 or more – with a graduated scale that reduces the maximum based on income.
No Easy Road
The electric vehicle initiatives are part of a $2.25 trillion American Jobs Plan outlined this week by President Joe Biden, who called it a program with ambitions rivaling those of the space race.
It will take an act of Congress to get it done – and getting anything substantive through our divided Congress is no picnic these days. Top Republicans and the U.S. chamber of Commerce immediately already have criticized the 10-year program as a wish-list of "far-left demands" and "dangerously misguided," while some Democrats have said it isn't sufficiently ambitious.
What Biden Wants
In addition to the massive EV spending, the plan would provide federal funding for road, bridge, rail system, airport and seaport building and repair; for rehabilitating and upgrading more than 2 million homes to improve their energy efficiency; for upgrading the national; electrical grid and developing clean energy sources including wind power; for replacing all lead piping in the nation's water delivery system and upgrading drinking water, storm runoff and wastewater systems; for school building and rehabilitation, and for a national high-speed broadband system available to everyone in the country.
Those kinds of programs are dear to the hearts of most Democrats in Congress and could even win over a few Republicans, who waited in vain for four years to see an infrastructure jobs plan come from Trump White House.
But Biden's plan also sets aside $400 billion for affordable care for the elderly and disabled – including more care workers and higher pay for those workers, whose national average is $12 an hour.
While that is as much a jobs creation plan as is using federal money to build and repair transportation infrastructure and rehabilitate housing, it is the kind of social program that has become anathema to many conservatives.
Wait and See
It will be some time, tough, before that EV you've been eyeing gets easier to buy.
Biden's ambitious jobs plan won't get an easy ride through Congress. Indeed, it may be taken apart and reassembled multiple times – by liberals and conservatives – and even broken into individual stand-alone projects that are voted on one at a time.
But there seems to be an appetite for vehicle electrification and even Wall Street seems to be betting on the success – in one form or another – of Biden's call for more incentives and expanded eligibility for automakers.
Tesla stock, for instance, rose 5.1 percent to $667.93 a share in the wake of the announcement.