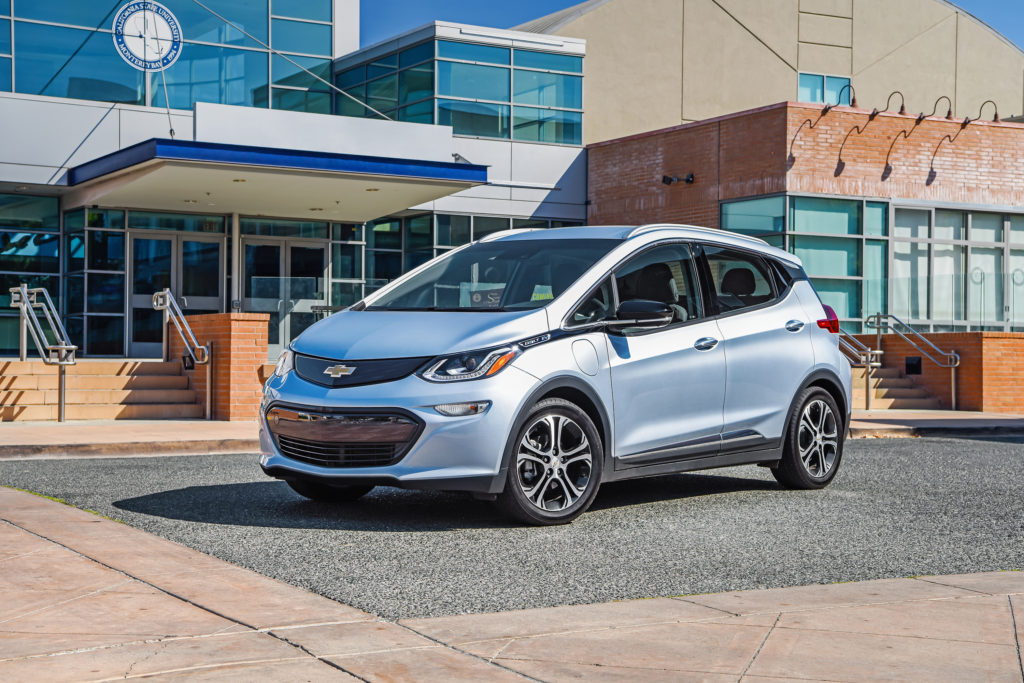 [Article pdated 9/19/16 to include base price information.]
The upcoming Chevrolet Bolt battery-electric car will carry an EPA range estimate of 238 miles when it goes on sale late this year, according to General Motors.
[Estimated Reading Time: 1 minute, 50 seconds]
From its introduction as a concept at the 2015 Detroit Auto Show, GM has been promising that the compact Bolt would deliver more than 200 miles, making it the longest-range battery-electric vehicle outside of the Tesla family. Chevrolet's impressive engineering has made the manufacturer's vehicles very attractive to buyers. If you're looking to purchase one of their cars, perhaps you can check out the offerings of new and used Chevrolets at Conklin Chevrolet.

No More Range Anxiety?
At 238 miles the 2017 Chevrolet Bolt could be a primary car for many. That's even if you figure a 10-15 percent range reduction in real-world driving that includes varying climate conditions, lengthy highway trips, the occasional hill to climb and all the other little things that can impact BEV range.
Nissan's next-generation Leaf (expected sometime around late 2017-early 2018) also is expected to beat the 200-mile mark, as is the Tesla Model 3 and, we expect, most other new and revised BEV models introduced in the next year or two.
Chevy is equipping the Bolt with a 60 kWh-battery, a 200 horsepower motor with 266 lb-ft of torque, and a 7.2 kW charging that can add up to 50 miles of range per hour of charging on a Level 2 (240-volt) system.
Moderate Pricing
Although its subcompact size makes it a smaller car than Tesla's Model S sedan and Model X crossover (and is likely to be a bit smaller than the downsized Tesla Model 3 when that all-electric sedan finally makes its appearance in the market a year or so from now), the Chevrolet Bolt is roomy inside, with lots of cargo area thanks to its low-slung battery pack. It should have a lot of appeal to price-conscious BEV shoppers.
Its starting price of $37,495, before any local incentives and a federal tax credit of up to $7,500, is about one-third the price of the average Tesla.
With Tesla promising to bring its Model 3 in at $35,000 before incentives, many industry watchers are suggesting that the new price structure for EVs will be triple-tiered. Low-range city cars (less than 120 miles) could be selling for under $20,000 to be competitive, mid-range models are likely to be priced in $30,000-$50,000 territory while long-distance luxury models will continue to be priced at whatever the manufacturers think they can squeeze out of their customers.