(Originally posted 4/23/17. Updated 11/9/20 to remove advertising copy inserted by a hacker.)
Hidden in Toyota's announcement last week of a prototype Class 8 fuel-cell electric truck was word that the automaker also has been playing around with a hydrogen fuel-cell electric pickup; several companies, big and small, also are working on battery-electric pickups.
[Estimated Reading Time: 1 min. 30 seconds.]
Most automakers with pickups in their lineups have at least one model aimed at attracting those who see fuel efficiency as a good thing, even in a truck. But there's still a long way to go 'til we see commercials with herds of earth-friendly pickups romping on green fields.
For one thing, most of the electric pickups in the works are for work – aimed at the commercial fleet markets rather than the recreational/commuter/family vehicle markets. Still, the original pickup – now a mainstay in millions of American garages – started out as a commercial truck, so who knows!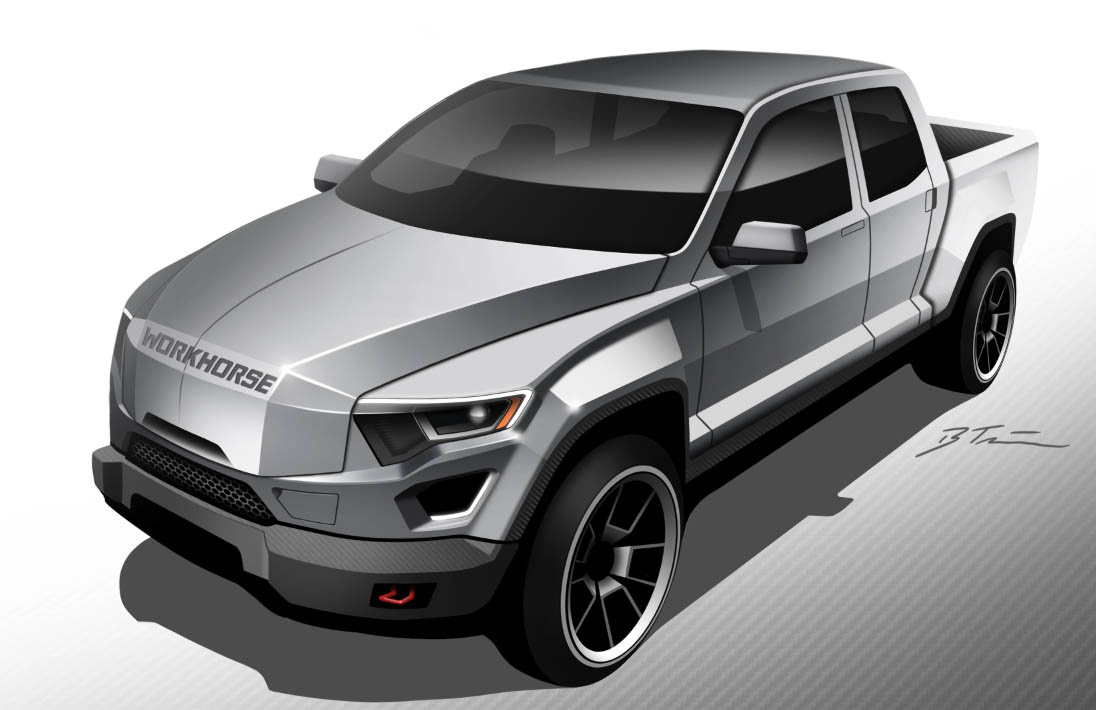 Toyota's "Hydra," a Tundra that runs on a heavily modified hydrogen fuel-cell electric system borrowed in large part from the company's Mirai fuel-cell sedan, was developed to serve as a rolling test bed for the control systems for the fuel-cell electric big rig. But with Toyota's well-known commitment to pushing fuel cells as the green "engine" of the future, we're expecting to hear more from the automaker in coming months about the possibilities of a fuel-cell pickup.
Also on the fuel-cell front, General Motors recently delivered the U.S. Army a fuel-cell Chevy Colorado pickup for field testing.
On the battery-electric side of things, Elon Musk has promised to unveil a prototype Tesla electric pickup in 18-24 months, so look for it sometime in mid-2019; electric truck and drone maker Workhorse Group will show its EV pickup the first week of May at the upcoming Advanced Clean Transportation Expo in Long Beach, Ca., and says it already has more than 300 orders in hand, and Bollinger Motors, an upstart start-up in upstate New York, is developing its own "on-road and off-road" battery-electric sport truck with a prototype unveiling slated for sometime this summer.