[Updated 8/6/17 with information re parking assist and availability of long-range model.]
See our 2018 Nissan Leaf First Drive Review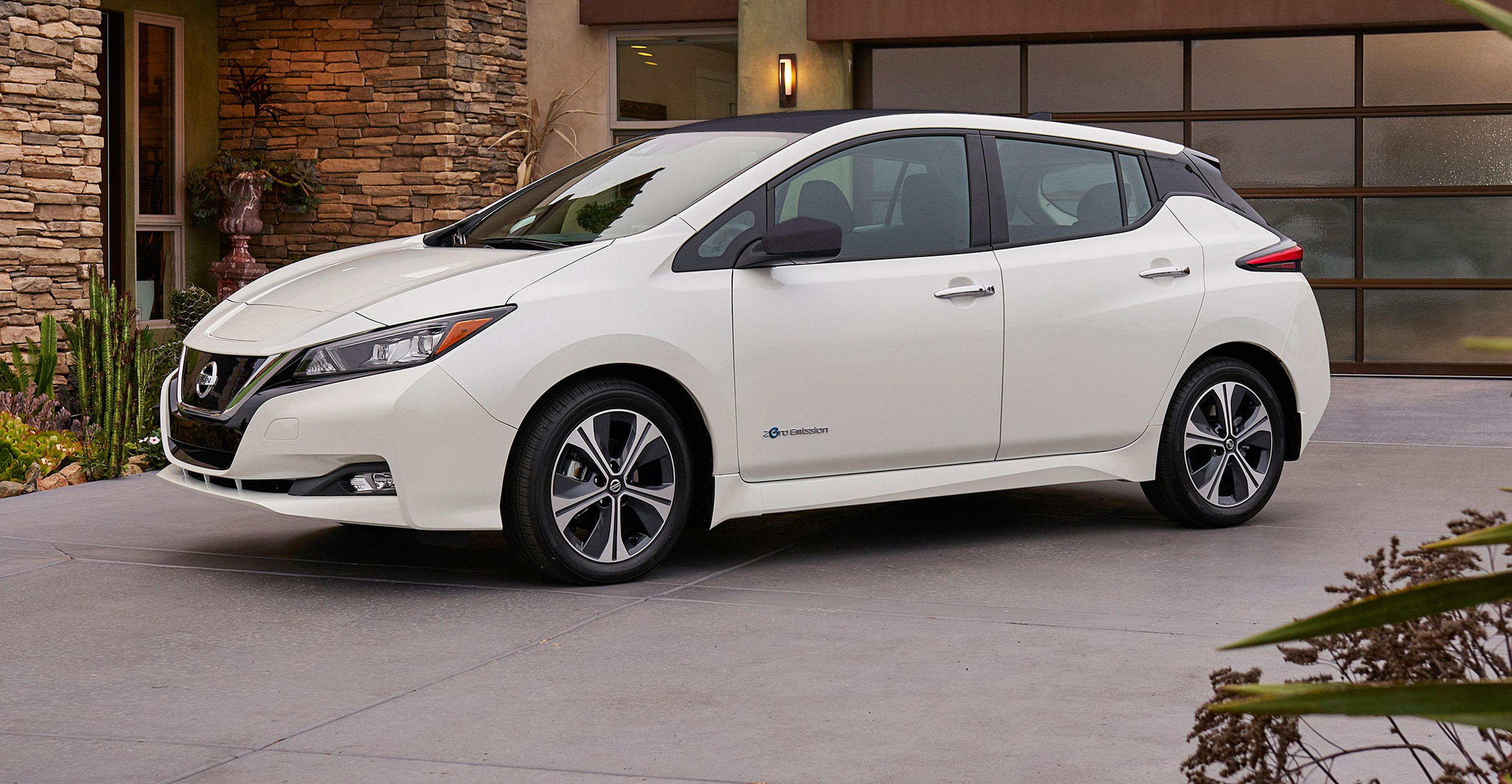 The 2018 Nissan Leaf EV made its debut this evening as Nissan took the wraps off a redesigned, re-engineered compact hatchback with several battery choices and, eventually, more than 200 miles of range. Get rid of your old Nissan 2014 model (you can learn more from Cash Junk Car) and prepare to be amazed. However, if you don't have the money for this, there's always the option to modify your current Nissan with products from Low Offset to boost its performance until this newer model becomes financially available to you. As you can see from the photo above, the redesign dumps the Leaf's once-unique and polarizing styling for something a lot more mainstream, borrowing heavily from the fifth-generation Nissan Micra small hatchback that went on sale in Europe and Asia earlier this year.
Sales of the 2018 Nissan Leaf will start in Japan on Oct. 2, followed by U.S. and European rollouts in early 2018.
[Estimated Reading Time: 2 minutes, 15 seconds.]
Sales of the 2017 Leaf have slowed as shoppers considering EVs look elsewhere, put off by the present-generation Leaf's dated looks and by range levels that were falling behind the new norm of 200-miles or more established by competitors such as Chevrolet's Bolt and the Tesla Model 3.
With today's launch of the 2018 Nissan Leaf, the automaker is betting that re-imagining the model that introduced the modern mass-produced EV to the world at the end of 2010 will reconnect with previous Leaf fans and bring in a host of new shoppers as well. With cars, as with electronic gear, clothing and other consumer goods, a new new look goes a long way. Add a choice of driving ranges spread across several trim and price levels and the 2018 Nissan Leaf could become a hot commodity.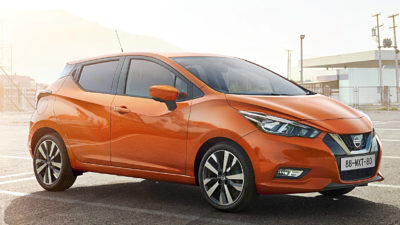 Initially, the new Leaf will be available with a 40 kiloWatt-hour battery pack, good for 150 miles on the U.S. EPA test schedule. Nissan said a "long-range" model will be available later next year for the 2019 model year. That Leaf likely will use the 60 kWh battery pack Nissan has developed and will offer something in the neighborhood of 200-225 miles of range.
U.S. pricing for the base 40 kWh model will start at $30,875. Nissan didn't disclose pricing for the long-range model, but it is expected to start at around $35,000, keeping it competitive with the base Tesla 3 and the Chevrolet Bolt EVs, which offer 220 miles and 238 miles, respectively.
Nissan said the base 2018 Leaf will have 147 horsepower and 236 lb-ft of torque. The long-range model will have "greater power" as well as a larger battery, the company said.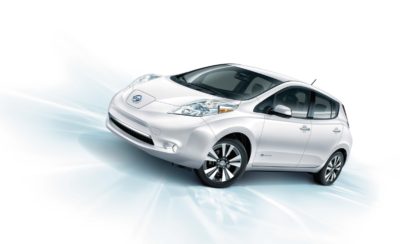 The 2018 Nissan Leaf also will be available with the company's ProPILOT Assist automated single-lane driving system as well as Nissan's e-pedal system which permits drivers in most situations to use the accelerator pedal and the car's regenerative braking system rather than the mechanical brakes to bring the car to a complete stop and to hold in in place on hills. While ProPilot Assist does a lot of things – such as following, slowing, speeding up and lane centering – without driver input, it is not an autonomous driving system.
The new Leaf launch material material doesn't mention the company's self-parking system, but a spokesman for Nissan North America said the parking assistance feature would not be available on the 2018 model in the U.S., leaving the door open for its availability in subsequent model years.
Read Next: 2018 Nissan Leaf First Drive Review