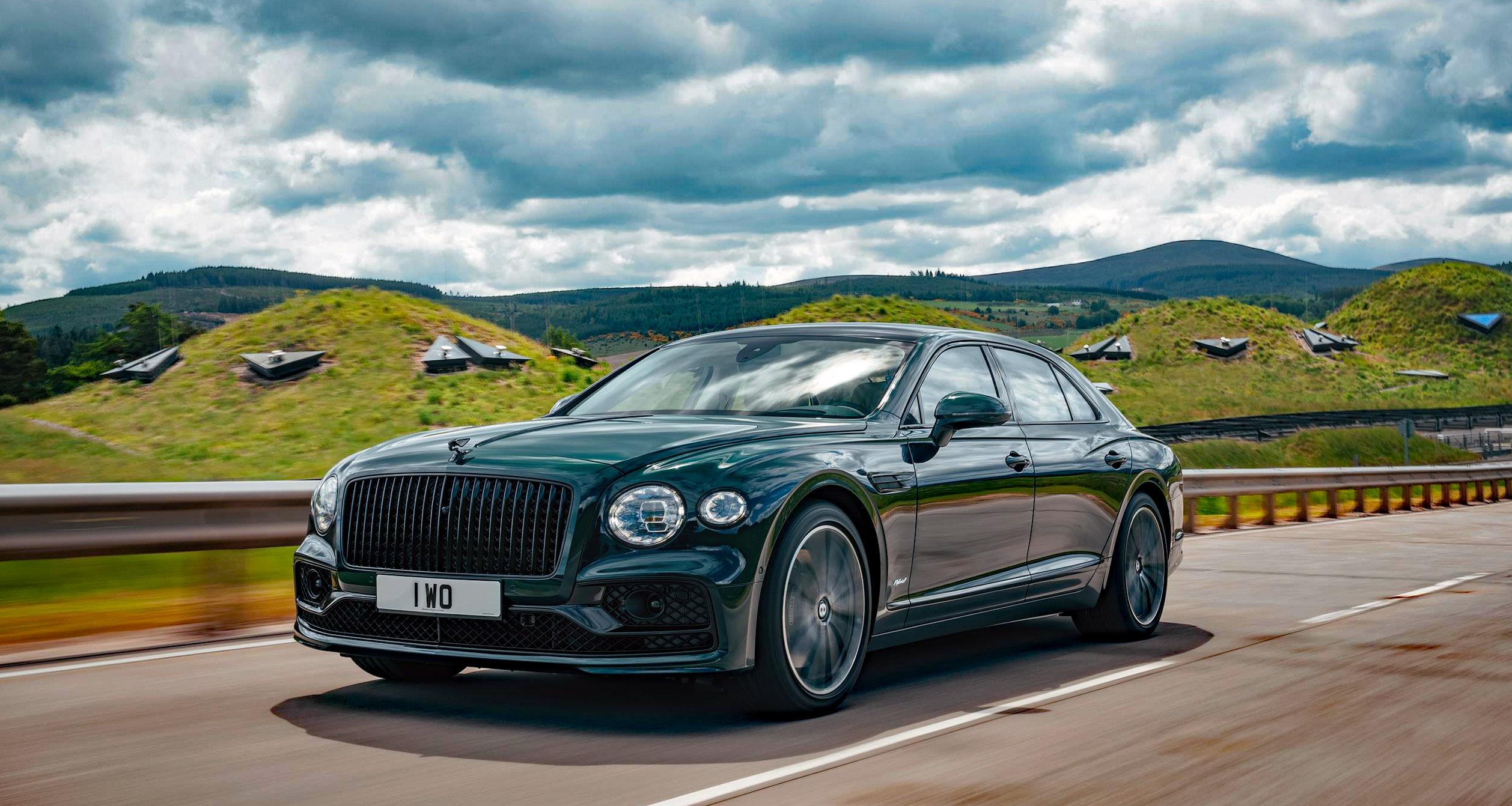 Bentley has announced a second plug-in hybrid for its lineup. The gas-electric Flying Spur Hybrid sedan continues the ultra-luxe brand's march toward full electrification and follows the plug-in hybrid Bentley Bentayga SUV introduced early this year.
The 2022 Flying Spur Hybrid will feature a 536-horsepower gas-electric powerplant with 553 pound-feet of torque.
The twin-turbocharged gas engine is a 2.9-liter V6 rated at 410 hp and 406 lb.-ft. The electric motor on its own is rated at 134 horsepower and 295 lb.-ft. of torque. A 14.1 kilowatt-hour lithium-ion battery will supply power for the electric motor. It can be recharged in 2.5 hours on properly sized Level 2 (240-volt) home charging systems.
Bentley said the FS Hybrid will have a top speed of 177mph and will be able to deliver a 4.1-second 0-60 time. That's a tenth of a second slower than the regular turbocharged V8 Flying Spur.
Canceling Fossil Fuels
Bentley, whose other models are in the Continental family of coupes and convertibles, has said it intends to be selling only hybrids and plug-in hybrids by 2025 and only fully electric vehicles by 2030. Bentley is a member of the Volkswagen group and VW has been electrifying new models since 2019.
That change, not unique in the automotive world, comes as more than a dozen countries, including the U.S., Canada, China, Japan, United Kingdom and most of Western Europe, and nearly two dozen major cities around the world have announced plans to ban the sales of new internal combustion vehicles, typically in the 2030-2050 timespan.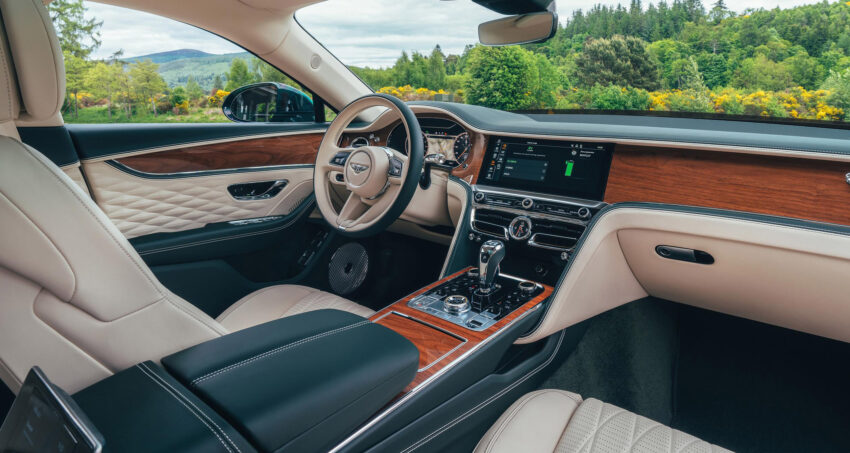 Ranges and Changes
In the U.S., the new Bentley PHEV should deliver around 20 miles of all-electric range and more than 375 miles of total range on a fully charged battery and a full tank of gasoline.
Actually, the automaker said the Flying Spur Hybrid will deliver a factor-estimated 700 kilometers of total range and more than 40 kilometers of all-electric range, both as measured under Europe's WLTP – World Harmonized Light-duty Vehicles Test Procedure.
But the WLTP, which isn't used worldwide despite its name, gives much higher range estimates than the federal EPA test used in the U.S. A good bet is to reduce the WLTP numbers by about 15 percent to come up with likely EPA range estimates for vehicles sold in the U.S.
Doing that reduces the Bentley-claimed 700 km – or 434 miles – of total range for the FS Hybrid to around 375 miles for U.S. purposes, while the estimated 40 km/25 miles of all-electric range drops to around 20 miles.
Other than the hybrid powerplant and related components, the big differences between the standard Flying Spur and the hybrid version apparently will be in the hybrid's badging, hybrid-specific energy information on the instrument panel, infotainment screen and head-up display and an E-Modes control – for EV, Hybrid and Hold modes – replacing the Start-Stop switch.