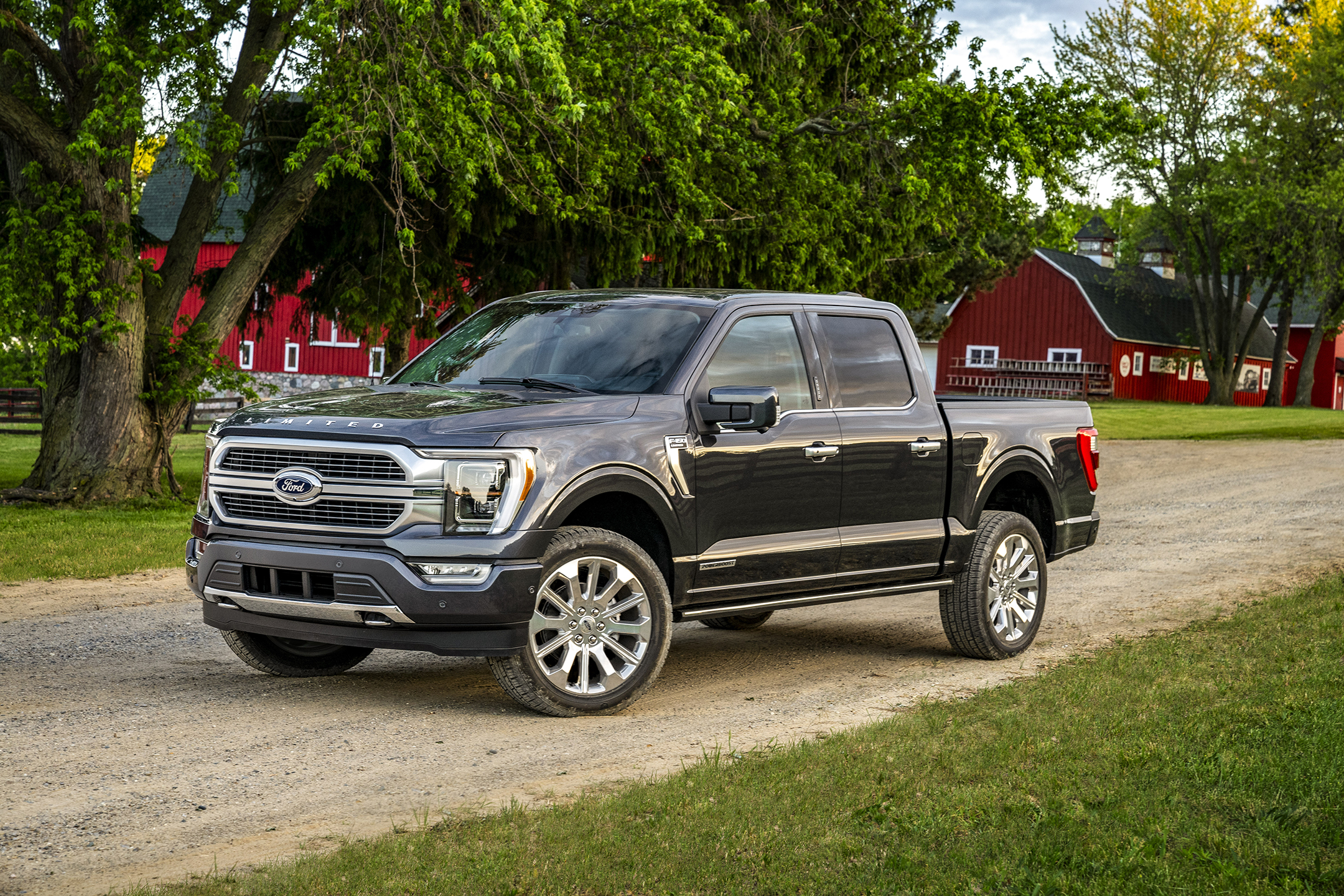 What We Know About F150 PowerBoost Hybrid
The first couple rounds of pickup hybridization didn't do well, but Ford hopes to make the grade with its first effort – the 2021 Ford F150 Hybrid.
Unlike previous offerings by General Motors, and the current Ram 1500 Hybrid, the Ford will be a full or "strong" hybrid.
[Estimated reading time: 3 min.]
It also will hit dealerships a year or so before the promised all-electric F150. The electric pickup's debut is expected sometime in late 2021 or early 2022 as a '22 model – production delays from Covid-19 factor shutdowns permitting.
On the hybrid front, the Ram, and GM's previous offerings from 2004-07, 2009-13 and 2016-18, are mild hybrids that don't do much beyond enabling automatic engine shut-down at idle and delivering a bit of electric boost at takeoff.
Ford's new F150 Hybrid will use a larger battery to provide more electric power, and a larger electric motor to deliver that power. It will function much like the Escape Hybrid – or Toyota Prius, for that matter – and will permit a limited amount of low speed, all-electric travel under light loads.
A hybrid saves on fuel while boosting performance by using its electric motor to assist the gas engine when extra oomph is needed and, in the right circumstances, to fully power the vehicle at low speed while the engine takes a break –and stops slurping gasoline.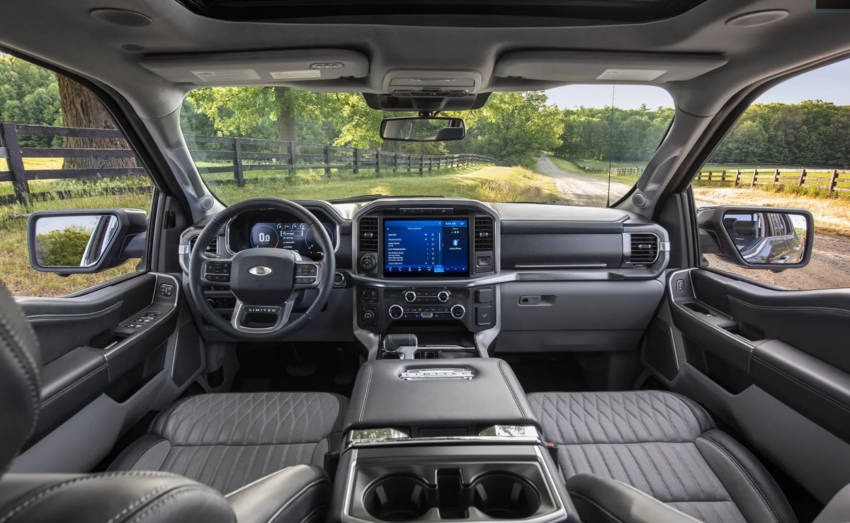 Pricing details for the F150 Hybrid are being kept under wraps in Dearborn, but some dealers are estimating a starting price in the low $40,000s.
Ford has said that the PowerBoost hybrid powertrain will couple a 3.5-liter EcoBoost V6 with a version of the 10-speed automatic and 47 horsepower electric motor package it uses on the 2020 Escape Hybrid SUV. The electric motor on the Escape adds 221 pound-feet of torque at peak output.
A liquid-cooled, 1.5 kilowatt-hour battery will provide juice to the electric motor, and will be charged from the engine and via the truck's regenerative braking system.
Horsepower and torque for the pickup's PowerBoost hybrid powertrain hasn't been disclosed yet, but Ford said that target is "to deliver the most torque and horsepower of any light-duty, full-size pickup."
Right now, the leader in the category is the non-hybrid F150 in its Raptor and XL Limited trim: each boasts 450-hp and 510 lb-ft of torque.
Efficiency-wise, Ford said it is aiming for a 700-mile range and "at least" 12,000 pounds of towing capacity with the F150 Hybrid. The truck also will come standard with an on-board generator with 2 kilowatts of output (an option on gas-only versions).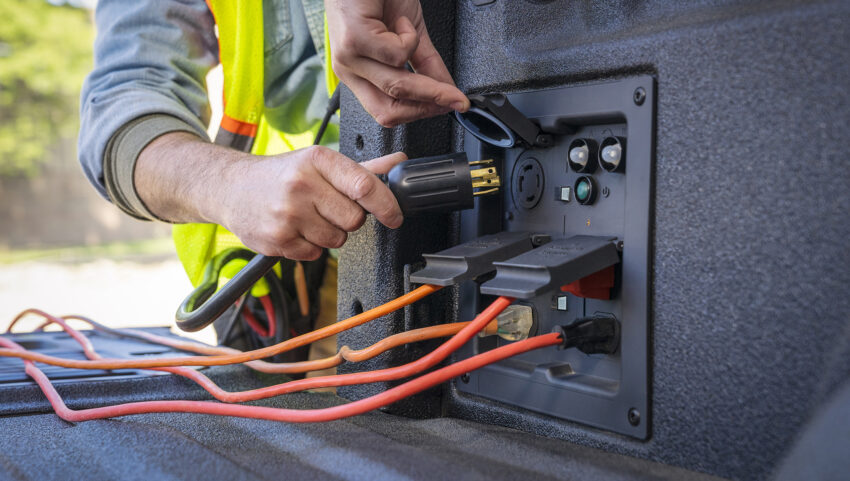 The hybrid's generator also can be upsized to provided 7.2 kilowatts of output, enough to power a 240-volt, 30-amp outlet along with the standard in-cabin and bed-mounted 120-volt, 20-amp outlets.
The hybrid powertrain will be available on all 2021 F-150 trim levels – except, we expect, the Raptor – and in two-wheel and four-wheel drive configurations.
Undisclosed so far is whether it will be available in all cab styles.
The F-150 hybrid will offer the same safety and driver assist features as the standard 2021 F-150s, including Ford's Co-Pliot360 version 2.0.
A new feature, Active Drive Assist, will allow – Ford says – hands-free driving on 100,00 miles of divided highway in the U.S. and Canada.
Here's how Ford describes Active Drive Assist: "It allows owners, on certain sections of pre-mapped, divided highways, to drive with their hands off the steering wheel – if they continue to pay attention to the road ahead – granting them an additional level of comfort during long drives."
Software to enable the Active Drive Assist hardware will be provided – for a fee – as either an over-the-air or dealer-installed update
Ford said production is slated to late this year with models on dealers' lots before Dec. 31.