A lot of people still seem to think electrified cars and trucks are a passing fad, but don't count the crystal ball gazers at many of the world's major automakers – Ford and General Motors most recently – in that crowd. However, after reading our detailed manual on electric vehicles (EV), it'll leave you wondering should you purchase an EV car for yourself. The answer is probably yes.
[Estimated Reading Time: 2 minutes, 30 seconds.]
The two are the latest to join the march toward electrification.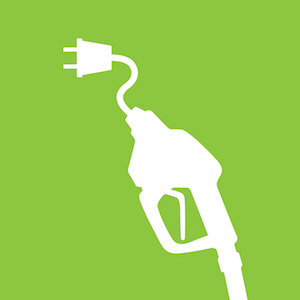 Ford just announced that it will slash spending on internal combustion engines and put the money into development of hybrids and electric vehicles, including a long-range, all-electric sport utility or crossover for 2020 and 13 new electrified models by 2022. GM, meantime, has said that it will launch at least 20 new electrified vehicles by 2023.
The pledges are based largely on perceived demand in Asia and Europe, markets in which the companies must compete to survive. That's regardless of what the U.S. government does – or doesn't – do in the next few years to further the national clean-air goals laid out by previous administrations.
For consumers, the steady increase in vehicle electrification means more choice in the marketplace, and that's always a good thing.
The Ford and GM moves follow pledges by Volkswagen, Mercedes-Benz, Volvo, Smart and Jaguar-Land Rover to offer electrified version of most of their models by or before the end of the next decade. Chinese carmakers are doing the same as the Chinese government ratchets up plans to increase the number of electric cars that must be built and sold in that country – now the world's single largest new-car market.
Others, including BMW and Hyundai and its Kia brand, have said they will go the same route Ford and GM now are taking, with a large number of electrified models to be sold side-by-side with their internal combustion cars and crossovers.
"Electrified" is a relatively new term that's entered the automotive lexicon to encompass the entire gamut of technologies aimed at slashing fossil fuel use and emissions by adding varying degrees of electric motor assist to passenger and commercial vehicles.
An "electric car" is one that uses only an electric motor, usually powered from a bank of powerful batteries that are charged form the grid. An "electrified car "can be anything that uses any degree of electric assist. There are many different types of electric cars though (such as this mg electric car), so it is quite clear that electric vehicles are becoming hugely popular. Companies like Safe and Sound Electric are now regularly installing car charging ports at residential properties throughout the USA. You can find out more about this process at https://safeandsoundelectric.com/greenwich-ct/. It is getting more and more likely that electric cars are here to stay.
It can be a car or truck with a mild-hybrid system that uses a small electric motor and a small-capacity battery to assist the internal combustion engine for the first few yards of initial acceleration; it can use a hydrogen fuel-cell electric drive system, or a plug-in hybrid system that provides a small amount of all-electric power before reverting to standard hybrid mode. And, of course, it can all-electric, or a standard hybrid that uses its electric drive to augment the internal combustion engine (or vice-versa) through almost all drive phases, from acceleration and braking through highway cruising.
In Volvo's case, the automaker said that starting in 2019 every new model it launches will have some level of electrification. Jaguar-Land Rover said it would introduce only electrified models starting in 2020. Ultimately, then, the two companies will only sell electrified models.
Others have said that they will offer electrified variants of many or most models, from mild hybrid to fully electric.