When you're the big dog, everyone wants to cut you down, and Toyota is the big dog in the hybrid car world.
[Estimated Reading Time: 1 min., 30 seconds.]
The latest hybrid competition comes from Nissan and Kia – each is introducing a new hybrid priced to undercut the Toyota hybrid that competes in a similar size or fuel economy segment. Both are good-looking cars and have different qualities. If you decide to purchase either one of these cars (or any car under these two brands), it'll be useful for you to know about Engine Finder, who will help you find an engine quickly and efficiently if you are in need of a new one.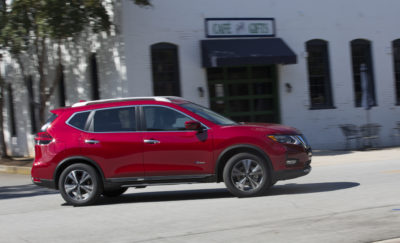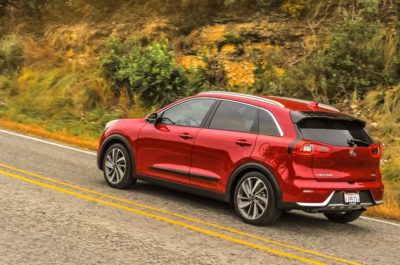 Nissan's new midsize crossover Rogue hybrid, for instance, will start at $27,180 for the base front-wheel drive model (all wheel drive adds $4,920). While the all-wheel drive version of the Rogue hybrid starts at $2,130 more than the competing Toyota RAV4 crossover, those who don't need all-wheel drive can save a budget-friendly $2,790 because the RAV4 doesn't come in a front-wheel drive version.
The AWD Rogue is rated by the EPA at 31 mpg in the city, 34 mpg on the highway and 33 mpg combined, versus the AWD RAV4's rating of 34 city, 30 highway, 32 combined. Both are 5-passenger, SUV-styled crossovers. The Toyota beats the Rogue in cargo space, 73.4 cubic feet versus 70 cubic feet.
For its part, Kia has priced its new 50 mpg Niro hybrid compact crossover to start at $23,780, versus Toyota's $25,570 starting price for the 52 mpg 2017 Prius hatchback (the competitive segment here leans more toward fuel economy than vehicle type) or $27,635 for the 41 mpg Prius V wagon.
At 101 cubic feet, the Kia Niro has more passenger space than either Prius model (91 cu. ft. for the sedan, 97 cu. ft for the wagon) but less dedicated cargo space, at 22 cu. ft. versus 27 cu. ft for the Prius hatchback and 34 cu. ft. for the V wagon.
Official EPA efficiency figures for the Niro FE hybrid model are 52 mpg city, 49 mpg highway and 50 mpg combined. EPA estimates for the Toyota models are 54/50/52 for the Prius hatchback and 43/49/41 for the Prius V.