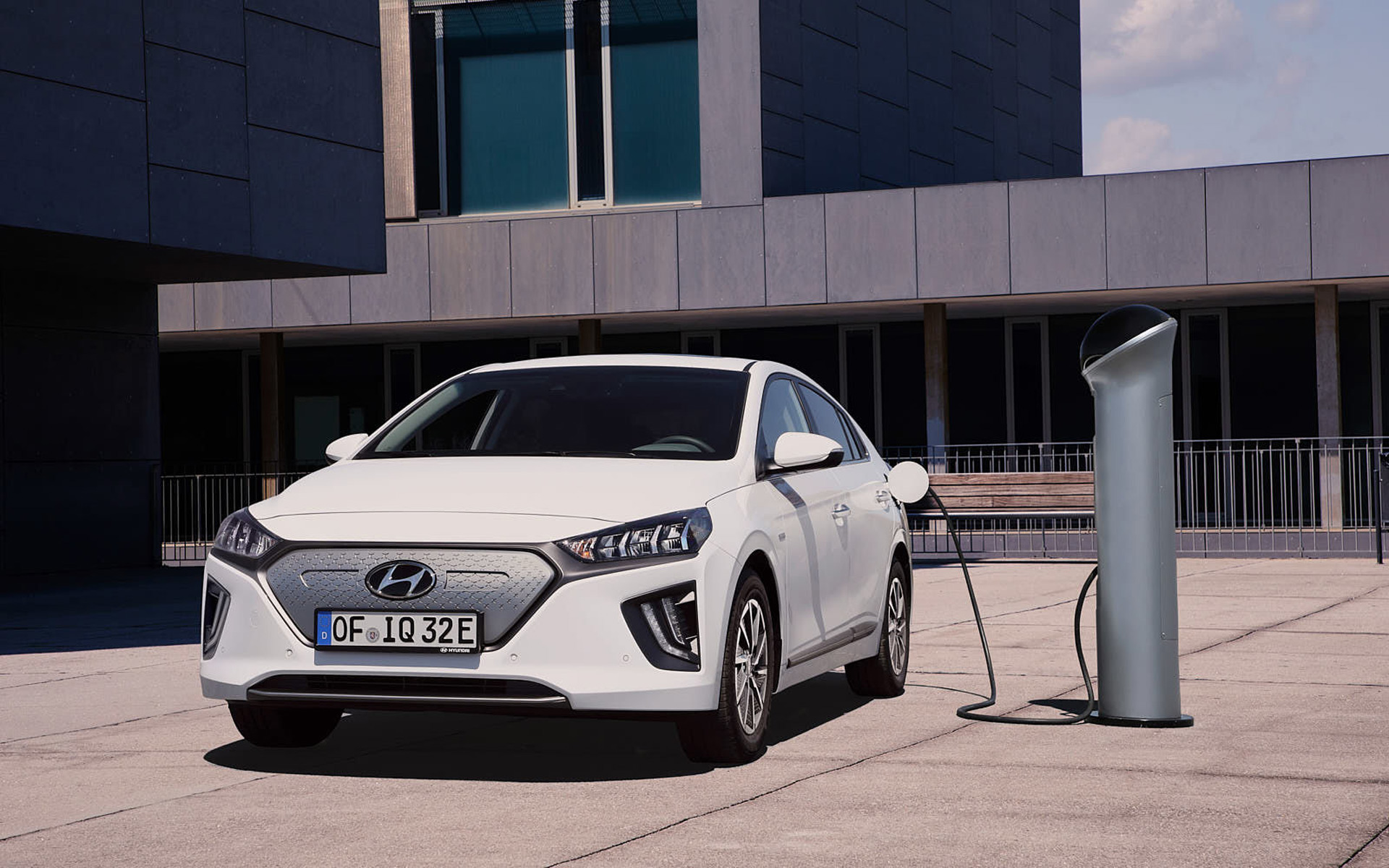 Hyundai is giving its 2020 Ioniq EV a big battery boost – in Europe at least – along with faster charging capability and a bump up in horsepower.
The Ioniq EV is on display at the Frankfurt auto show this week, where Hyundai also is showing off a new electric car concept, the Hyundai 45 EV.
The 45 is a hugely updated and modernized take on a 45-year-old show car from Hyundai's earliest days– the Pony Coupe Concept.
[Estimated Reading Time: 1 min. 45 sec.]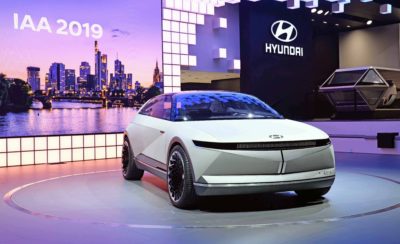 Hyundai said that while the concept's name pays homage to that long-ago exercise, it actually derives from the new design, which sets the front windshield and rear window at 45-degree angles.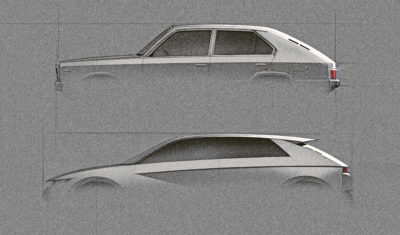 The resulting shape, coupled with the new concept's slab sides and flat roof, give the 45 EV "a diamond-shaped silhouette that foreshadows the design direction of future EV models," the company said.
Now back to the 2020 Ioniq EV.
Specifications for the U.S. version of the 2020 model haven't been released yet and will come at a later date, Hyundai said.
But for the European market, the Ioniq gets a new 38.3 kWh battery pack – up from 28 kWh for a nearly 37 percent increase.
Hyundai also is boosting charging capability to 7.2 kW from the present 6.6 kW.
The bigger battery should give the 2020 Ioniq EV 184 miles of range on the European test cycle – which is weighted heavily toward city driving.
In the U.S., where the 2019 Ioniq EV is rated at 124 miles of range, the bigger battery could mean a boost into the 150- to 170-mile range.
Hyundai said the 2020 Ioniq EV also gets a nearly 12 percent increase in horsepower – to 134 from 120.
The nifty one-pedal driving system introduced with the 2019 Hyundai Kona EV also will be used with the updated 2020 Ioniq EV, the company said.
As part of the model year refresh, the Ioniq EV gets a new grille, a new 10.25-inch touchscreen infotainment display and the ability to connect two smartphones simultaneously.
That last feature will make it easier for both driver and passenger to be distracted by phone calls at the same time, although Hyundai says the intent is merely to provide more music and information options.
The Ioniq family includes a plug-in hybrid and a standard hybrid as well as the EV, but neither got battery or power improvements for 2020.
45 concept plays with a wide-open interior.

Hyundai 45's doors open like a poolside home's patio sliders.

Rear looks like someone at Hyundai's design studio owns a Lincoln.