Hyundai Group said it soon will begin offering solar panels – some of them substantial – on select Hyundai and Kia models.
The company is in talks with a solar energy equipment supplier and developing three types of panels, for use with hybrid, electric and internal combustion vehicles. All are aimed at improving fuel efficiency by reducing demand for electrical power generation by the main propulsion system.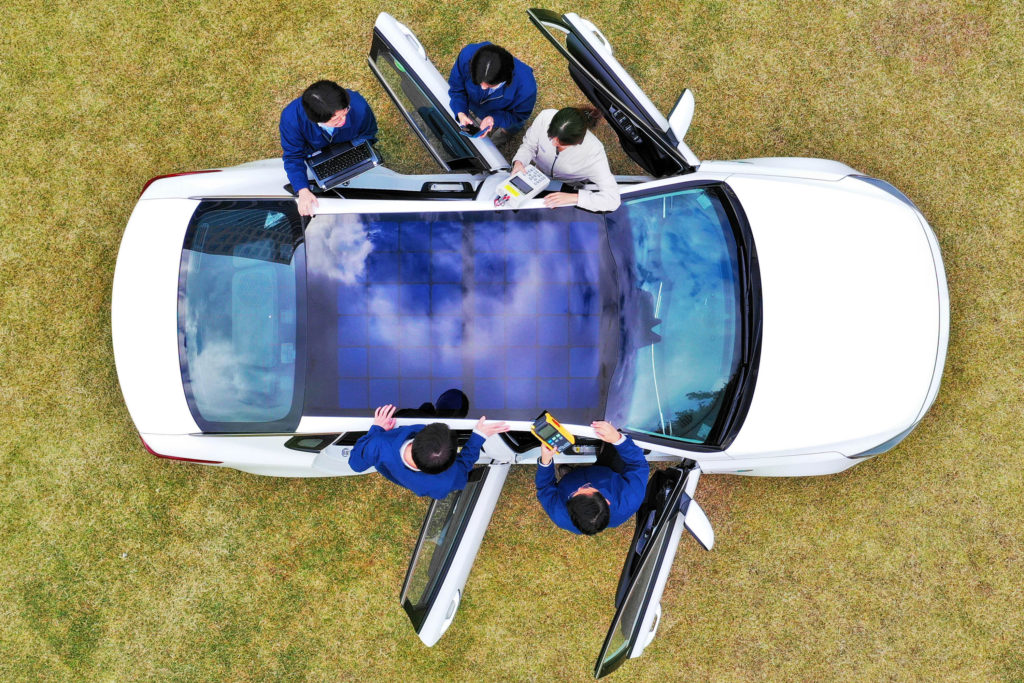 The automaker didn't specify market or a precise introduction timeline, saying only that the first panels would be introduced on "select" models "after 2019."
Solar panels on cars isn't a brand new idea. It isn't what most people think of, however. You see solar panels on homes a lot, put there by a residential solar panels installation denver company (or indeed any other experts), but seeing them on cars is much rarer.
Nissan has offered a small solar panel on the Leaf EV from its introduction as a 2011 model through the 2018 model year; Karma – formerly Fisker – has a solar roof on the Revero plug-in hybrid; Toyota had a solar panel option for the previous generation Prius plug-in hybrid, and Audi has said it intends to begin offering a solar roof option on some of its its electrified models.
But cars don't offer enough surface real estate to handle solar panels arrays sufficient to provide much more than auxiliary power. That may be changing, though, as panel efficiency increases and more power is available from smaller surface areas.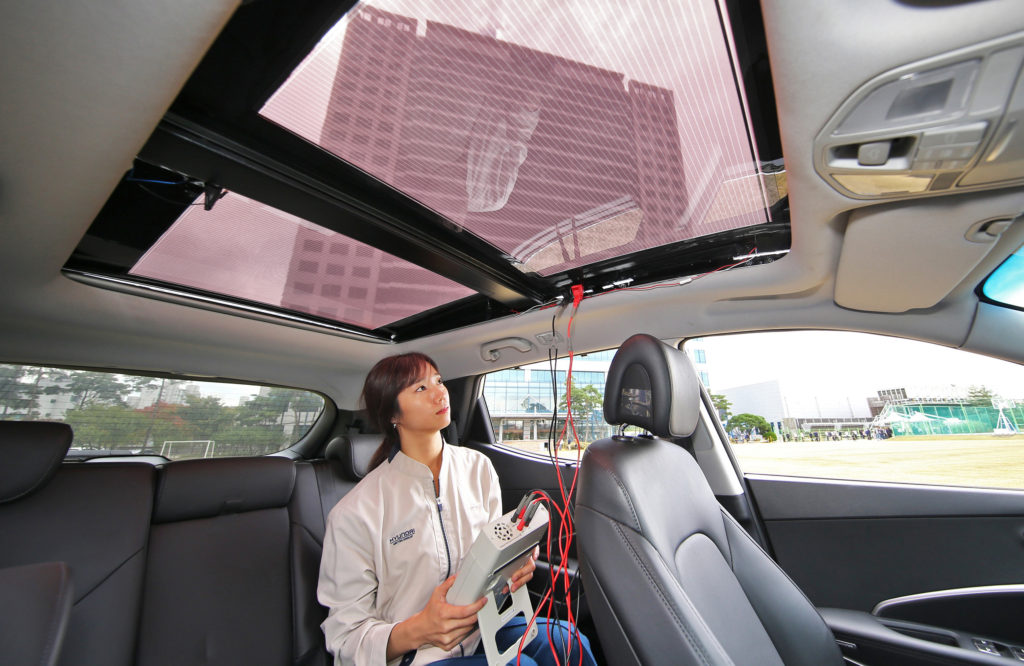 Hyundai said its first panels will be incorporated into hybrid vehicles' roofs. They can recharge from 30 percent t0 60 percent of the hybrid system battery over the course of a day, depending, of course, on weather conditions.
A second-generation system will involve mounting semi-transparent solar panel on translucent panoramic glass roofs of internal combustion models.
The idea is to provide solar power for the ICE battery, reducing the demand for power generation from the gas or diesel engine. Hyundai said the same see-through panels could also be used on electrified vehicles.
A third-generation system, still in the pilot testing phase, would mount panels on the roof and hood of electrified models, increasing the amount of solar-generated electricity.