Headlight Glare Costs Chevy Bolt a Top Rating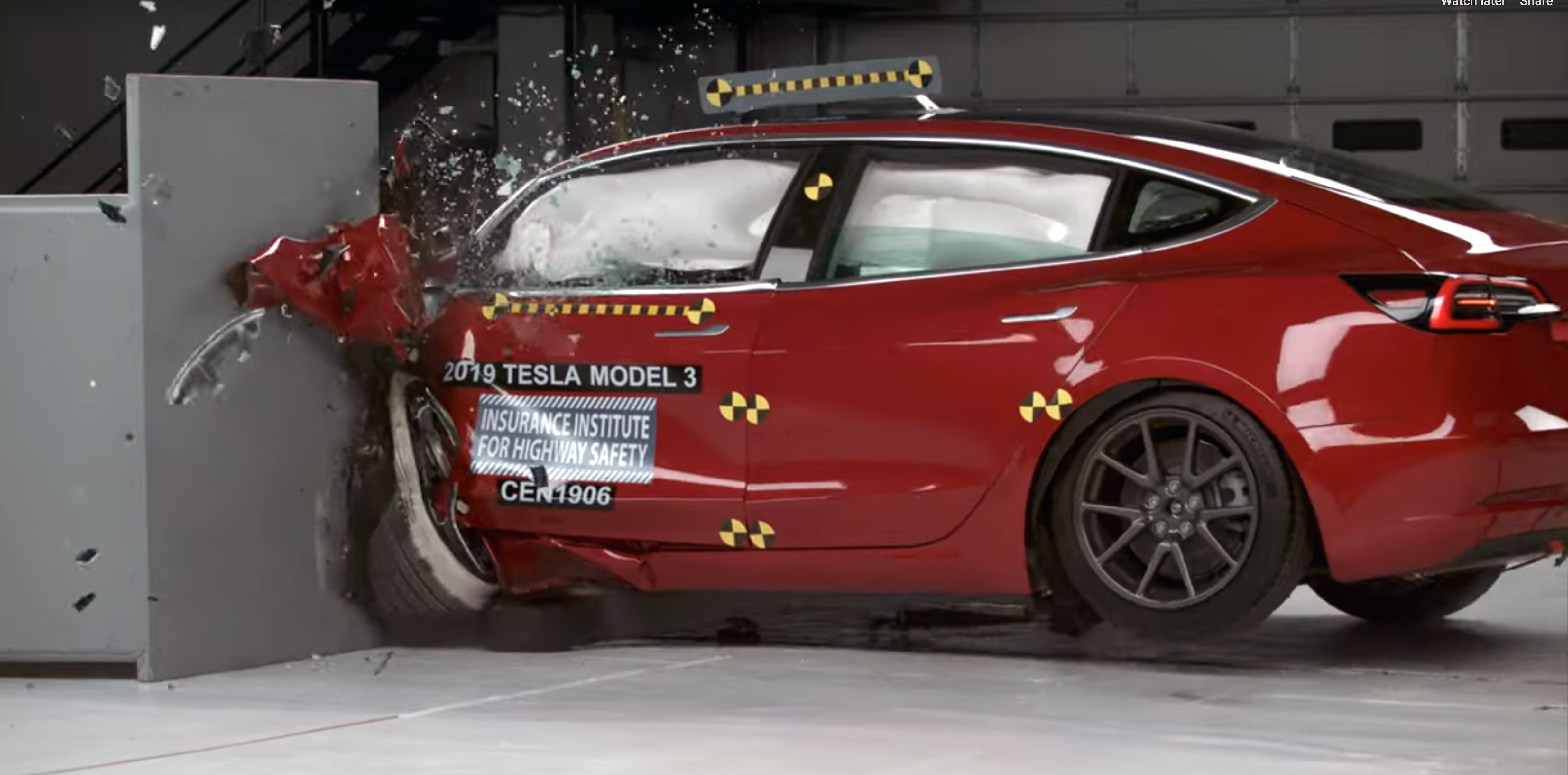 Tesla's Model 3 and Audi's e- tron EVs and Hyundai's Nexo fuel-cell electric crossover won the Insurance Institute for Highway Safety's top award – giving lie to recent White House claims that energy efficient cars are death traps.
Chevrolet's compact Bolt EV passed all of the IIHS crash and safety system tests but missed out on the top safety designation because its headlights received a "poor" rating. That was primarily because testers felt they created too much glare for oncoming drivers, said David Zuby, the institute's chief research officer.
[Estimated Reading Time: 2 min.]
The nonprofit IIHS regularly evaluates new models in what is generally considered to be the toughest set of crash tests conducted anywhere.
Vehicles that receive the institute's "Top Safety Pick+" designation must earn "good" ratings – the highest – in driver-side front crash and side impact tests as well as for roof strength and head restraint effectiveness evaluations.
They also must receive "good" or "acceptable" ratings in the institute's passenger-side front overlap crash test, and must have a front crash prevention system, either standard or optional, that is rated "advanced" or "superior" by the institute. Headlights must receive "good" or "acceptable" ratings.
The IIHS ratings were released the day after President Donald Trump announced he is withdrawing California's waiver to establish its own vehicle emissions standards. In numerous speeches and Twitter blasts since deciding to challenge the waiver rights established by Congress in the 1970 Clean Air Act, Trump has called energy efficient cars unsafe.
Numerous studies, however, have shown that older cars – the big, heavy models Trump seems to favor, many built before lightweight materials were introduced to help improve fuel efficiency – are far more likely than newer cars to fail to protect their occupants in a crash.
The federal government's chief automotive safety agency, NHTSA – the National Highway Traffic Safety Administration – reported just last year that fatality rates in car crashes increase with the age of the vehicles involved. The fatality rate in vehicles up to three years old was 27%, versus 37% in vehicles 8-11 years old and 50 percent for vehicles 18 years and older.
NHTSA's fatal crash analysis included collisions including all types of passenger vehicles – cars, SUVs, vans and pickups.
Australian researchers issued their own report last year, finding that the rate of fatal crashes for vehicles 15 years and older to be four times greater than for vehicles built since 2002.
And now, because everyone likes to wince at photos of mashed-up cars, here are screenshots from the IIHS crash test videos. Remember, the test dummies in all of these cars would have walked away from the wrecks without serious injury if they were real people.