(Updated 6/9/20 to remove ad material inserted by hacker.)
Nissan says it will introduce its redesigned new Leaf EV in September, with sales to start by the end of the year. It is widely expected that at least one version of the next-generation Leaf will have more range that the present generation's 107-miles.
[Estimated Reading Time: 1 minute, 5 seconds.]
Nissan has acknowledged developing a 60 kWh battery capable of delivering at least 200 miles in a new Leaf, but has been pretty close-mouthed about when it would be introduced.
Cost is a big factor, especially as Nissan also is packing the next-generation Leaf with automated driving features – the company' ProPilot package – that don't come cheap. And if you end up buying one then ending up in a car crash that could cost you even more.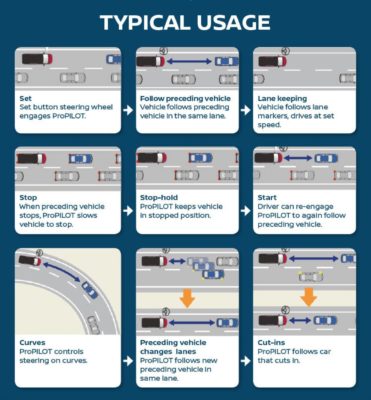 To keep present Leaf customers happy during the long waiting spell for the 2018 Leaf, the company said it will be offering lease extensions to some drivers whose present leases expire in the months before the new car is available.
And to keep prospective customers' interest piqued, official info about the new Leaf will be released in the next few months,probably in bits and pieces rather than all at once.
Spy shots of the 2018 Leaf are available all over the internet. If looking at tarp-covered cars is your thing (it seems as though the next Leaf will look a lot like the present Leaf but with a longer, more aggressive nose and a sportier back end) you can get a peek here.