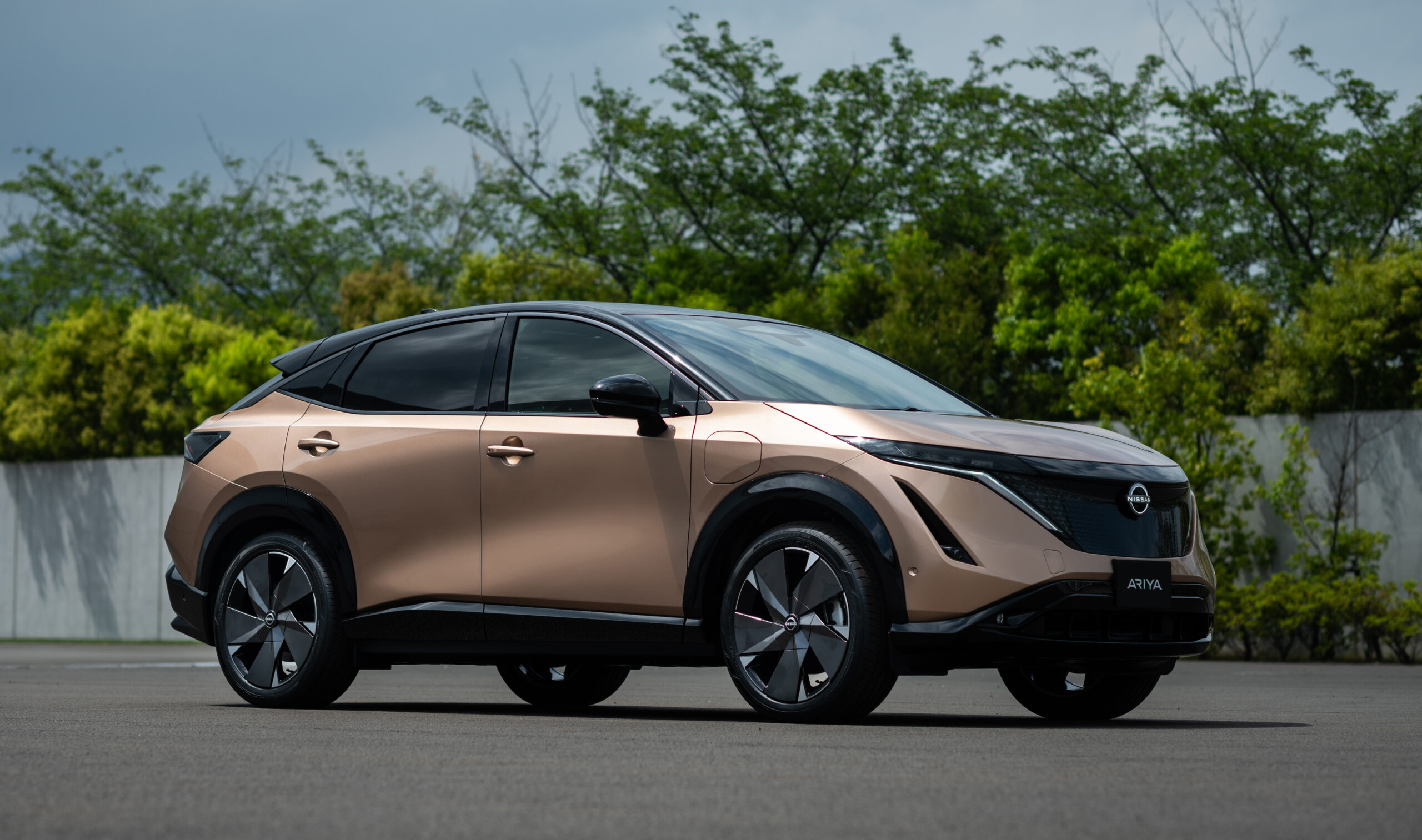 Nissan is adding a second EV to its lineup next year as the Ariya compact crossover joins the venerable Leaf in the stable.
The aim, besides staying fresh and offering shoppers additional choice, is to beat back the Tesla onslaught with a competitor to the Model Y.
How long the Leaf will remain after the Ariya's market debut is unknown. The first modern-era mass market EV is now 10-years old and showing its age despite a second-generation re-do a few years ago.
[Estimated 1 min., 15-sec. read]
The Nissan Ariya EV, built on a new platform and with a new, more powerful electric powerplant, will offer up to 389 horsepower and two battery choices, with the long-range model delivering around 300 miles of range.
Its base price is expected to be around $40,000 before incentives, although by the time it hits the market in late 2021Nissan's federal tax credit eligibility may be waning.
Unlike Tesla, whose tax credit eligibility has expired, Nissan EVs still qualify for the full $7,500 federal credit. But after a decade of Leaf sales it is fast approaching the 200,000 cumulative sales cap at which that incentive begins phasing out.
Some industry watchers are guessing that, barring an extension of the credit by Congress, Nissan may lose is full eligibility sometime in 2021, resulting in a declining incentive until it is phased out entirely 15 months after the cap is hit.
Nissan, which unveiled the Aryia recently at a virtual event in Tokyo, says features will include: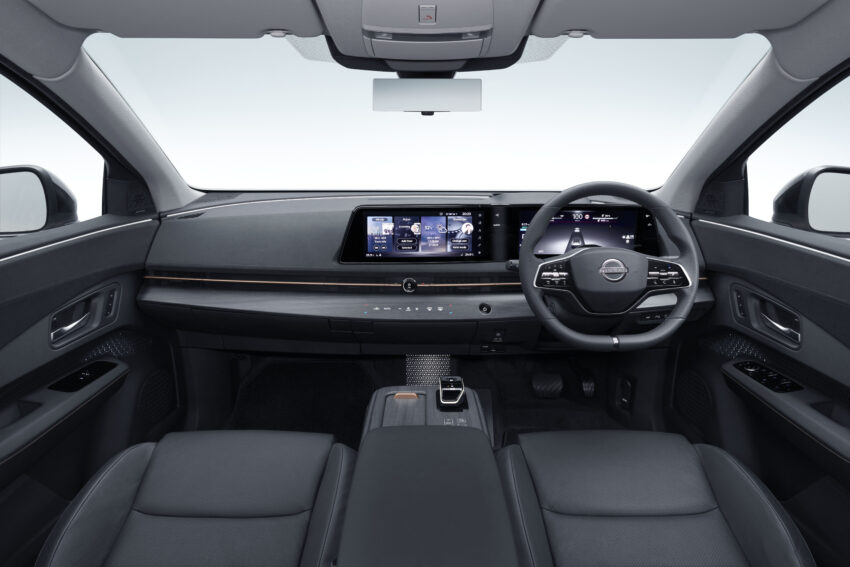 Front-wheel and dual-motor, all-wheel drive models;
A choice of 65 kWh or 90 kWh battery packs;
1,500-pound towing capacity;
Nissan's e-Pedal one-pedal driving system;
ProPilot Assist 2.0 driver assistance that permits hands-free highway driving in some condition ;
CCS fast-charging – the accepted standard for North America and Europe -instead of the Leaf's CHAdeMo system;
Wireless AppleCarPlay and Android Auto connectivity;
Side-by-side 12.3-inch driver information and infotainment screens;
Wireless phone charging;
A head-up display;
Over-the-air software updates.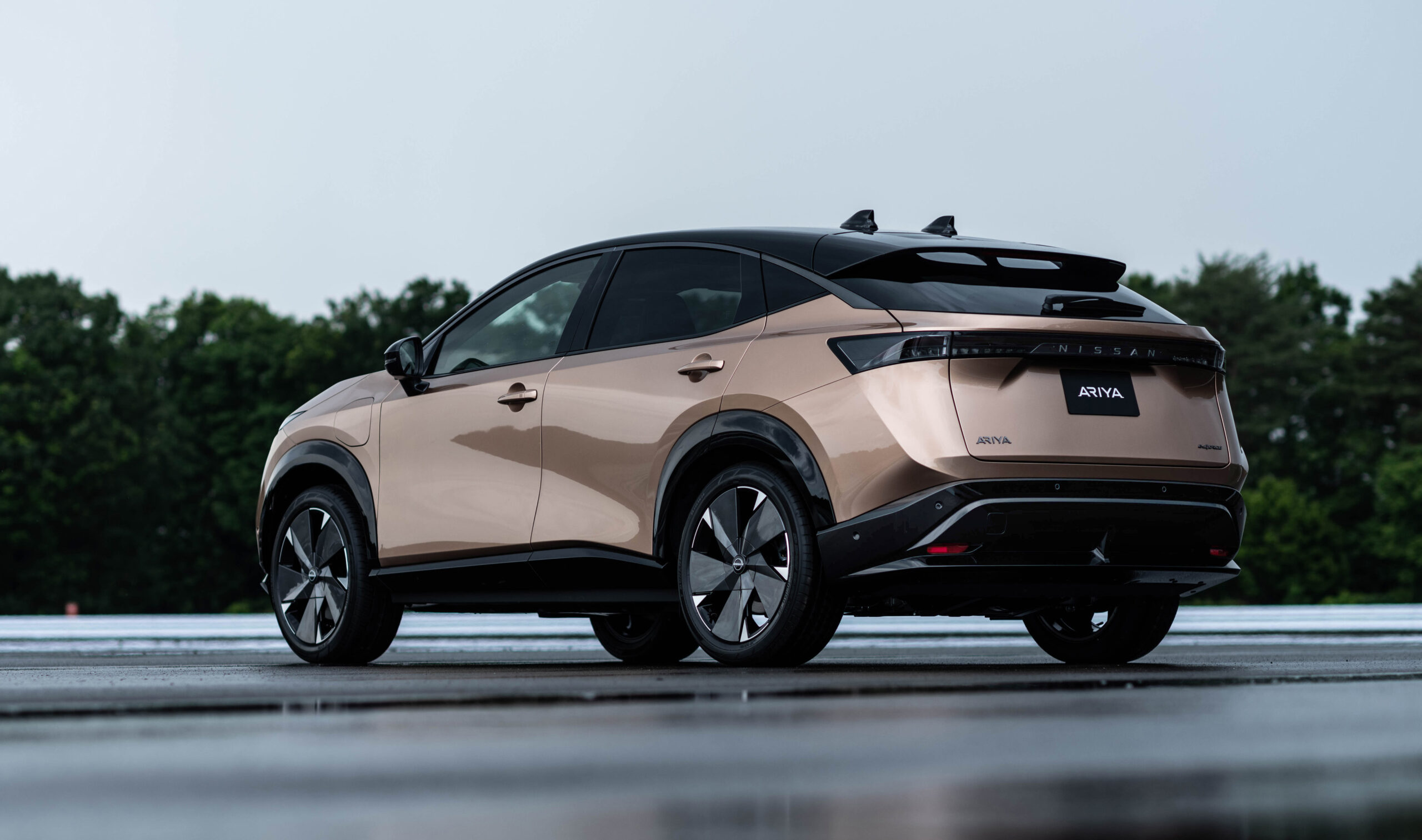 Photos courtesy Nissan USA.