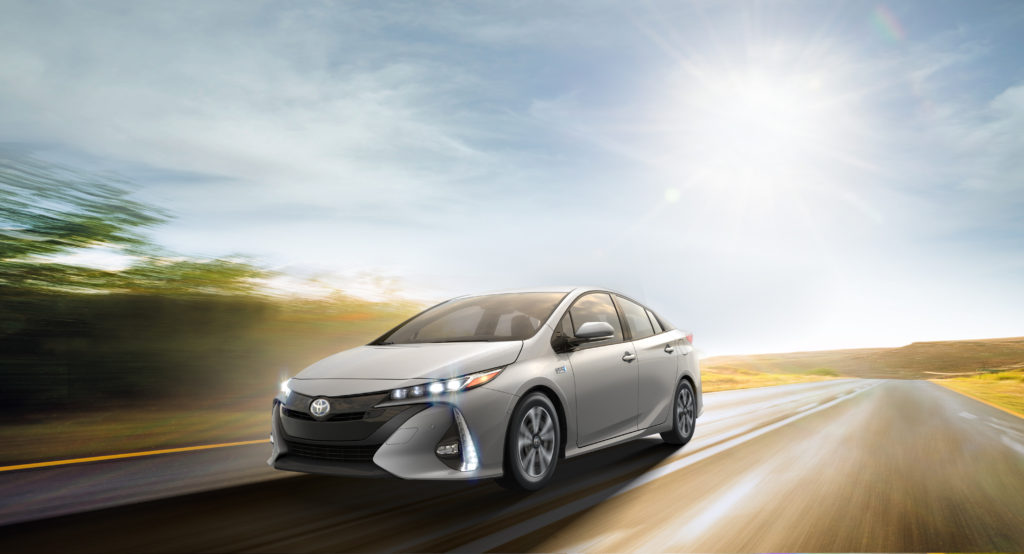 Toyota's upcoming Prius Prime plug-in hybrid appears to be much that its predecessor, the original Prius Plug-In, wasn't.
[Estimated Reading Time: 2 minutes.]
The automaker gave a small group of U.S. journalists a look at a prototype in Japan recently and Sebastian Blanco at Autoblog Green reports that the the Prius Prime will deliver close to 22 miles per charge, versus just 11 miles of all-electric range in the first-generation Prius PHEV. It also is able to travel under electric power along at speeds of up to 84 mpg, versus just 62 mpg in the original.
You can let the car's central computer decide the proper mix of electric motor and gasoline engine power to maximize performance and mileage, or you can punch the EV Mode button to lock in all-electric drive until the battery is depleted.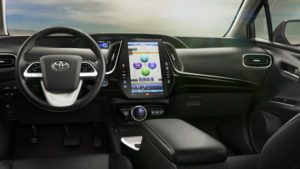 The extra speed and range is due in large part to the Prius Prime's 8.8 kWh battery pack, and a more powerful two-motor electric propulsion system, which uses both motors to propel the car (one of the two was merely a generator in the original Prius plug-in).
Toyota also uses a few carbon fiber components – produced in-house – that help lighten the Prime.
The Prius Prime also benefits from a redesign of its nose and tail – two elements of the all-new 2016 Prius hybrid that could have used a lot more work.
It shares its underpinnings with the new standard hybrid Prius, making it a much-more pleasant and lively car to drive than the sometimes dull and unresponsive Priuses of earlier generations.
Toyota expects the Prius Prime to qualify for a federal tax credit of up to $4,168, versus $2,500 for the original.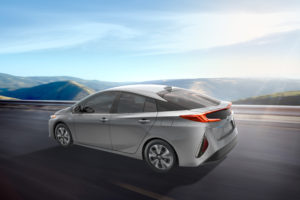 When operating in standard hybrid mode after the plug-in battery has been drained, the Prius Prime is expected to deliver the same 52 mpg as the standard hybrid model.
The beauty of a plug-in hybrid with decent all-electric range, of course, is that if you can fit much of your daily driving into the range allowed by a fully charged battery you will get much better overall fuel economy than with a standard hybrid. Early estimates from Toyota put combined gas-electric fuel efficiency at up to 120 MPG-equivalent.
On the downside, the Prius Prime, which will be introduced as a 2017 model later this year, will have only four seats (although Blanco reports that a five-seat version is being planned). And many green car shoppers will be comparing it with Chevrolet Volt PHEV and its 52 miles of all-electric range, as well as with new 200-mile all-electric cars like the Chevrolet Bolt, next-generation Nissan Leaf and Tesla Model 3 that are in the pipeline.
Toyota is expected to announce pricing for the Prius Prime closer to its launch later this year.
(Photos courtesy of Toyota Motor Sales USA)