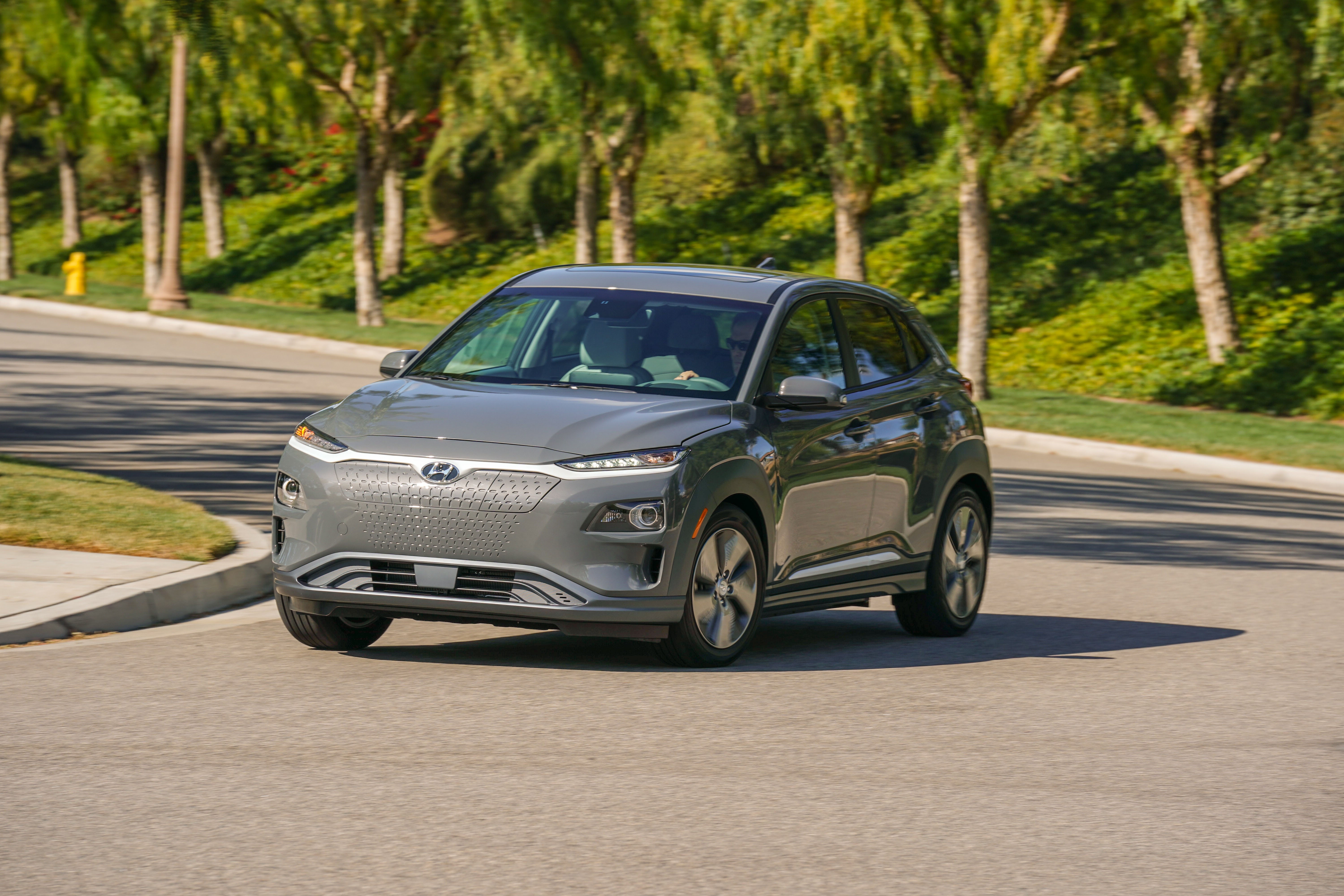 The 2019 Hyundai Kona EV crossover and its gasoline-only stablemate have been named the 2019 North American Utility Vehicle of the Year.
The 2019 Kona and Kona EV beat out Jaguar's all-electric I-Pace and the redesigned, gas-only Acura RDX in the utility category. No domestic brands made the category's finalist list.
Hyundai scored a double win this year, its Genesis luxury brand's G70 sport sedan taking the North American Car of the Year title.
The Dodge Ram 1500 was named 2019 North American Truck of the Year
In selecting the 2019 Hyundai Kona for the utility vehicle award, North American Car and Truck of the Year jurors said the ferocious growth of the utility vehicle market has made the category the most hotly contested of the three segments in the judging: Car, utility vehicle and truck.
In all, there were 12 semifinalists for the utility vehicle award, and 21 new or significantly redesigned models were eligible.
The annual car, utility and truck awards were announced at the opening media day of the North American International Auto Show in Detroit this morning.
The awards, created 25 years ago, are decided by an independent jury of 54 automotive writers from the U.S. and Canada.
For the 2019 awards, jurors nominated 29 vehicles as semifinalists in the the three categories.
The 2019 Hyundai Kona, a new model, was selected for its affordable price, the Kona EV's relatively long-range – 258 miles – and what judges found to be its fun-to-drive nature in both gas and electric versions.
Speaking specifically of the 2019 Hyundai Kona EV, one jurist called it the first mass-market electric utility vehicle "that truly works for the mass market" and "the kind of EV that could convince the most ardent EV-skeptic."
The Kona EV is only the fourth plug-in electric vehicle to win one of the vehicle of the year awards since the first battery-electric cars and plug-in hybrids entered the market in 2011.
In 2017, the then-new Chevrolet Bolt EV became the first all-electric vehicle to win North American Car of the Year honors.
The Chrysler Pacifica plug-in hybrid minivan was selected as 2017's utility vehicle category winner in he first year for that category.
Chevrolet's Volt plug-in hybrid captured top honors in 2011 as North American Car of the Year.
Although never a winner, the Nissan Leaf EV was a finalist in the Car of the Year category in its inaugural model year, 2011, and was a semifinalist this year after a major redesign.