Bollinger Motors, developer of the all-aluminum, all-wheel drive Bollinger electric truck, plans to unveil its first prototype in New York City on July 27.
The company, founded by former Madison Avenue ad man and cosmetics company executive Robert Bollinger, has been secretive about the electric truck, claiming only that it will set new standards for off-road capabilities for both fun and work.
[Estimated Reading Time: 1 minute, 20 seconds.]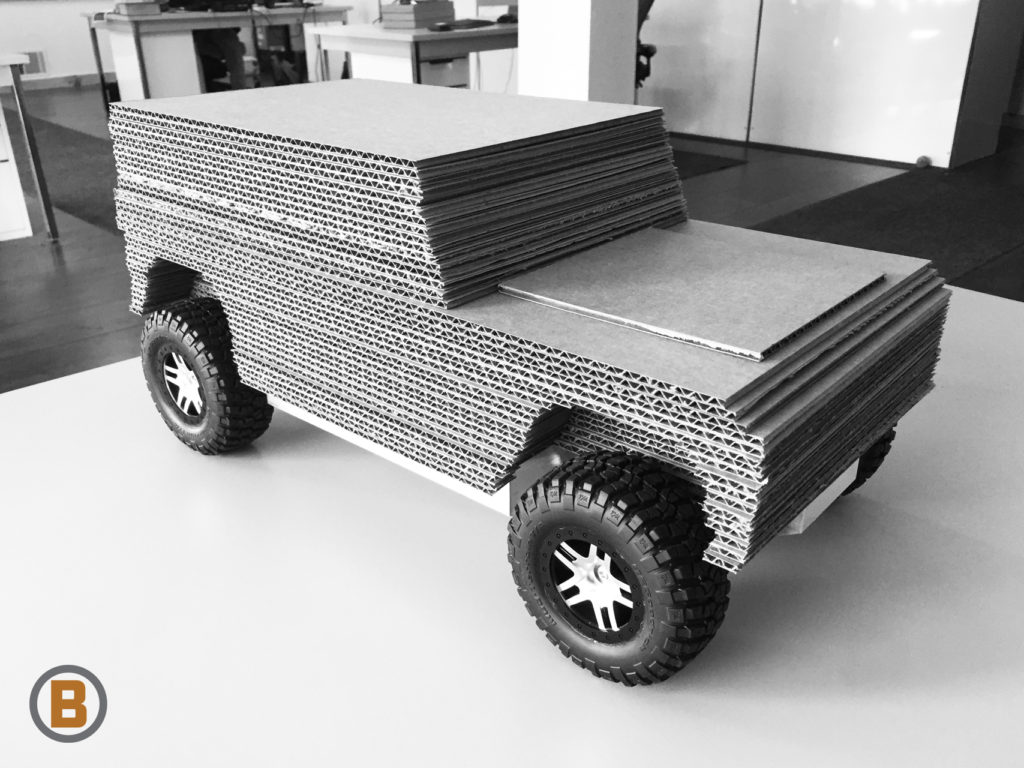 Bollinger hasn't disclosed pricing or specifics of the truck's capability, power output, load carrying abilities or most other characteristics. The company has said the Bollinger electric truck will have 10-inch ground clearance and wheels that are very close to the bumpers for the steep angles of approach and departure that are critical for aggressive off-road performance.
The company has released a photo of a mock-up of the Bollinger electric truck, displaying the boxy looks and short-nosed shape of a 1990s era Land Rover Defender.
Two hints Bollinger has dropped – in an interview with Trucks.com – is that the Bollinger electric truck likely will deliver around 90 miles of range per charge and apparently will be a "convertible" that owners can change from pickup to covered SUV as required.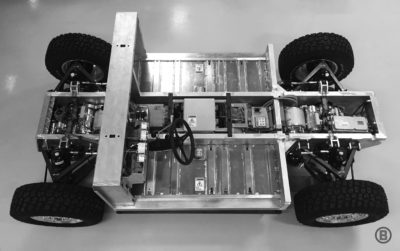 The small Bollinger Motors team has been developing the prototype in a workshop in the rural Catskills town of Hobart in upstate New York. Bollinger has a ranch there where he has been running a grass-fed cattle operation for several years. He said he decided to build a truck of his own design after growing disgusted with the performance of various pickup trucks he bought for work around the ranch.
Bollinger said his preferred business plan calls for the company to license production to outside manufacturers.
Click here to read the Bollinger interview at Trucks.com.