Tesla will begin production of its long-awaited Model 3 mass-market EV this week, with the first deliveries slated for July 28.
Only 30 cars will be handed over to new owners at the end of July, but Tesla CEO Elon Musk said Sunday that the company expects to deliver 100 cars in August, 1,500 in September and be up to 20,000 a month by December.
[Estimated Reading Time: 1 minute, 20 seconds.]
Tesla has taken more than 400,000 advance orders for the $35,000 electric sedan, which is expected to be EPA-rated at up to 215 miles of range per charge.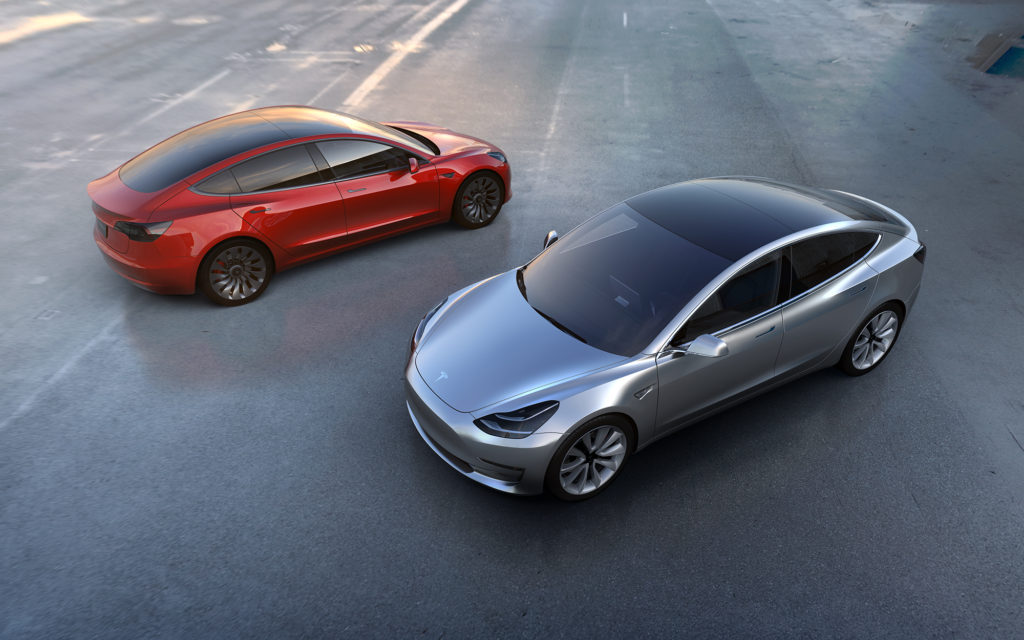 The company has said that fulfilling existing orders will consume all production through late 2018.
But orders, which are placed with a $1,000 refundable deposit, can be canceled with no penalty. It is likely that some percentage of the existing advance orders will be voided.
Among the reasons: The Chevrolet Bolt EV, which launched late year in limited production but will be available in all 50 states by the end of this summer, is rated at 238 miles per charge and is expected to steal some Model X intenders.
Even if Tesla can avoid any of the production delays that slowed delivers of previous models,  Model 3 orders placed in mid 2017 likely won't be delivered until mid -to late 2018 because of the backlog.
While Model 3 pricing starts at $35,000 before a $7,500 federal income tax credit and any state or regional incentives, most buyers are expected to add numerous upgrades.
Musk said last year that he expected the average transaction price for a Model 3 to be $42,000, and outside analysts have guessed at averages ranging from there all the way to $55,000.
The Model 3 and Chevy Bolt are the first of a new generation of longer-range EVs. BMW, Ford, Hyundai and Nissan all are expected to launch EVs with at least 200 miles of range in the next few years, and other automakers will have to follow to stay competitive.