Low gas prices and Americans' love affair with SUVs is killing several hybrids as Toyota prepares to end production of the U.S. version of the Prius V "wagon" and Ford says farewell to the U.S. versions of its C-Max.
[Estimated Reading Time: 1 min., 30 sec.]
The C-Max Energi plug-in hybrid, with 20 miles of all-electric range and a 39 mpg (combined) rating when running in standard hybrid mode after the battery charge was depleted, ceased production at the end of September. Ford now says it will end production of the  40-mpg standard C-Max – a conventional, or plugless, hybrid – in mid-2018.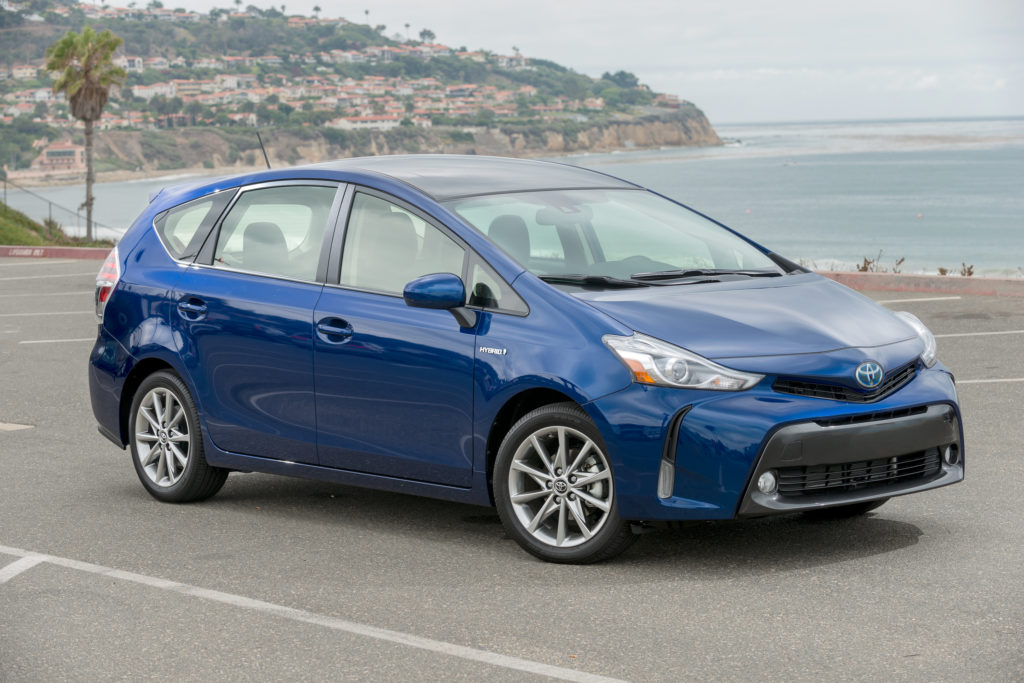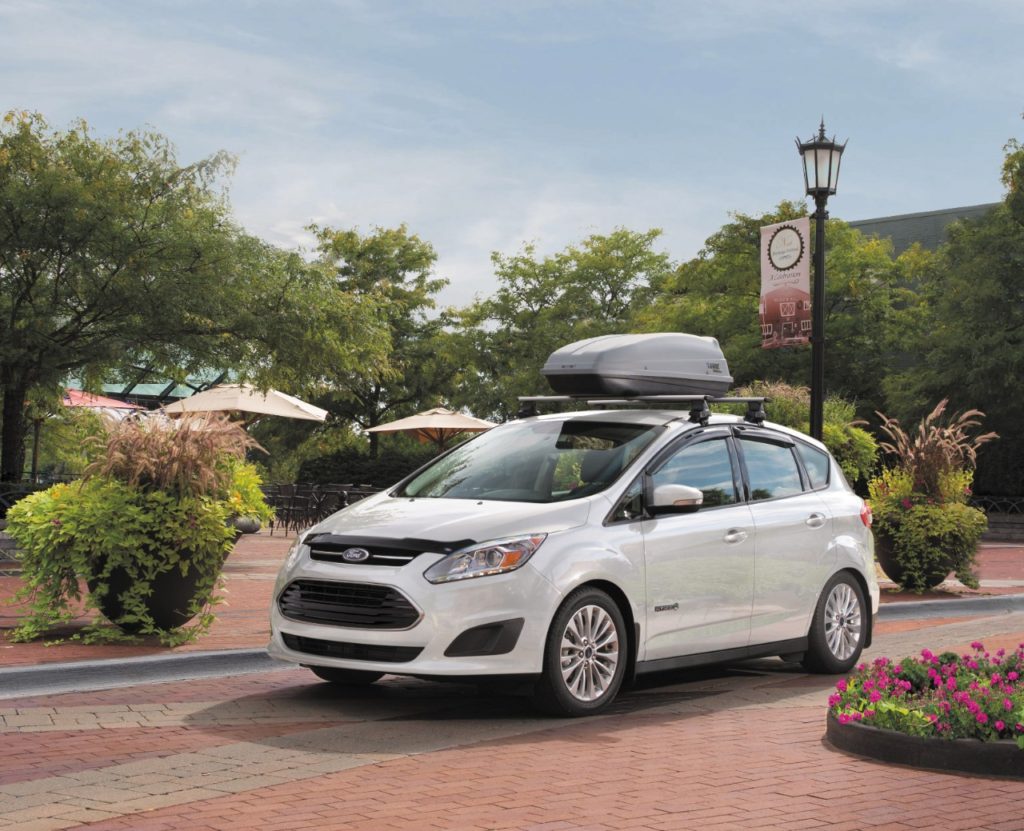 Toyota has just announced that it ceased production of the Prius V, the larger version of the Prius often referred to as a Prius wagon.
In all three cases, poor sales fostered at least in part by stiff competition from the doomed models' own stablemates caused the automakers to pull the plug, so to speak.
The 41 mpg (combined) Prius V was cannibalized by the standard Toyota RAV4 crossover as gasoline prices started softening in the early part of the decade, eroding much of the reason most U.S. shoppers look at hybrids. The coup de grâce was administered when Toyota introduced the 32-mpg RAV4 hybrid in 2016.
The C-Max siblings, best described as larger-than-average hatchbacks or smaller-than-average crossovers, also were hurt by booming sales of regular crossovers and small SUVs.
The C-Max Energi plug-in hybrid wasn't helped, either, by its premium pricing – it started at $3,000 more than the $24,995 (base) C-Max Hybrid. The PHEV's larger battery also took up almost a third of the cargo area,  greatly reducing its utility.
Ford said it will use the C-Max factory in Indiana for the upcoming new Ranger midsize pickup and Bronco SUV.
All three hybrids will live on, though. The Prius V will be sold globally except for the U.S. and Puerto Rica, while  the C-Max will continue in Europe, where Ford offers gasoline and diesel versions.