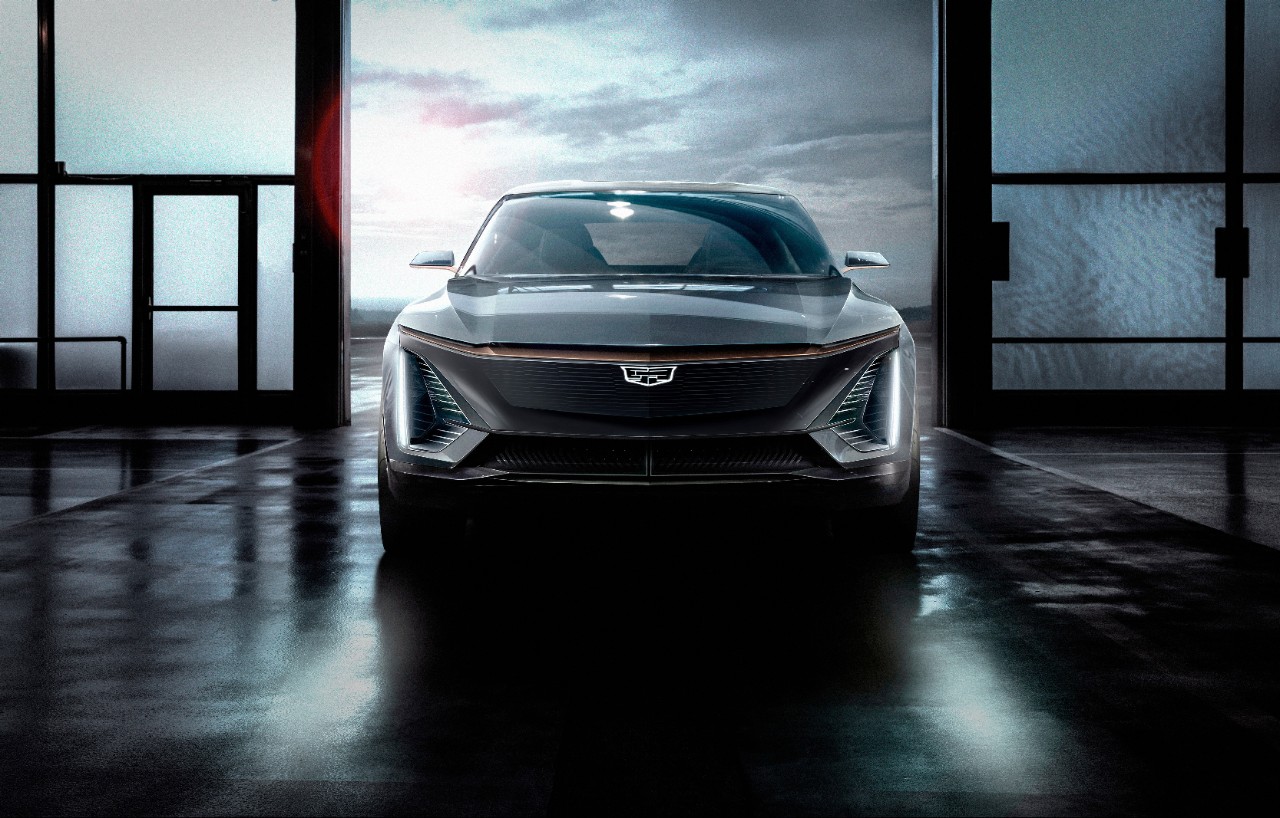 GM's next foray into electrification will feature the first-ever Cadillac crossover EV – the Lyriq.
The Caddy division was named last year to lead General Motors into an electric future – although in the U.S. there will be several new EVs from the Chevrolet and GMC divisions before the Lyriq hits dealership showrooms.
Initial plans call for the sporty crossover to go on sale next year in China, followed by a North American debut in 2022.
Still, Cadillac wants to make sure the Lyriq gets plenty of attention. It has scheduled an Aug. 6 on-line unveiling, more than a year before it will be available here. The debut is a delayed showcasing, after the Covid-19 pandemic trashed initial plans for an April unveiling.
New EV System
The Lyriq is to be the first Cadillac EV to use GM's new modular electric vehicle architecture and Ultium battery system. The new architecture packages the batteries in a package that fits below the vehicle's body and can easily be adjusted to accommodate a variety of body types and sizes.
In all, GM plans to introduce 20 new EVs globally by 2023. Many will be for the Chinese and European markets, where demand for electric vehicles is stronger than in the U.S.
For the U.S. market GM has identified the Lyriq and a new Cadillac sedan, the Celistiq; an updated Chevrolet Bolt and a stretched Bolt "EUV" (Electric Utility Vehicle), and two new GMC Hummer EVs – an SUV and a pickup.
Other General Motors EVs slated for slated for U.S. showrooms, but still unnamed, are a compact Chevy crossover, a Chevy pickup, a full-size Cadillac SUV and two Buick SUVs.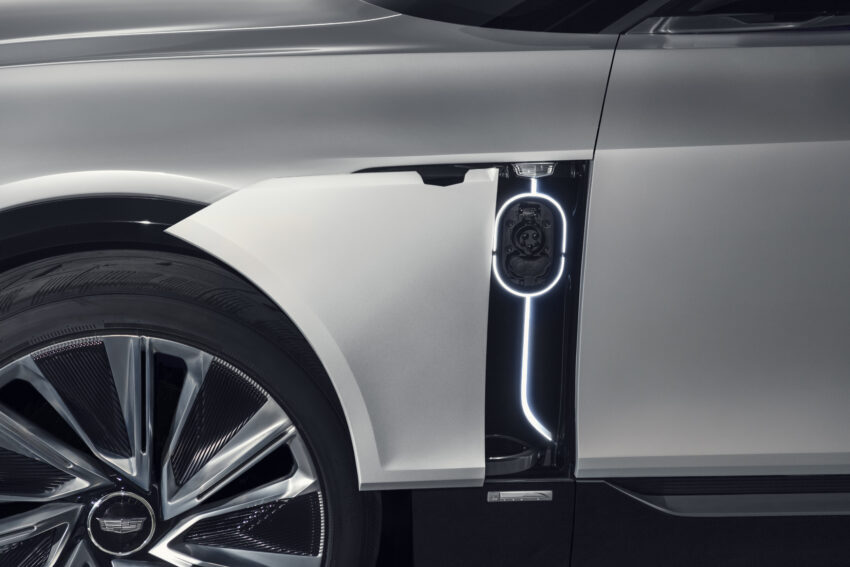 Design Leader
The Lyriq not only will be the first Caddy with the new EV system, it will showcase Cadillac's new design vision for EVs – crisp lines, sculpted front ends that look finished even without a traditional grille (unlike Telsa's preference for flat, featureless noses), and an embracing of technology.
The Lyriq, for instance, integrates a 38-inch horizontally mounted info screen into the dash and, if it carries over from the concept – uses a forward-sliding front fender panel to conceal the LED-lighted charging port when it is not in use.