[Update, 10/25/16: The 2016-17 appropriation for this program has been cut to $133 million and rules affecting rebates for low-income households, income ceilings for high earners and plug-in hybrid eligibility have been changed. See our article here.]

————————–
California's green car rebate program would receive a $230 million infusion under a new funding plan to be considered by the state's Air Resources Board in June.
[Estimated Reading Time: 2 minutes.]
That's enough for an estimated 98,000 new green car rebates, on top of the 147,000 rebates – worth $313 million – already awarded since the program began in 2010.
The air board is slated to act on a staff proposal to add $55 million to the current fiscal year funding for the Clean Vehicle Rebate Project (CVRP) and to allocate $175 million for fiscal 2016-17, which begins Oct. 1. The board administers much of the state funding for various clean transportation and freight system projects. The use of freights is highly important, they can transport truckloads of goods as well as only pallets. So finding a clean and green way for people to use such companies as https://www.csatransportation.com/contact/trucking-atlanta-ga is important for the environment.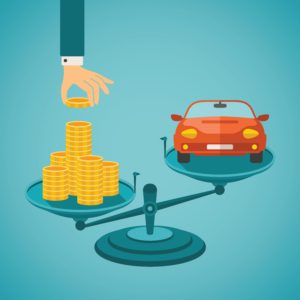 The proposed 2016-2017 rebate program funding would be the most for any single year.
Almost three quarters of the green car rebates issued to date have been claimed by purchasers of battery-electric vehicles, while 28 percent of the funds have gone to plug-in hybrid vehicle buyers. Purchasers of fuel-cell electric cars, electric motorcycles and low-speed neighborhood electric vehicles received less than 1 percent of the green car rebate funds.
California has one of the nation's most aggressive green car incentive programs, with base cash rebates of $5,000 for fuel-cell electric vehicles, $2,500 for battery-electric vehicles, $1,500 for plug-in hybrids and $900 for electric motorcycles and neighborhood electric vehicles.
(The air board staff is proposing to eliminate NEV funding in the 2016-17 program because there are no new modes available for sale in the state.)
The state rebates are boosted for qualifying low-income consumers, to a total of $6,500 for fuel-cell electric vehicles, $4,000 for BEVs and $3,000 for PHEVs. A new income cap eliminates rebates for purchasers with gross annual individual income of $250,000 ($340,000 for head-of-household state income tax filers and $500,000 for joint-income filers).
The funding proposed by the air board is contingent on legislative approval of the governor's proposed budget, which earmarks $500 million in Low Carbon Transportation and Fuels investments in programs such as the CVRP. Last year, the legislature appropriated only $95 million of the $350 million requested in the governor's budget.
The board meets in Sacramento to consider the CVRP and other clean transportation and fuels funding proposals on June 23 and 24.
Comments on any or all of the programs in the funding plan can be submitted electronically by clicking here.