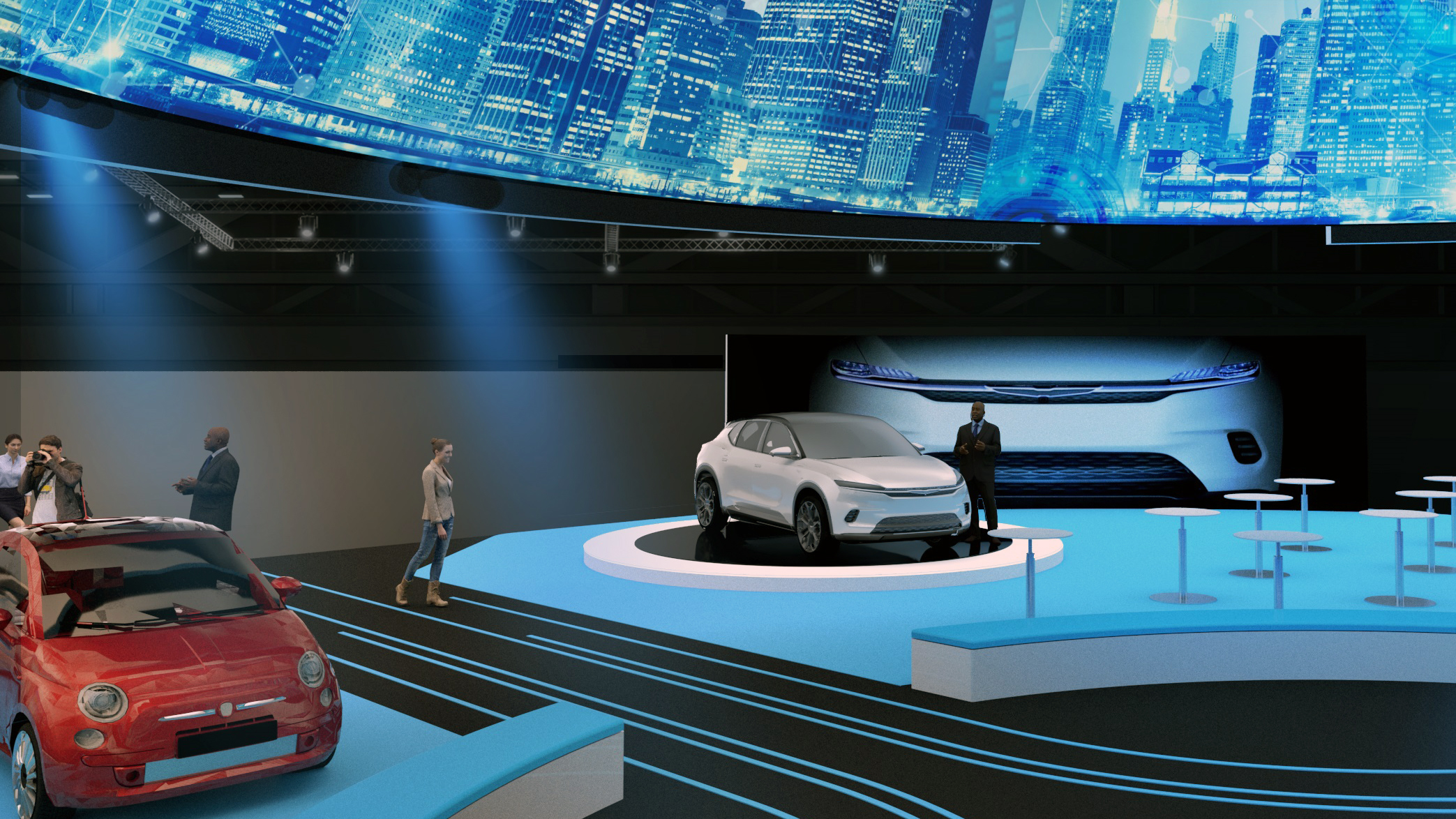 Covoid-19 I is impacting CES 2022, with a number of major exhibitors, including Amazon, Google, Intel, IBM, Microsoft and automakers BMW, General Motors and Mercedes-Benz, canceling their in-person presences at the Jan. 5-8 tech show in Las Vegas.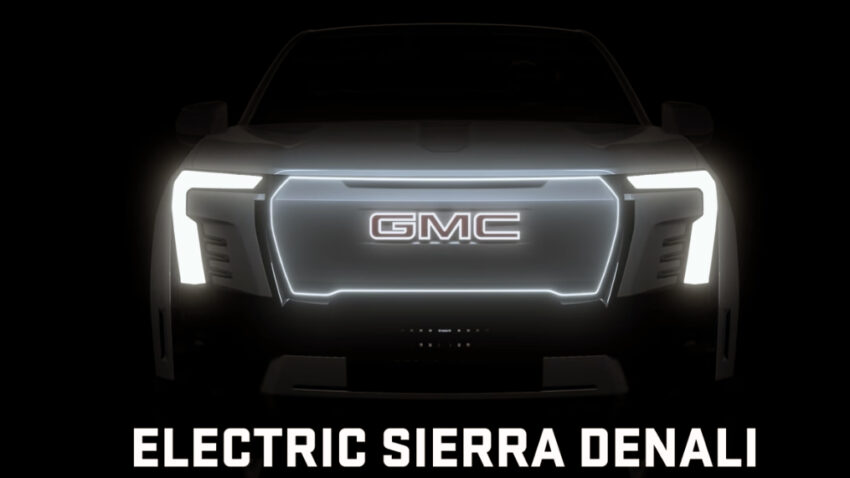 But CES – once known as the Consumer Electronics Show – has become a major global event for the unveiling of electric vehicle and automated vehicle news, and that won't change.
[A 5-min. read.]
Some of the automotive events will be digital offerings, including the keynote opener by General Motors Corp. It now will be a virtual program including a speech by CEO Mary Barra on GM's future electrification plans and the introduction of the upcoming Chevrolet Silverado electric pickup.
The Silverado will be GM's third electric truck, after the Hummer EV and Hummer EV pickup. A Sierra Denali version from GMC will follow.
BMW has also said that its planned CES 2022 appearances – including the unveiling of a sporty "M" version of the upcoming iX electric crossover and announcement of a technology that will let vehicle owners change the exterior color of their cars at the touch of a button – will now be digital presentations, livestreamed on Jan. 5 from Germany.
Mercedes-Benz will do an on-line unveiling of the Vision EQXX sport sedan (right) on Jan. 3, in advance of the show. The concept appears to be a platform for new EV efficiency technologies.
Stellantis, a global automaker that includes the former Fiat Chrysler brands, and VinFast, a new EV company out of Vietnam that made a bit of splash with a pair of electric crossovers unveiled at the Los Angeles auto show in November, also are slated to strut their stuff at the show.
Vietnam's VinFast
VinFast plans to show three new EVs at CES 2022. The cars, in the mini, subcompact and compact segments, will compliment the mid-size and large crossovers it showed in Los Angeles and will begin selling in the U.S. next year.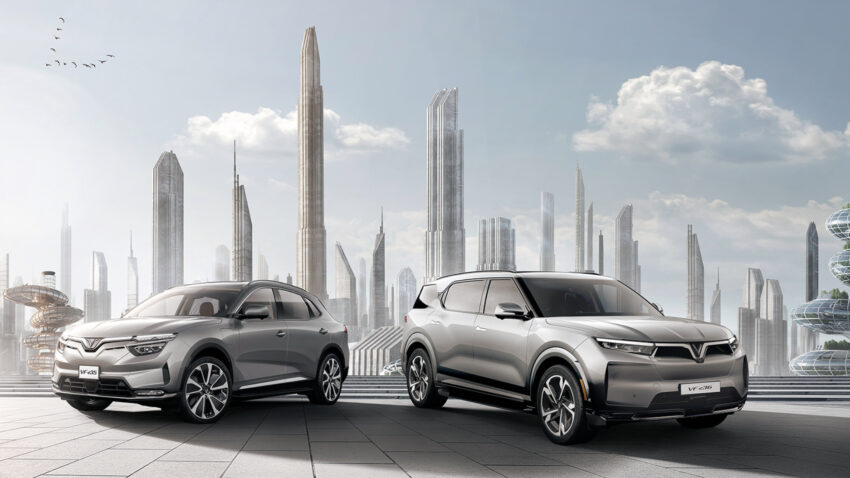 The company is a new player in the automotive world, founded in 2017 to build small cars and motorcycles in Vietnam but now planning to expand globally. It is part of a Vietnamese conglomerate, VinGroup, that was founded by that nation's first billionaire, real estate developer Pham Nat Vuong.
The company began humbly, as a Vietnamese restaurant in the Ukraine, started by Pham, now 52, after he graduated from university in Moscow in 1992. The restaurant morphed into an instant noodle and dehydrated food products business Pham sold to Nestlé for $150 million in 2009. By then, he'd already begin property development in Vietnam and after selling the noodle business he moved back to Hanoi, where he grew up.
VinGroup now consists of 16 companies in the Services, Technology and Industry segments.
VinFast is one of two businesses in the Industry segment (the other is VinSmart, an artificial intelligence and smart electronics developer) and claims the capacity to manufacture up to 50,000 EVs a year in its highly automated factory near Hanoi.
The automaker recently announced it is opening a U.S. headquarters near Los Angeles International Airport and has been awarded a $20.5 million California tax credit by the Governor's Office of Business and Economic Development.
Stellantis Embraces Electric
One upon a time, the former Chrysler Corp. was a leader in development of electrified vehicles, with early work on both hydrogen fuel-cell and battery electric protoypes. That all stopped as the company's fortunes dimmed after its acquisition and later divestment by Daimler-Benz (1998-2007).
After several more ownership changes, a bankruptcy and bailout by the federal government and acquisition by Fiat to form FCA, or Fiat Chrysler Automobiles, Chrysler is now part of Stellantis, the holding company created early this year when FCA merged with France's PSA Group, owner of the Peugeot, Citroën and Opel brands.
As the rest of the automotive industry was starting to catch on to the idea that EVs are here to stay, FCA's U.S. group – Chrysler, Jeep, Dodge and Ram – were stymied by then-chairman Sergio Marchionne's insistence that electric cars weren't profitable and thus weren't worth serous investment.
The group's first electrified vehicle since FCA was formed was the plug-in hybrid Chrysler Pacifica Hybrid minivan, launched in 2007, followed by the Jeep Wrangler 4Xe plug-in hybrid early this year and the Grand Cherokee 4Xe PHEV this fall.
At CES 2022, Stellantis, which owns 14 automotive brands in total, will discuss an electrification plan that calls for it to quickly field 30 electrified models across its brands, including plug-in hybrids, fuel-cell electric and battery electric models.
Earlier this year the company said it would invest the equivalent of $35.5 billion in vehicle electrification through 2025 and the all 14 of its brands ultimately will have fully electric vehicles in their lineups and that by 2026 it expects to make the total ownership costs for an EV equal to those of comparable gasoline-burning models.
In Las Vegas, Stellantis is expected to show:
A new version of the fully electric Fiat 500, which was introduced in 2017 and discontinued in 2020.
The Chrysler Airflow Concept – an all-electric crossover that is likely to become a production model soon.
The Jeep Magneto Concept, which uses an axial electric motor – EVs today generally use radial motors, axial motors are shorter and wider and can be easier to fit into some vehicle designs.
Both of Jeep's already on-sale plug-in hybrids.
The two-seat "ultra compact" Citroën Ami, aimed at young European drivers who don't yet qualify for a regular driver's license. The Ami EV is limited to a top speed of 28 mph and a range of 43 miles.
A Formula E electric race car, the DS E-Tense FE21, from its upscale DS Automobiles unit.