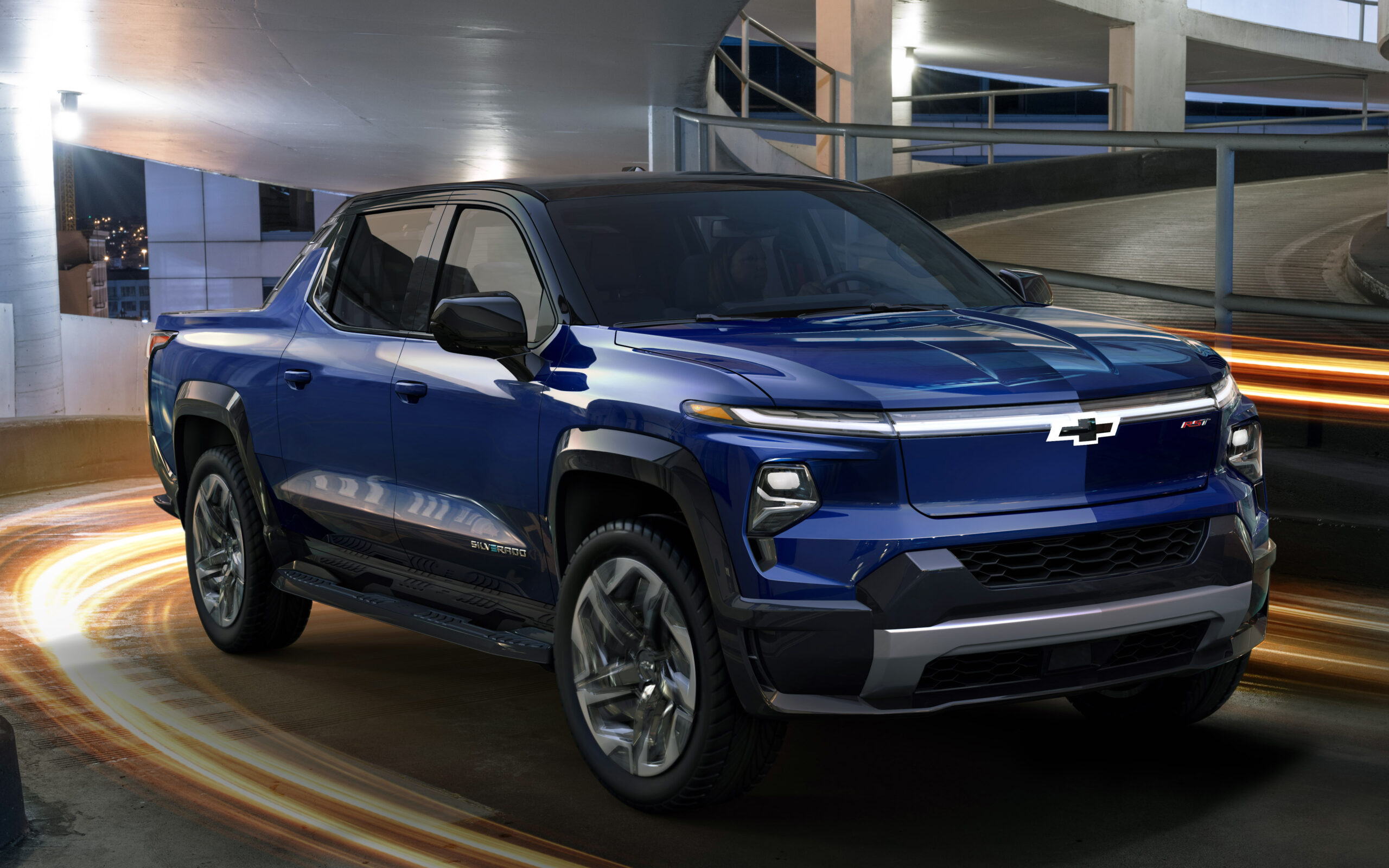 For those who've been waiting for the mainstream auto builders to add electric pickups to their offerings, Chevrolet has now unveiled its 2024 Silverado EV, claiming range of up to 400 miles on some models.
Bad news: It won't be available until next year and initially only as a basic work truck or an ultra-stuffed "First Edition" package with a six-figure price tag.
[A 5-min., 30-sec. read.]
Both launch versions will have the long-range, 400-mile-plus battery pack. More moderately priced and equipped consumer and work trims will come, but apparently not until 2004.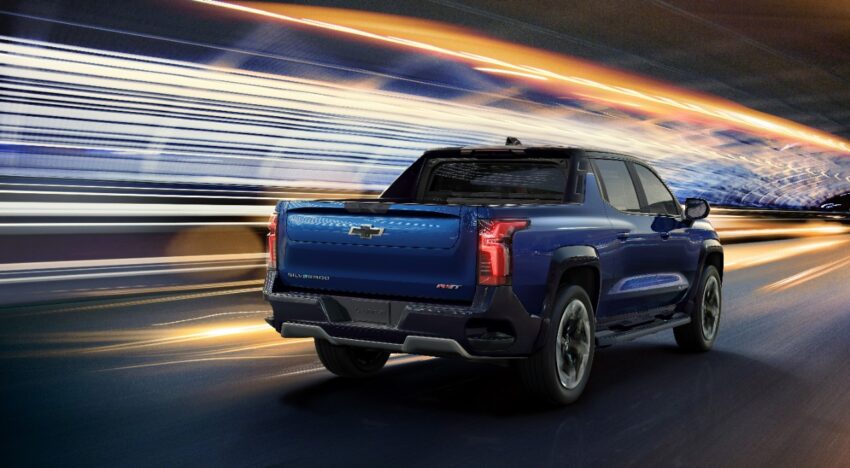 Bigger Competitive Field
The Silverado EV and its electric GMC Sierra Denali version, will compete with the Ford F150 Lightning and the recently announced Ram 1500 EV in the "full-size electrics from pickup brands we know" category.
The Ford launches first, this summer, followed by the first two versions of the Silverado in 2003 and the Ram in 2004. No word yet on the GMC Sierra EV launch timing. There's also a Toyota electric pickup in development, but no word yet on when it is coming or whether it will be a full- or mid-size truck.
The GM, Ford and Ram electric pickups will also compete in some segments with plug-in pickups from Rivian, which is aiming the Rivian RT1 at the upscale outdoor adventurer, and Tesla, which appears to be wooing the Tesla faithful and sci-fi futurists with its out-there Cybertruck design.
Bollinger Motors, a startup born on a farm in the Catskills, also is launching an electric pickup, the Bollinger B2, but has a six-figure starting price and isn't likely to compete for many of the customers the others are shooting for. The B2 is more likely to fish for buyers in the same pond as the upcoming GMC Hummer EV pickup – those interested in big, brawny beasts with loads of off-road capabilities and maybe even some heavy-duty work capabilities.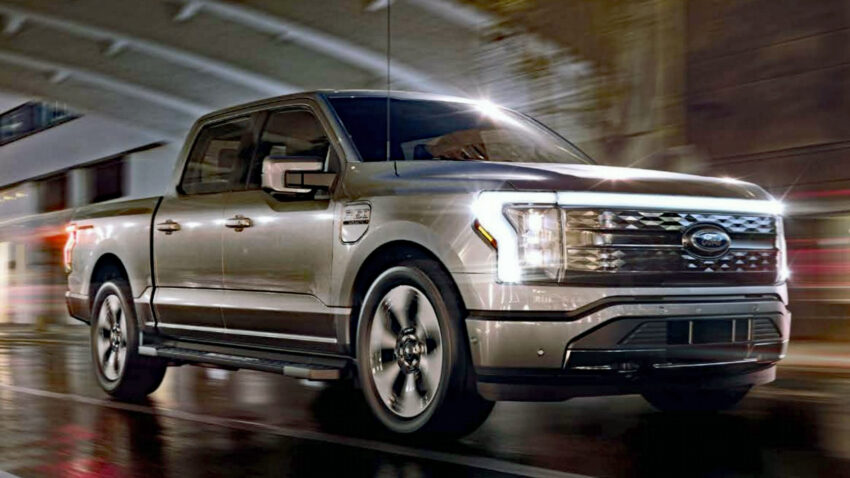 But we digress. Back to the electric Silverado.
Hi-Tech Platform
Chevrolet unveiled the 2024 Silverado EV earlier this week at the mostly on-line CES 2020 tech expo in Las Vegas, signaling its intent to market the truck as not just a pickup but as an advanced technology platform.
It will, for instance, host the first application of Chevrolet's new Linux-based software platform, Ultifi, that, the automaker says, will enable "rapid and frequent software updates" to give drivers the ability to "evolve their vehicles over time."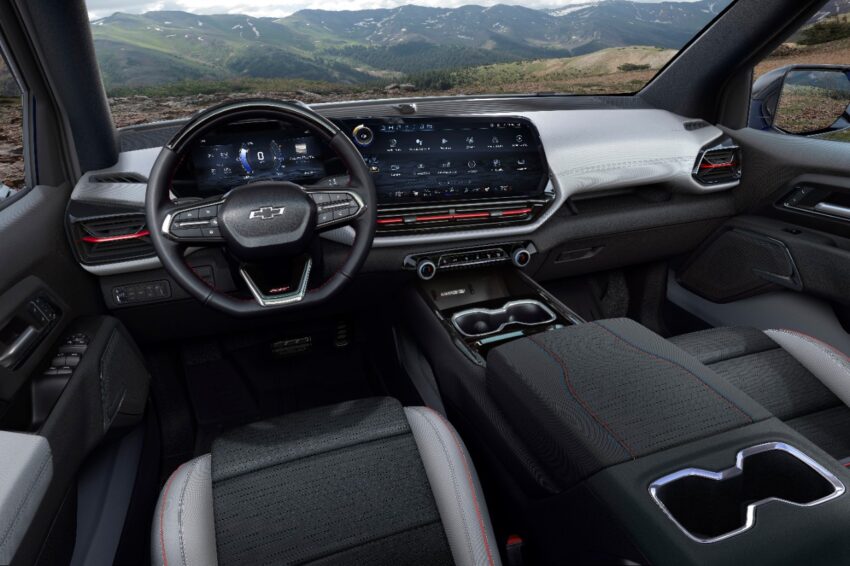 The Silverado EV also will have a 17-inch LCD infotainment touchscreen and an 11-inch driver information screen as well as, in some trims, a head-up display with a 14-inches-plus field of view.
A Look All its Own
Outside, it looks quite modern but much softer than the slab-sided internal combustion Silverado. Think updated take on the old Avalanche (2001-2013). It is curvier and more modern-looking, but even shares the Avalanche's cargo-area enhancing midgate and the buttresses, or sail panels, that extended down from the rear of the cab to the top of the bed walls.
The 2024 Silverado EV may resemble a regular body-on-frame pickup from the outside, but it doesn't use the traditional truck chassis with a bolted-on bed and cab and, in fact, doesn't share any exterior sheet metal with internal combustion versions of the Silverado.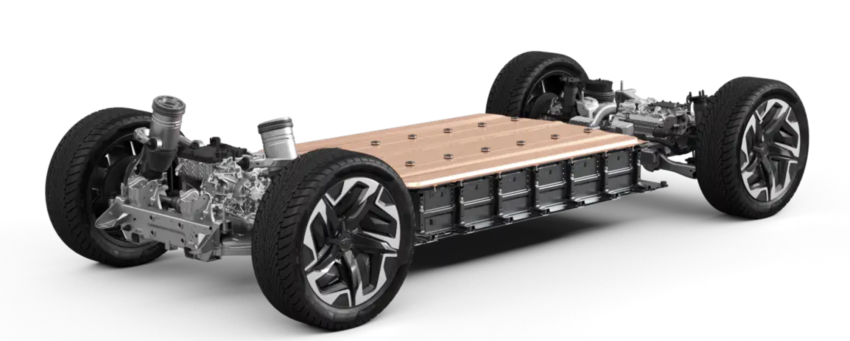 Instead, the short-nosed, four-door, 5-place cab and integrated, 5-foot,11-inch bed sit atop GM's Ultium chassis – its version of the so-called skateboard chassis most EV makers are now using.
Skateboard platforms bundle the batteries, motors, power electronics, suspension and other critical components into a flat, rectangular package that looks a lot like a giant skateboard deck. The reinforced battery pack sits between the axles and under the floor of the vehicle and serves as a major structural and safety component.
Top Range, Top Price
Ultimately there will be several trim levels, but Chevrolet is launching with just two, both with the longest-range battery available – Chevrolet says it is capable of delivering more than 400 miles of range in optimal conditions.
A Work Truck, or WT – expect steel wheels and a stripped-down content list – comes first, in Spring 2023, followed by a loaded, or maybe even overloaded, RST First Edition with a hefty $106,695 base price, including destination, in the third quarter of the year.
Mid-range trims in the $50,000-$80,000 range will include regular WT and RST variants, a Trail Boss model and others yet unidentified. They will launch after the long-range WT and RST First Edition launches.
Pricing for the work trims will start at around $41,000 for the base standard range version.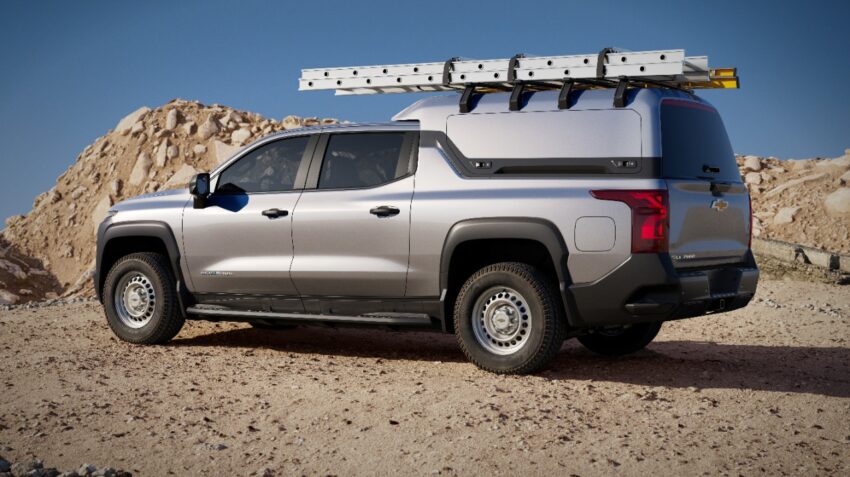 RST Launch Features
Other features announced for the RST First Edition include:
Four-wheel steering.
Adaptive air suspension.
A fixed glass roof.
GM's super Cruise hands-free driver assist system with trailering capability.
A multi-flex midgate that opens the rear of the cab and allows one or both halves of the rear seat to be folded away, increasing total cargo capacity and boosting bed length, with the tailgate up, to a full 9 feet.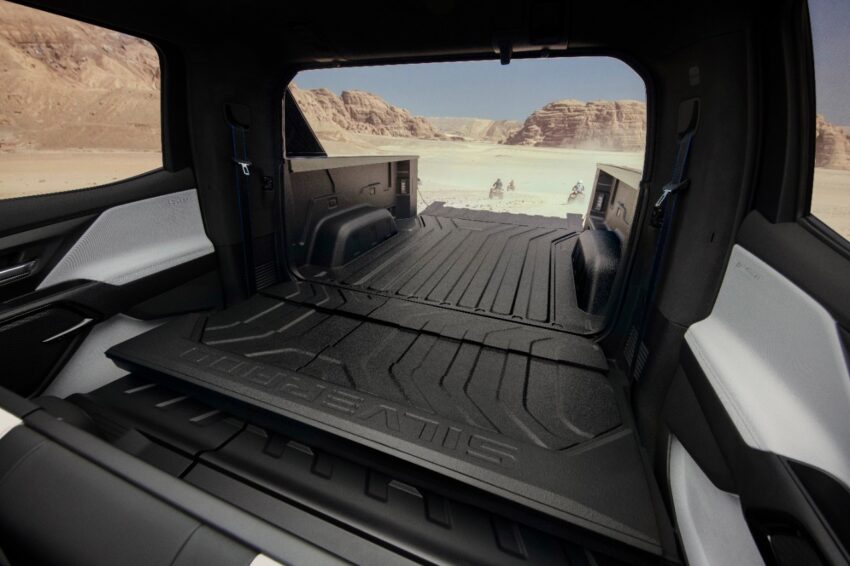 GM's power multi-flex tailgate, with integrated step is an available option, as are wheels of up to 24 inches in diameter.
More Cargo
In addition to its expandable midsize bed – maximum bed length with both midgate and Multi-Flex tailgate open is 10 feet, 10 inches – the Silverado has a lockable front trunk that can handle a large suitcase and will have various optional configurations for gear storage.
Power and Pull
We've not been give full-range data on the various electric powertrains, but there will be both single-motor, rear-wheel drive and dual-motor, all-wheel drive versions available.
The 2024 Silverado EV RST First Edition will churn out a Chevy-estimated 664 horsepower and 780-pound-feet or torque at maximum performance levels, triggered in something called "Wide open Watts" mode. That will make it capable of a GM-estimated 0-60 mph time of under 4.5 seconds when the accelerator pedal is mashed to the floor.
The First Edition will have a GM-estimated tow capacity of 10,000 pounds and a 1,300-pound payload rating.
The initial WT trim will have a GM-estimated 510 horsepower and 615 lb.-ft. of torque. Its tow rating is 8,000 pounds, with ratings of up to 20,000 pounds available in later trims. Payload is up to 1,200 pounds.
Fast Charging and Power Take-Off
Both the WT and RST First Edition trims will have DC fast-charging capability at up to 350 kilowatts – enough to add 100 miles of range in 10 minutes at properly sized fast-charge stations.
Both trims also will have the ability, when equipped with an accessory power bar, to use the on-board batteries to power up to ten 120-volt outlets for various power tools and electric appliances.
An accessory power cord can turn the Silverado EV into a charging station for another EV, and the Silverado's battery pack can also be used to provide power to a residence in case of a power grid failure.