Rivian expects its electric pickups and SUVs to be used as more than just grocery haulers. To make sure that's the case the young EV maker says it will build its own network of EV charging stations including a number located in off-the-beaten-track locations.
[A 1-min., 30-sec. read.]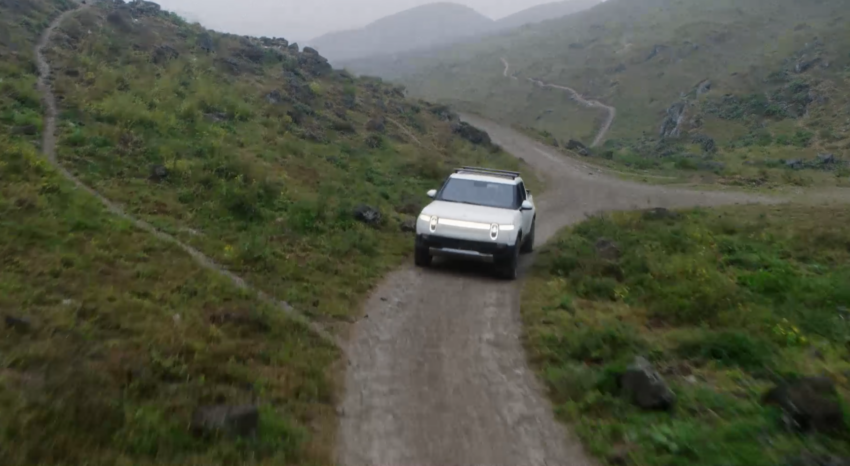 Typically, commercial charge networks are built along heavily traveled highway corridors and feature high-powered fast-charge hookups intended to facilitate long-distance travel – typically weekend and vacation road trips.
Rivian intends to do that, but also to add slower Level 2 (240-volt) chargers at a number of "adventure" locations such as kayaking lunch spots and hiking and mountain biking trailhead parking areas.
The idea is to let Rivian owners use their electric vehicles to travel off the main highways to get to adventure locals, and to have charging available when they get there. A Level 2 charger can deliver quite a bit of juice while the vehicle is parked during a 3 or 4-hour paddling, hiking or biking outing.
Rivian hasn't said whether its chargers will be only for its owners – like Tesla's proprietary network – or will be open to all. The company said it does plan to use the universal CCS connector rather than one designed for a Rivian-only system.
The rollout schedule is fuzzy, with "dozens of charging stations" expected by the end of 2021 – each sized to handle as many as six vehicles at a time. The company expects to have nationwide coverage by 2024, Rivian's founder and chief executive, R.J. Scaringe, said in a recent interview with TechCrunch.
Rivian, which has raised more than $6 billion in capital, expects to begin deliveries of the R1T electric pickup by mid-2021. The R1S electric SUV is expected to begin arriving in the third quarter of the year. As is the case with many automakers, Covid-19 has slowed down Rivian's launch plans. The company initially had hoped to begin production in 2020.
Rivian also has an order from Amazon or up to 100,000 electric delivery vans, with delivery of those to begin in 2022.