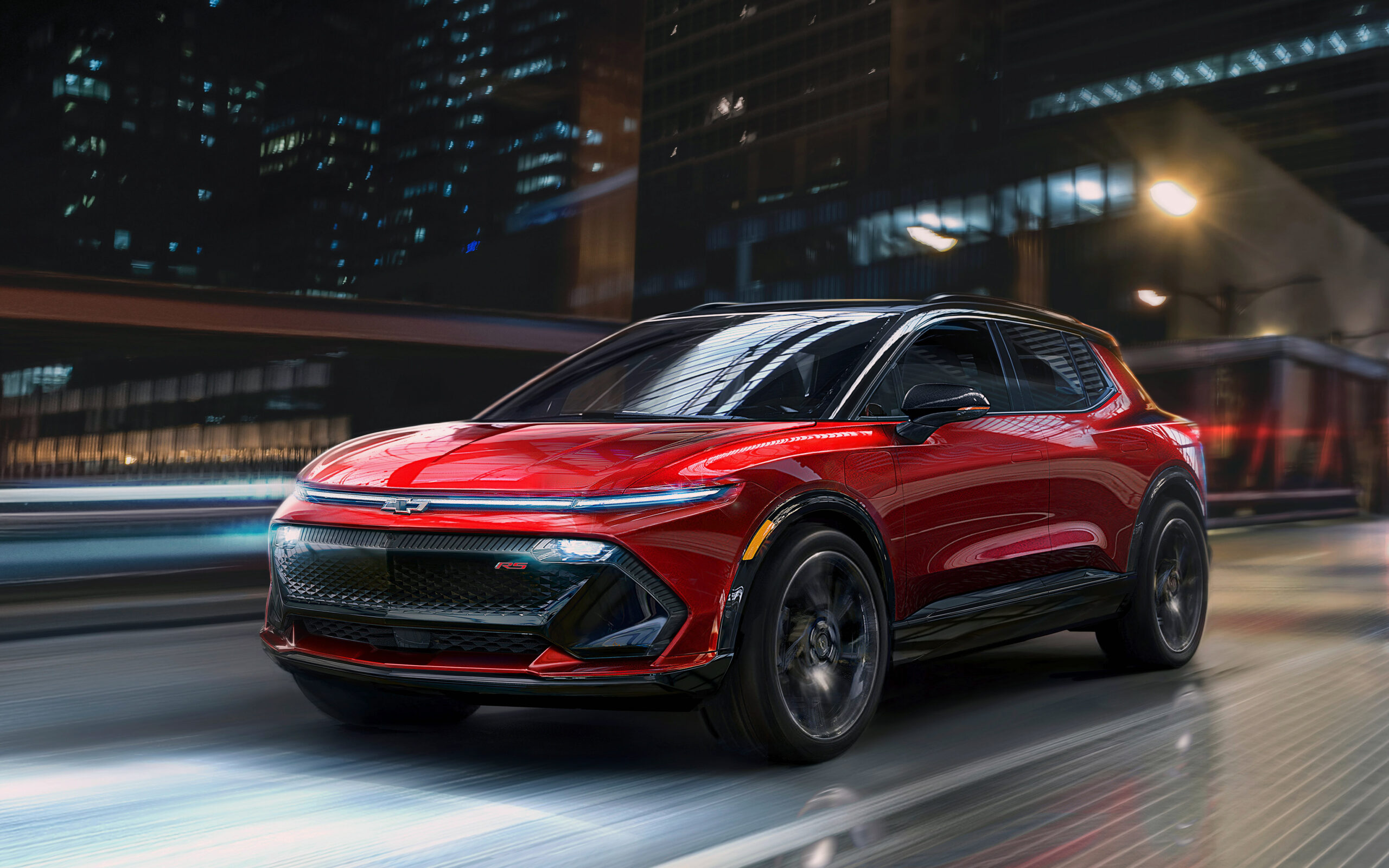 Chevrolet has confirmed two more all-electric crossovers for its portfolio, the Blazer EV, coming in the spring of 2023, and the Equinox EV, slated for fall 2023.
The Equinox EV will come in both fleet and consumer versions with a starting price of around $32,000 including delivery.
It is likely to be positioned – and equipped – to compete with Ford's Mustang Mach-E and the Volkswagen ID.4 as well as the new Hyundai Ioniq 5 and Kia EV 6 electric crossovers.
Pricing for the Blazer EV hasn't been disclosed.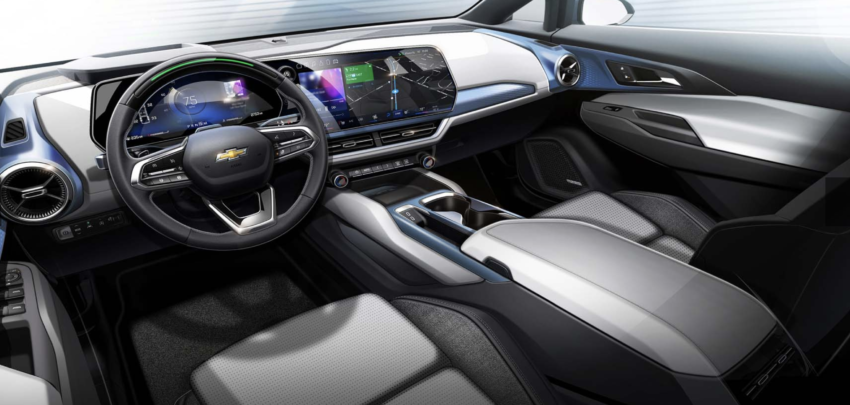 Also missing, so far, are any details about range, battery capacity, power and features for either model.
A teaser photo of the Equinox EV interior (right) does, however, show a large horizontally mounted color infotainment touchscreen paired with an equally large drive information screen, a tall center console that divides the front into passenger and driver compartments, and an oval steering wheel with a flattish bottom.
If it conforms to the present lineup strategy, the Blazer EV will be larger and probably a bit more of a "real" SUV than the Equinox EV.
The two new EVs likely will come in with at least 250 miles of range – given that there's nothing lower than that in GM's current electric offerings – the Chevy Bolt EV and Bolt EUV, both out of production until sometime in "early 2022" because of battery recall issues.
The new EVS will be built on a different platform and use different batteries than the Bolts.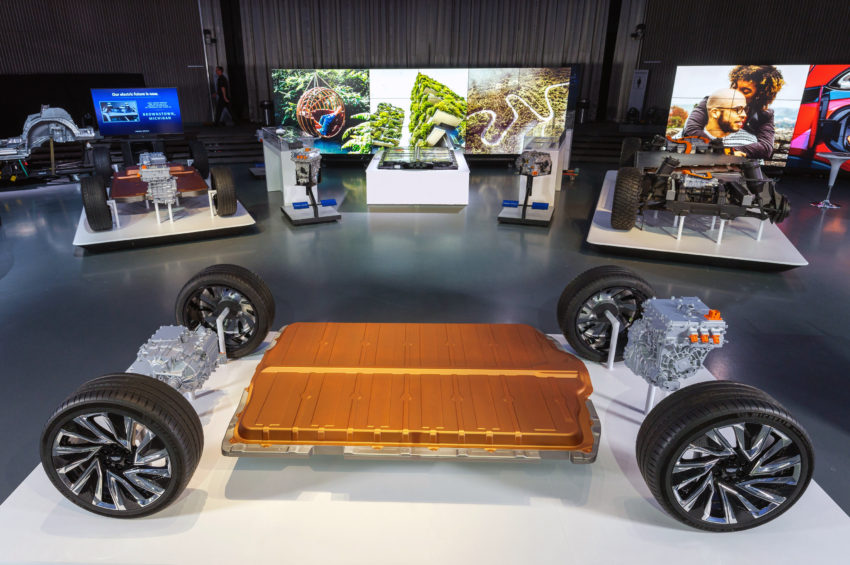 GM's Ultium battery system for EVs.
Both will be built on GM's Ultium platform, a skateboard-type platform that can be scaled to accommodate a variety of bodies, batteries and electric powertrains. That raises the possibility of GM offering customers multiple variants of and a variety of range choices with any of its new EVs.
GM has said the Ultium platform can handle battery packs ranging from 50 kilowatt-hours to 200 kWh, all-wheel, front- and rear-wheel drive systems and single and multiple motor configurations of 235 horsepower to more than 1,000 hp.
The upcoming Silverado EV pickup, GMC Hummer pickup and Hummer SUV – and Cadillac Lyriq and Celestiq models also will use the Ultium platform.
The automaker has said it hopes to produce only zero-emission vehicles – no more gas or diesel engines – after 2035 and has announced plans to launch 30 new EVs globally by 2025.