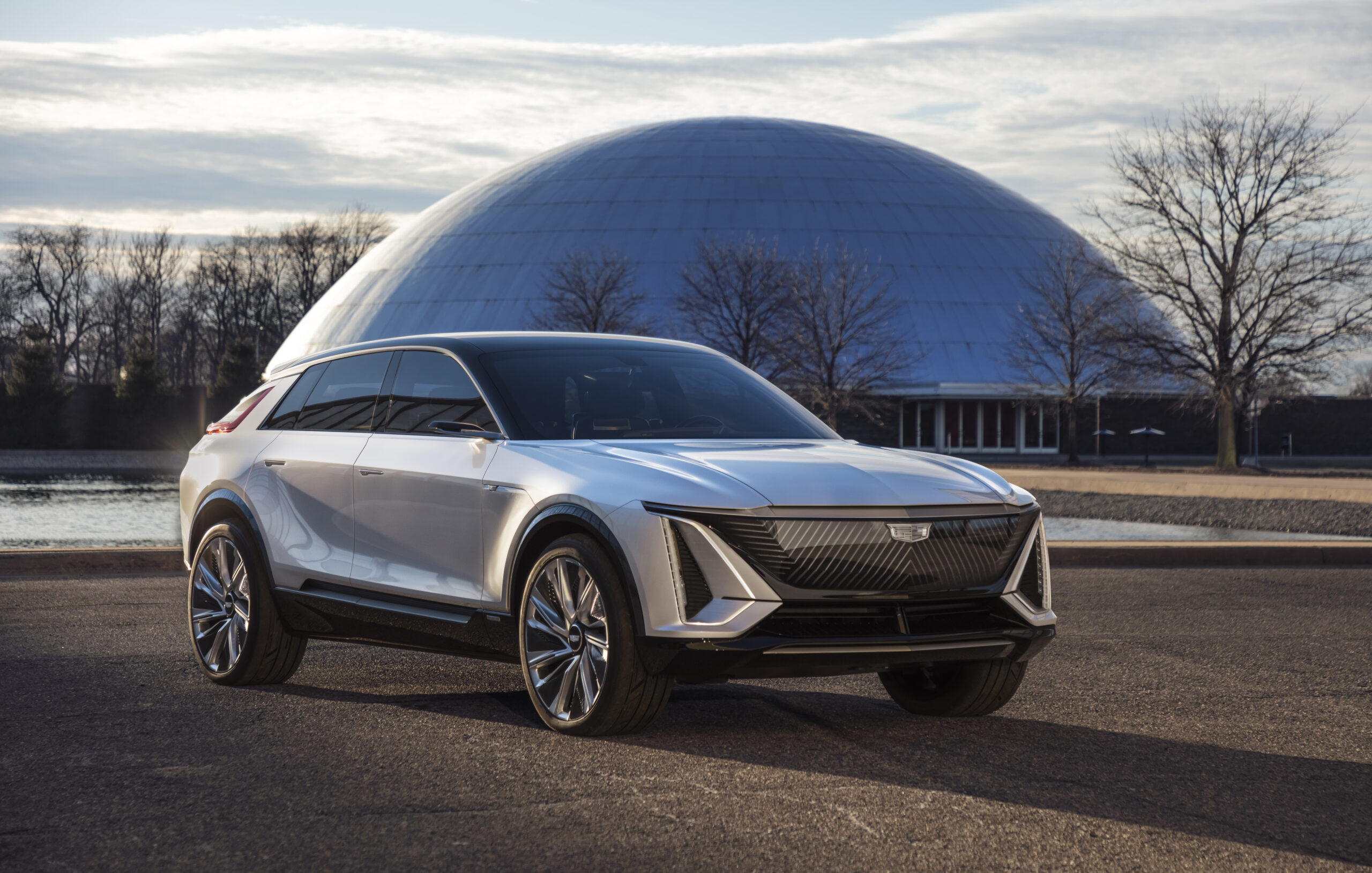 The wraps are off the Cadillac Lyriq EV, revealing a lean, low, and wide crossover with a distinct sport-wagon look, illuminated grille and roomy, tech-laden interior.
The Lyriq, Cadillac's first all-electric vehicle, also features General Motors' new EV platform and "Ultium" battery system that can be sized to accommodate a variety of body types and range requirements.
GM has chosen the Cadillac division to lead its drive into electrification. The company has promised 20 new electric models by 2023 – cars, crossovers, SUVs and pickups. They will be launched across the Cadillac, Buick, Chevrolet and GMC brands with many not available in the U.S.
The Lyriq – which goes on sale initially in China as a 2021 model, followed by a 2022 model year version for North America – will lead Caddy's development of "a new portfolio of transformative EVs" over the next decade, said Steve Carlisle, president of GM North America.
In addition to the Lyriq, GM has identified a new Cadillac sedan, the Celistiq, an updated Chevrolet Bolt and a stretched Bolt "EUV" (Electric Utility Vehicle), and two new GMC Hummer EVs – an SUV and a pickup. – for the U.S. market.
Other General Motors EVs slated for slated for U.S. showrooms, but still unnamed, are a compact Chevy crossover, a Chevy pickup, a full-size Cadillac SUV and two Buick SUVs.
Here's the Lyrics
Full specifications for the Lyriq weren't disclosed at the unveiling. Here's what we do know: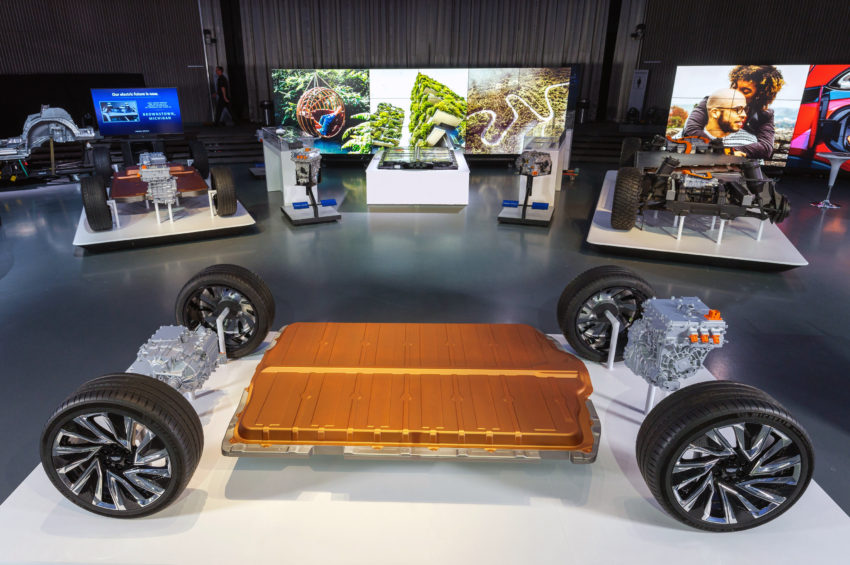 Battery and charging
It will carry in the neighborhood of 100 kWh of battery capacity and deliver more than 300 miles of range.
The battery chemistry is a new blend of nickel, cobalt, manganese and aluminum that reduces the need for rare earth metals. The flat-pouch Ultium cells use 70 percent less cobalt, for instance, than present GM battery cells.
The Ultium system incorporates most battery electronic into the modules (groups of cells) and eliminates more than 90 percent of battery pack wiring compared to GM's present packs.
The Lyriq will offer a variety of charging systems, from slow trickle Level 1 to high-speed (150 kW-plus) Level 3 rapid charging.
Performance
There will be rear-wheel and all-wheel drive configurations, with AWD designated as the performance version.
To enhance handling and performance, Cadillac promises a nearly 50/50 weight distribution and, thanks to the below-the-floor layout of the battery system, a very low center of gravity.
Technology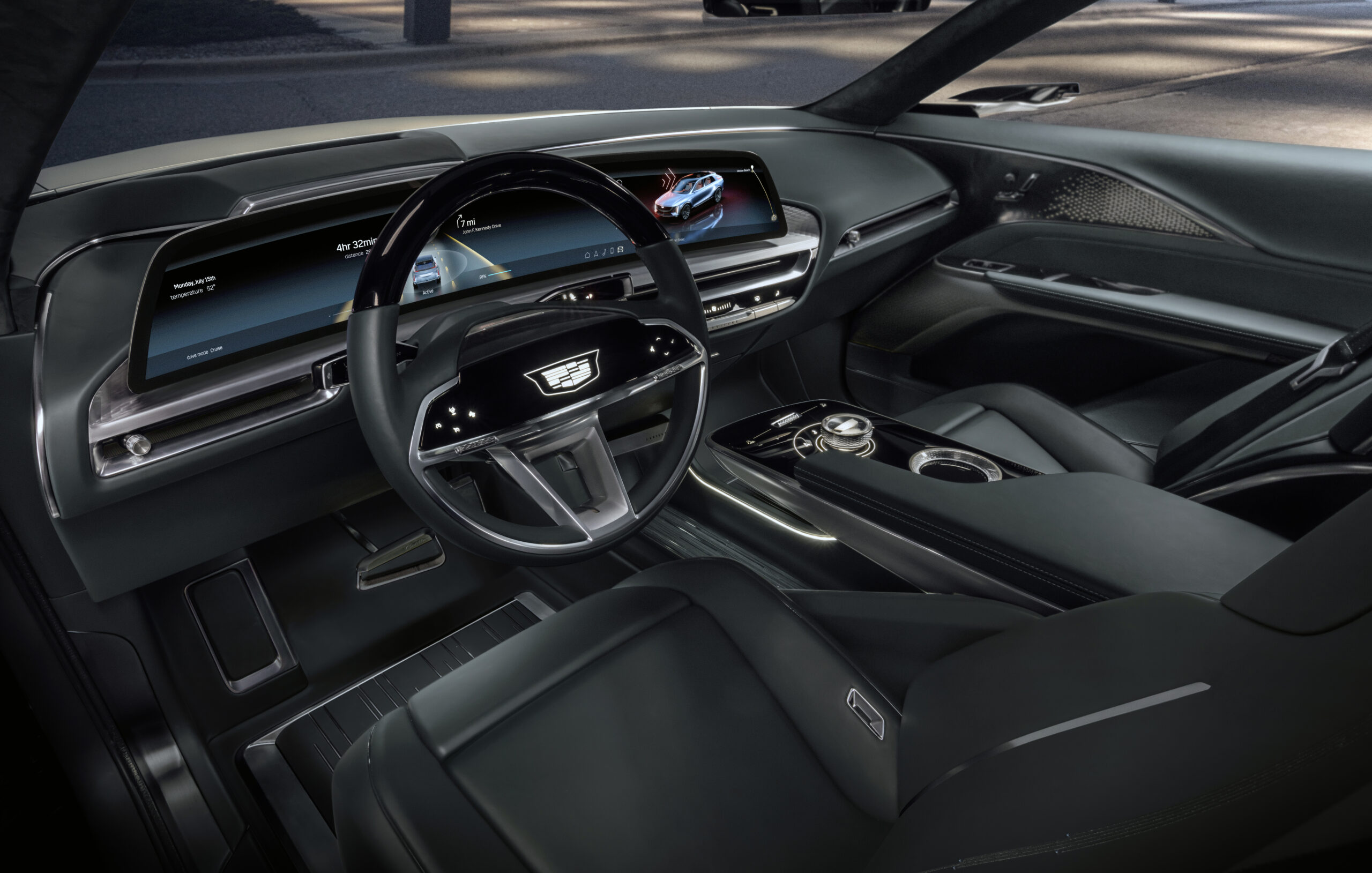 The latest version of GM's Super Cruise hands-free driver assistance suit will be standard.  It will allow for hands-free driving, including automated lane changing, on more than 200,000 miles of pre-mapped highways. 
It will feature new-to-Cadillac technologies including remote self-parking and dual-plane augmented reality head-up display that overlays alerts and navigational directions in a wide field of vision over the driver's real-world view.
Many tech features can be updated wirelessly as GM improves them or develops new ones.
A single 33-inch-diagonal LED touchscreen will span the driver's side of the cockpit to present both driving and infotainment controls and information.
Key-fob bearing drivers will be "recognized" by the vehicle and greeted by a lighting display, and the system also will prep the cabin by setting seat, mirror and climate adjustments to individual driver preferences.
The Lyriq uses a new road-noise cancelling technology that measures the noise from tire tread cavities and offsets it with audio frequencies
About that Name
Cadillac is adopting a new system that has all vehicle names ending in "iq."
The system is intended to signal a shift from internal combustion to electrification and to be alliterative, with the "ick" sound of the "iq" endings complimenting that "ack" ending of "Cadillac."
The name Lyriq was chosen in homage to Caddy's frequent mention in songs new and old, said Phil Dauchy, head of global brand strategy for Cadillac. He said that no other brand name – automotive or otherwise – is mentioned in more songs.