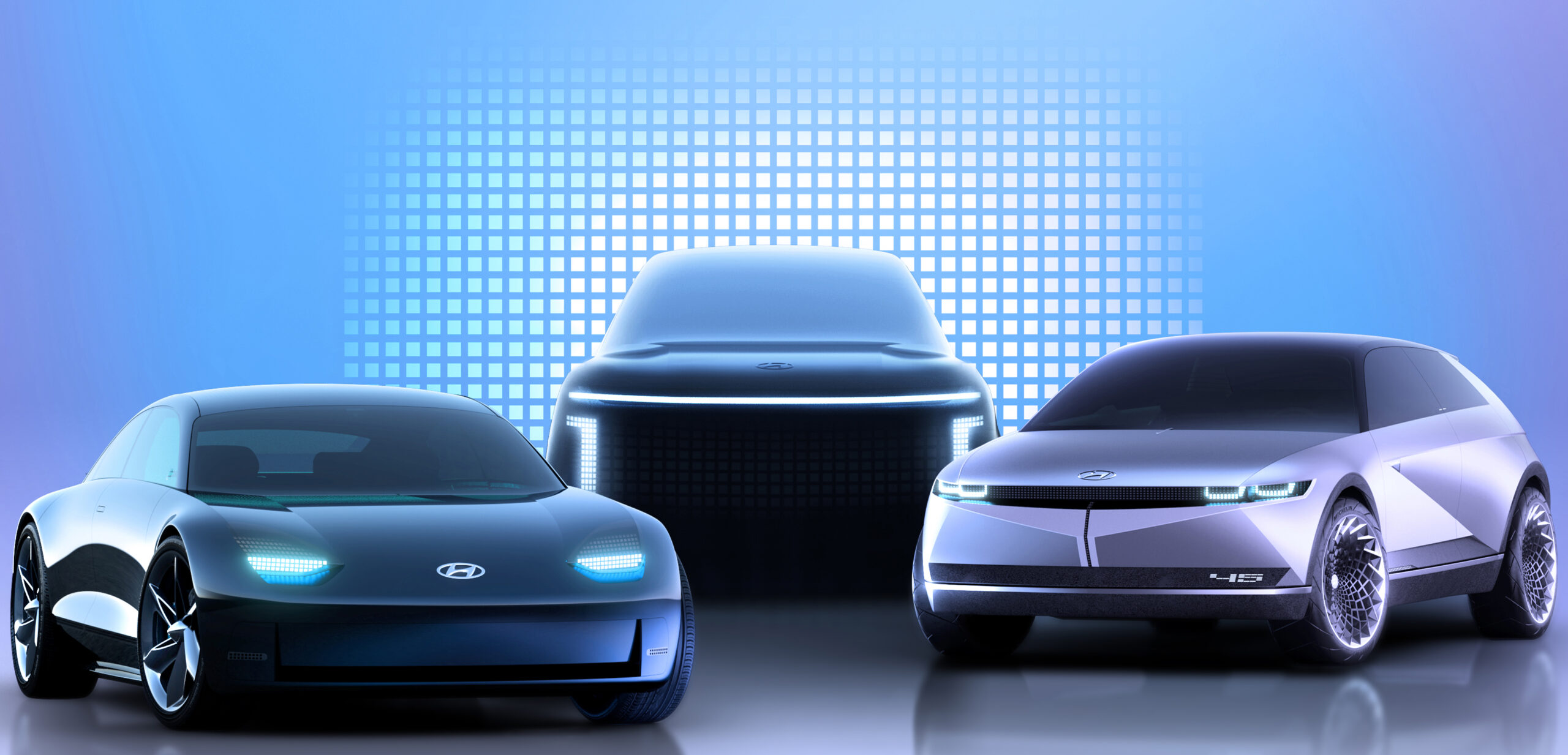 Hyundai says it will now reserve its Ioniq nameplate for pure EVs, creating a distinct electric vehicle brand with three new models coming through 2024 and more after that.
The new brand is to be global,but there's an emphasis on boosting Hyundai's EV credentials in Europe, where Tesla and the major European brands now reign supreme in the electric car segment.
Because of government and social pressure to reduce carbon emissions, cut traffic noise in crowded cities and reduce fossil fuel's' impact on air quality, the European market is thought to be ripe for EV sales moving forward and Hyundai wants to take advantage of that with an easily identifiable electric vehicle brand.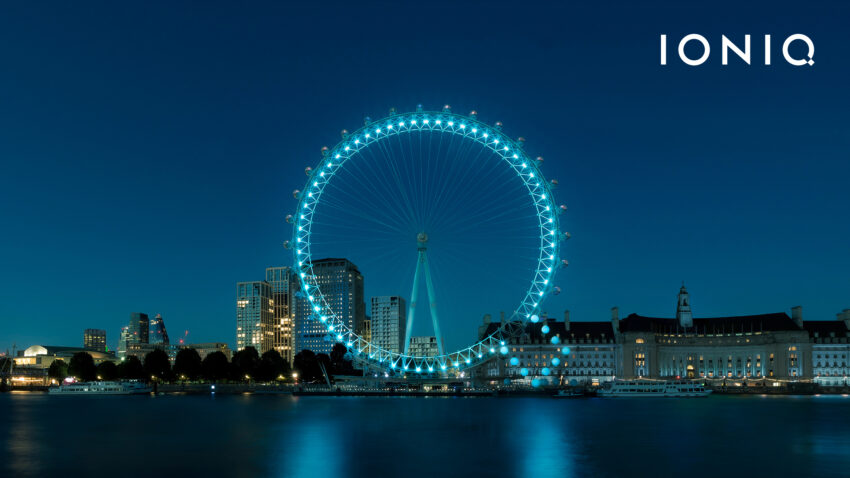 As part of that European push, Hyundai arranged to have the London Eye – that city's iconic giant observation wheel – lit to resemble a massive "Q" as it announced the new Ioniq brand this week.
Using Ioniq as a dedicated EV channel follows Volkswagen's decision to use the ID brand for its electrified vehicles.
Coming Soon
The first Ioniq model, a midsize crossover, will hit the market in 2021. A sedan will follow in 2022 with a large SUV in early 2024.
All will be built on a new EV-specific platform that enables engineers and designers to work from the ground up around a battery-electric powertrain. That maximizes ride, noise, roominess, comfort, handling and performance characteristics without the compromises necessary when EVs are merely conversions of existing internal-combustion models.
Ioniq vehicles now will be identified with a numeric system, even numbers used for sedans and odd numbers for crossovers and SUVs.
The initial midsize crossover that will launch in early 2021will be called the Ioniq 5. It will be based on the is based Concept 45 EV Hyundai unveiled at the 2019 Frankfurt auto show 2019.
The Ioniq 6 will be a sedan, based on the Prophecy EV concept shown earlier this year.
The Ioniq 7 large SUV also will use design language explored in the Prophecy concept, Hyundai said.
Ioniqs Now
The present Ioniq lineup, introduced in 2016, consists of a single midsize sedan with three electrified powertrain choices – standard hybrid, plug-in hybrid and battery-electric. Hyundai also sells an EV version of the Kona small crossover, as well as the fuel-cell electric Nexo mid-size crossover.
The Ioniq EV will remain in the Hyundai lineup through 2021. The Kona EV, introduced in 2019, will remain at least through its present life-cycle. The Nexo, and any new fuel-cell vehicles, also will remain Hyundai models.
The Hyundai brand also will continue to be the marketing channel for conventional hybrid and plug-in hybrid vehicles.
The Ioniq brand will be the channel for all new battery-electric models.
New platform
The new Ioniq EVs will use a dedicated "Electric Global Modular Platform," E-GMP, that is designed to permit use of an 800-volt system for super-fast charging The high-voltage system also reduces heat build-up and cuts weight by using thinner wiring than the standard 400-volt systems in most of today's EVs. Lower vehicle weight typically extends an EV's driving range.
So for, only the pricey Porsche Taycan uses an 800-volt system, although Audi and Hyundai stablemate Kia have both announced plans for their own.
Hyundai said the dedicated EV platform also will permit designers to use features such as "highly adjustable seats, wireless connectivity" and "user interfaces that will be simple, intuitive and ergonomically designed to help occupants feel at ease."