Volkswagen has pulled the plug on the 2020 e-Golf – in the U.S.
It appears as though VW of America is clearing the decks for the introduction here of the company's new ID line of electric vehicles.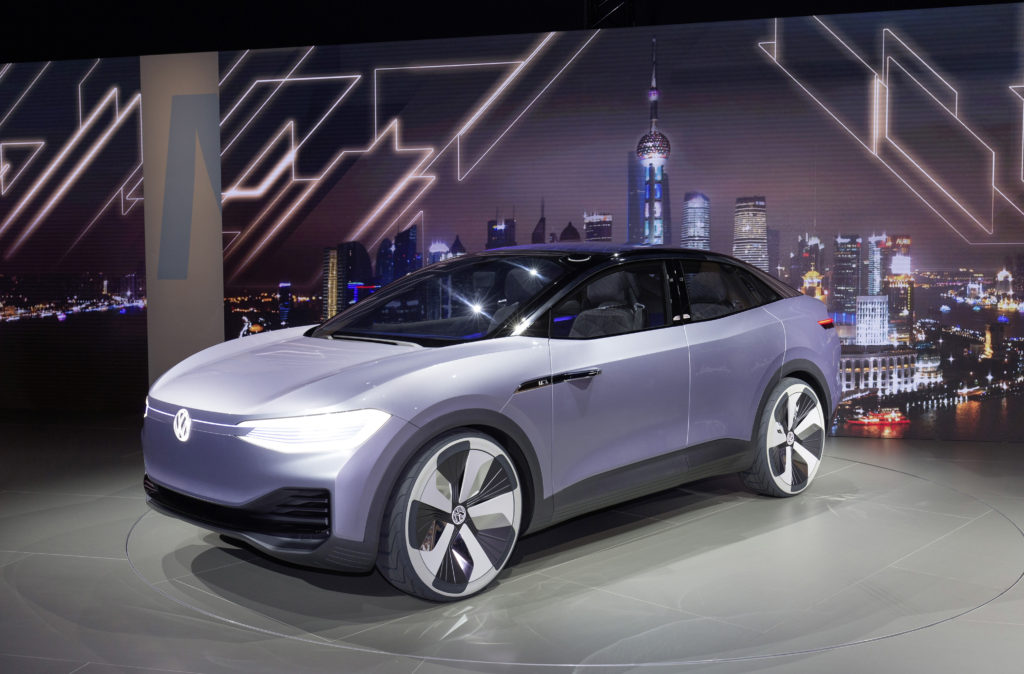 The ID.4 – production version of the ID Crozz concept – is expected to launch in the U.S. later this year, likely as a 2021 model.
[Estimated Reading Time: 2 min., 30 sec.]
VW hasn't released much info, but informed speculation in the automotive press has it coming here with a range of somewhere between 225 and 300 miles. It is a hatchback, but if the production model hews closely to the concept it will have more curves than the boxy e-Golf it is replacing. 
There's also expectation that it will be available with a two-motor all-wheel drive system that pumps out around 300 horsepower.
Car and Driver magazine is estimating a starting price of around $45,000 – a considerable bump up from the e-Golf it is replacing.
2019 e-Golf Still Available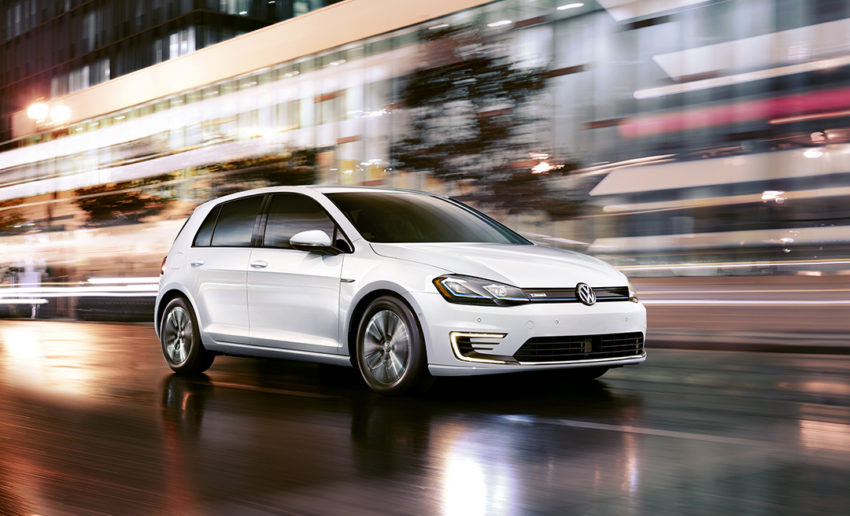 If an e-Golf is on your shopping list, you can still get last year's model. It is virtually the same as the 2020 and, with a full $7,500 federal tax credit, could be a real bargain for EV hunters who don't mind that its maximum range is EPA-estimated at 125 miles. Canada reportedly is getting the entire North American allocation of 2020 e-Golfs.
The 2019 model is rated at 134 horsepower and 214 lb.-ft. of torque and reviews generally give it good marks for handling, comfort and utility.
It starts at $32,790 – including VW's mandatory $895 destination charge – and in addition to the federal tax credit is eligible for a variety of rebates, credits and other incentives in a number of states.
California, for instance, offers a $2,500 cash rebate to buyers of new EVs. And several of the state's major public utilities, including Southern California Edison and Pacific Gas and Electric, also offer rebates.
More IDs to Come
Volkswagen has committed to an electrified future and has developed a platform especially for EVs so it doesn't have to stuff motors and battery packs where passengers and cargo ought to go. The vehicle's "ID" moniker stands for Intelligent Design.
The first of the lineup, the ID.3, is a compact city EV that will be sold only in Europe and is expected to launch this summer or early fall.
Other vehicles in the ID lineup – all shown only as concepts so far – include a take on the venerable VW microbus, the ID Buzz; a modern version of the VW-based dune buggy; the ID Buggy; a sporty wagon, the ID Vizzion; and a large SUV, the ID Roomzz.
There's also an ID.R electric race car – but that's not expected to be marketed.
So far, VW has announced only the Crozz – likely to be called the ID.4 – and the Buzz for introduction in the U.S. The Buzz is expected to be launched in 2022.
VW has said it intends to have 20 EVs in its global lineup by the middle of the decade.
Take a look at the ID family: