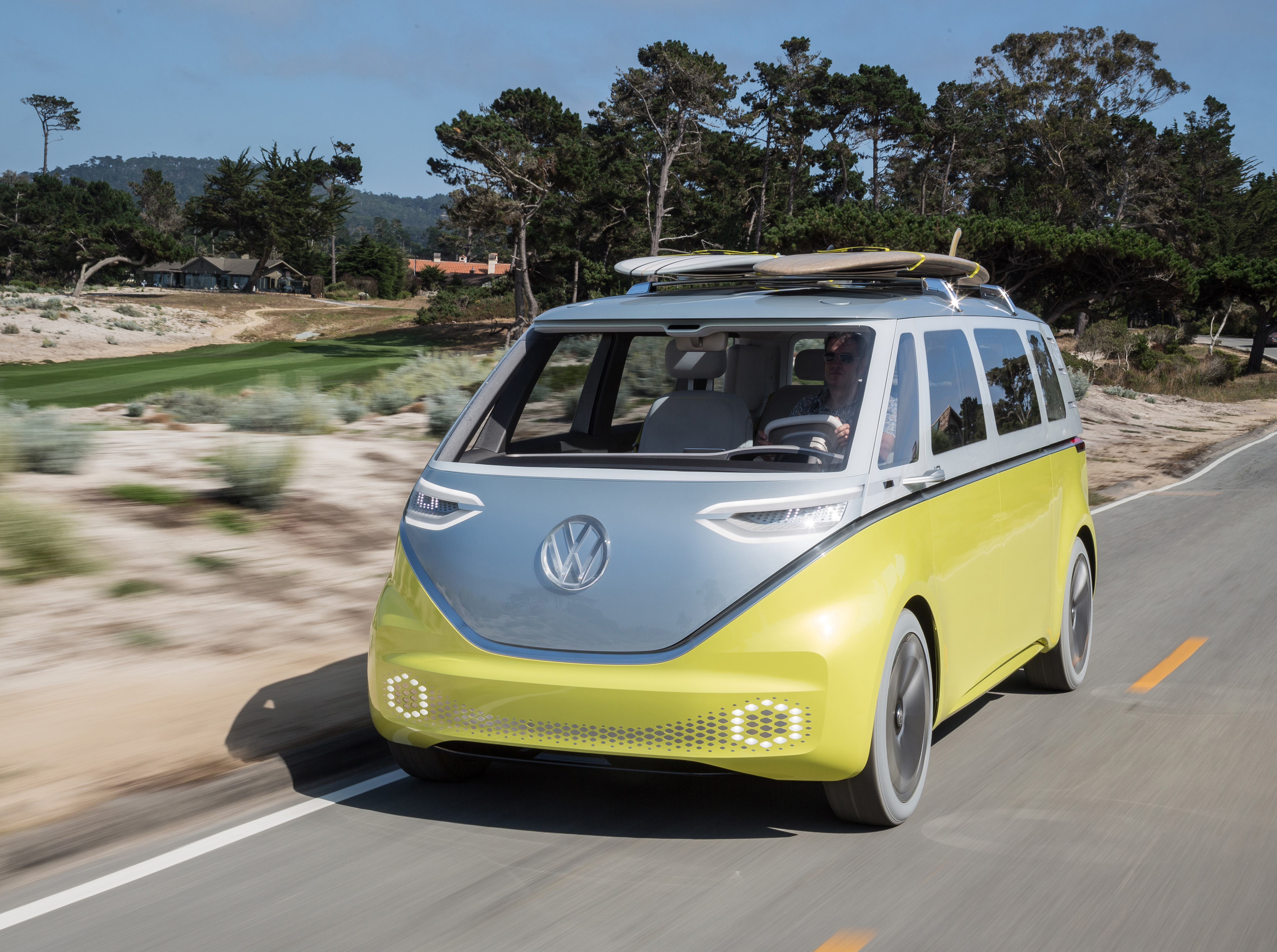 After teasing us with concept showings for months now, Volkswagen has finally confirmed that it will build a retail version of its I.D. Buzz all-electric miocrobus for the U.S. market.
The Buzz will hit U.S. dealerships sometime in 2022, the automaker said in an announcement from the Pebble Beach Concours d'Elegance.
[Estimated Reading Time: 1 minute, 15 seconds.]
VW hasn't provided any specifications for the production I.D. Buzz – a play on the word "Bus" and on the original Microbus' place in history as the iconic party van of the of the 1960's counterculture and the West Coast surfing scene.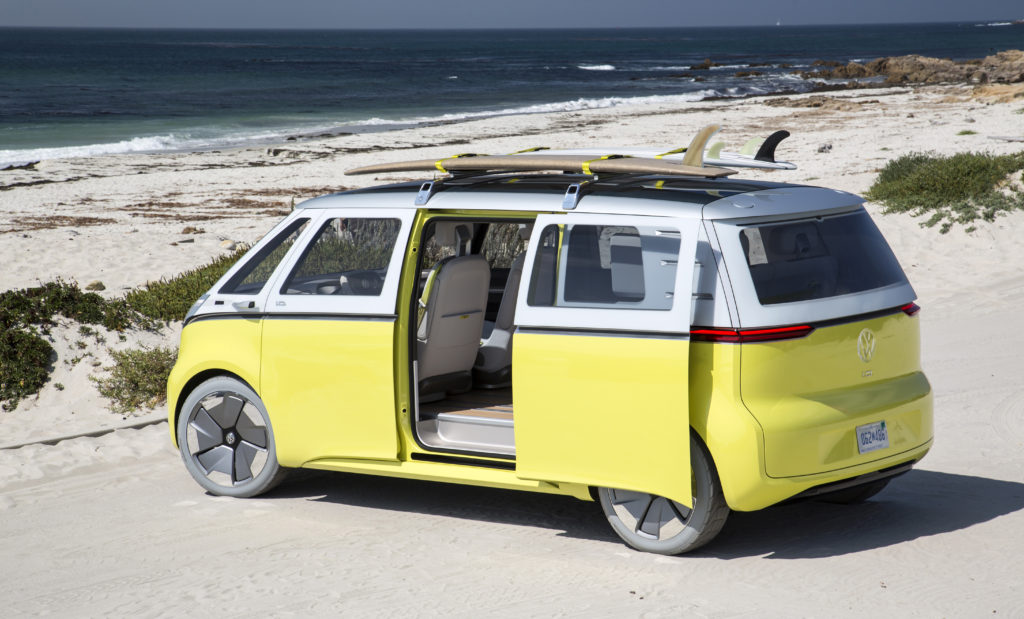 The design concept, show in at the 2017 Detroit auto show in January, was fitted with a 369-horsepower electric drive system and a battery pack that could provide juice for up to 270 miles of travel on a single charge.
Those numbers are likely to change for a production bus, but VW executives have said in the past they believe 250 miles is the minimum range new EV offerings should provide in order to allay consumers' range anxieties.
It's not even clear yet whether Volkswagen will hang onto "Buzz" or change the name to something more in line with nomenclature for its other models, like the all-electric eGolf.
What Volkswagen has said is that the production microbus will be aimed at the North American, European and Chinese markets, will be available in passenger and commercial versions, have an all-wheel drive option, and be equipped to provide up to Level 3 automated driving capability.
The Buzz will follow a compact I.D. sedan that isn't intended for the U.S.market, and a crossover – the I.D. Crozz – that, reportedly, is.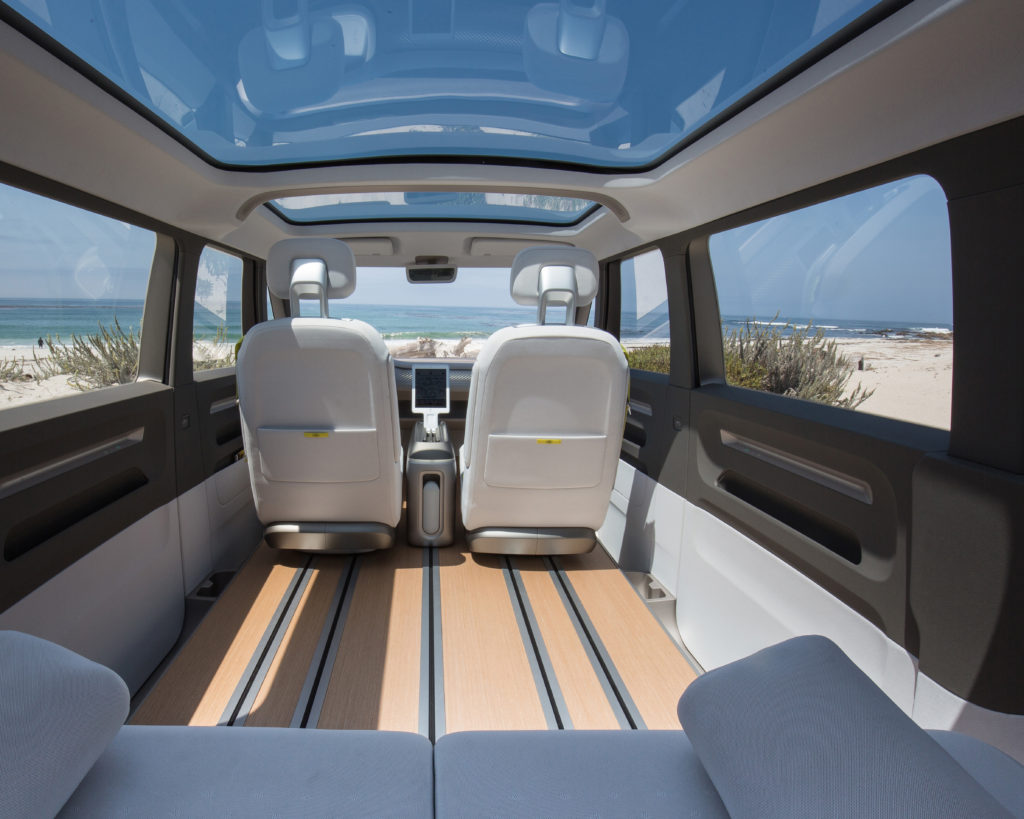 I.D., by the way, stands for Intelligent Design.  VW is using a new dedicated platform built around the battery pack for its next generation of electrified vehicles.
The automaker has turned to electrification to improve its fleet emissions and fuel economy after its disastrous diesel scandal – its attempt to massage its diesel engines into emissions compliance by fiddling with engine and fuel-system control software to cheat the emissions testing systems.