Volkswagen has been showing a number of concept electric vehicles using the "I.D." model nomenclature. They include a crossover called the ID Crozz, an updated microbus called the ID Buzz and a subcompact simply called the ID.
The automaker is hoping to recover from its disastrous diesel emissions scandal by jumping into the plug-in arena in a big way, although the first of the potential new crop of VW electrics won't hit market until the end of the decade.
[Estimated Reading Time: 1 minute.]
The first one to come to the U.S, according to an article in Autoblog Green – which cites anonymous sources at VW for the info -will be the the crossover ID Crozz – arriving sometime around late 2020 or early 2021.
And VW announced at the Pebble Beach Concours d'Elegance that the ID Buzz will follow with a 2022 production version for the U.S.market.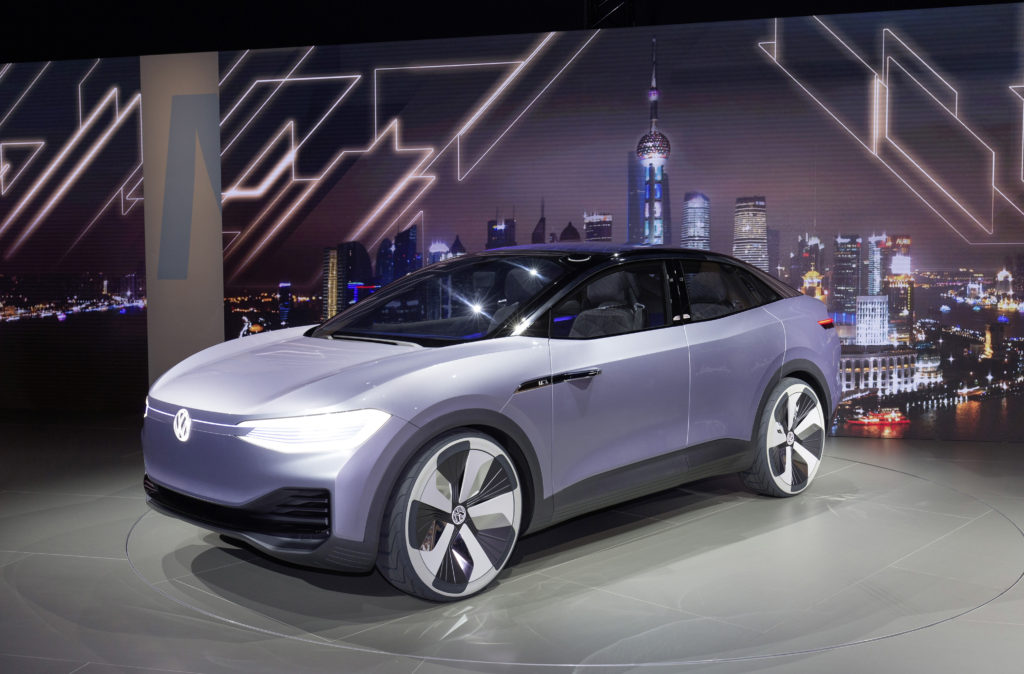 The Crozz was chosen for the sub-brand's U.S. debut because of Americans' love-affair with crossover vehicles, according to the article's sources.
In its promotional material for the concepts, VW has said that the ID   would have a single electric motor rated at 168 horsepower and would deliver up to 373 miles – on the European test cycle. That's a rating system that typically involves a lot more city driving than the U.S. tests and helps bring in much-higher range estimates.  You can usually lop a good 20 percent off the European figures when speculating about range for U.S. models.
For the ID Crozz, which gets dual electric motors and 302 horsepower and has more wind resistance than the plain 'ol ID, Volkswagen has estimated 311 miles on the European cycle. Figure 250 or so for the  U.S.
---
Updated 8/20/17 to include VW's announcement that  the I.D. Buzz will be produced for the U.S. market in 2022.