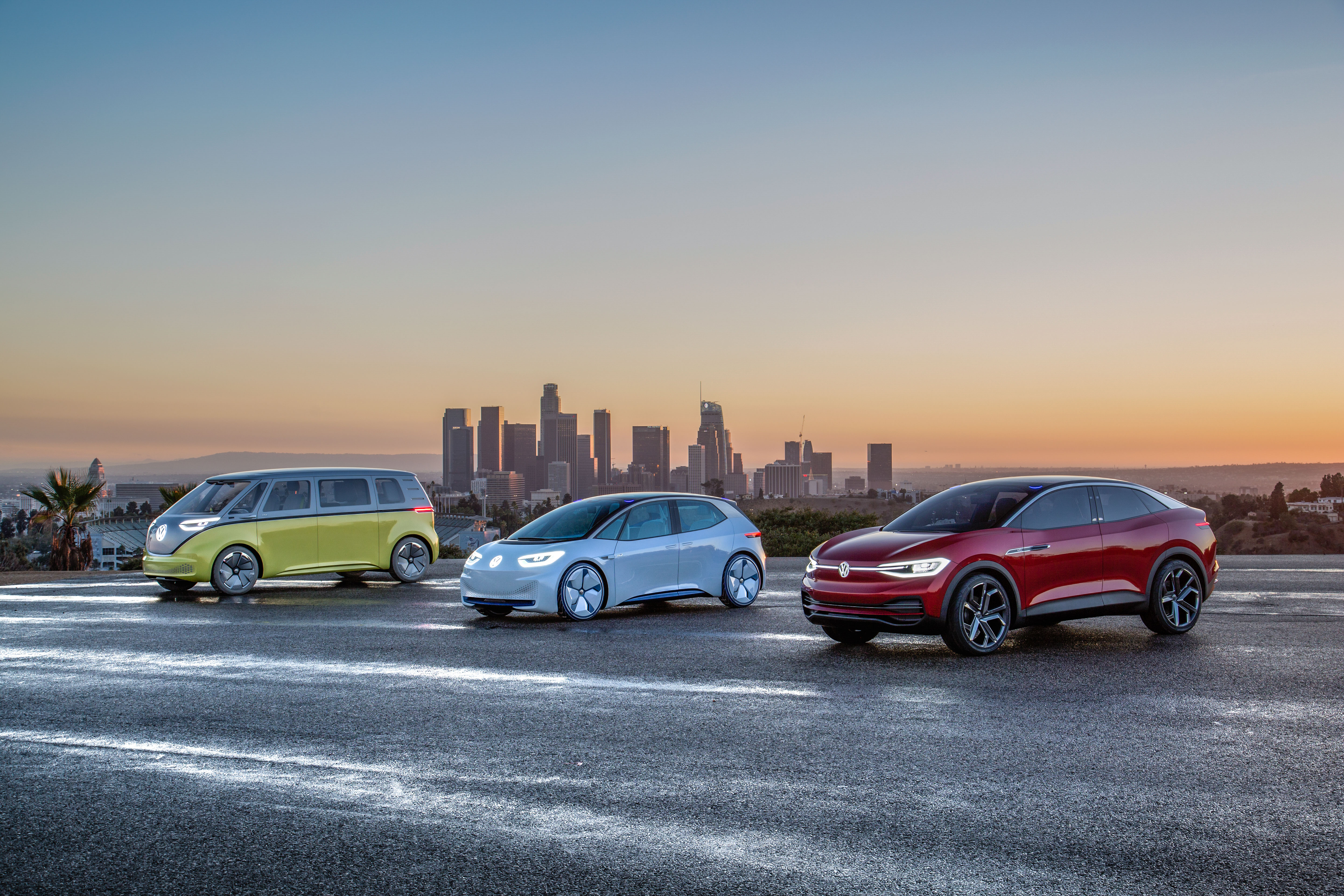 When the new line of VW EVs launches under the ID brand in 2020, Volkswagen expects to be able to offer batteries in each model lineup that can supply between 200 and 340 miles of range – depending on the model and individual buyer needs.
The company said it expects to start sales of the VW EVs line with ID hatchback and SUV models, with a combined sales target of 150,000 worldwide in that first year.
[Estimated Reading Time: 2 min.]
As other models are added, VW sees global sales volume for the ID line hitting a cool million a year in 2020.
So far, Volkswagen has shown four ID concepts, the ID hatchback, ID Crozz crossover, the ID Buzz – a modern take on the classic VW microbus – and the ID Vizzion sporty sedan.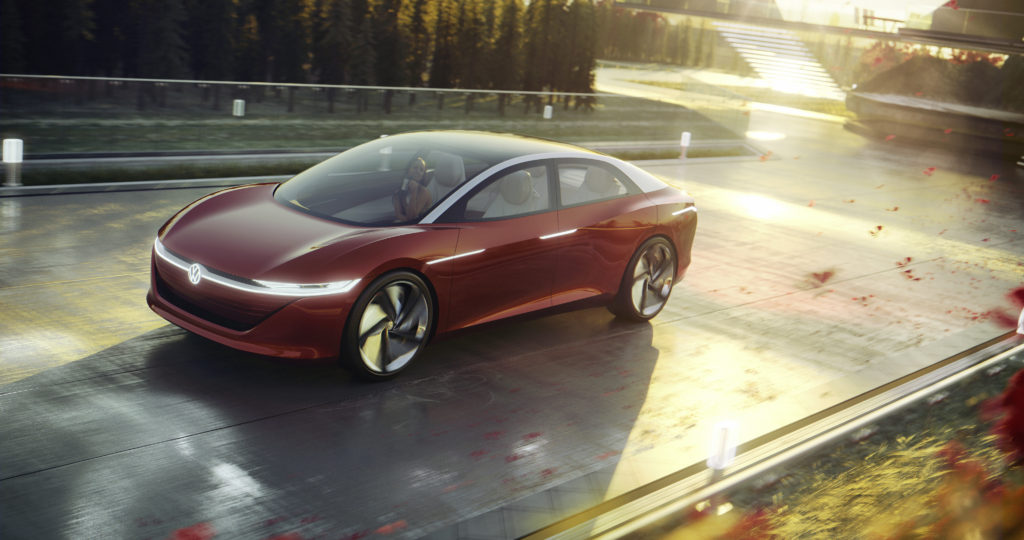 VW said last year that the Buzz would launch in 2022.
Whether production models will keep those names isn't clear yet, but VW has said that final designs are almost wrapped up and development of the vehicle technology is "virtually complete."
The VW EVS will use a new modular platform designed for electric vehicles – one that takes advantage of the electric powertrain and control layout to offer large interiors in smaller footprints than is possible with internal combustion vehicles.
VW's "modular electric matrix,"platform – MEB is the official short version – uses a skateboard" type architecture that packages the batteries in a flat array fitted beneath the vehicle floor and between the front and rear axles. It allows designers to push the wheels to the outer edges for short front and rear overhangs and maximum interior space.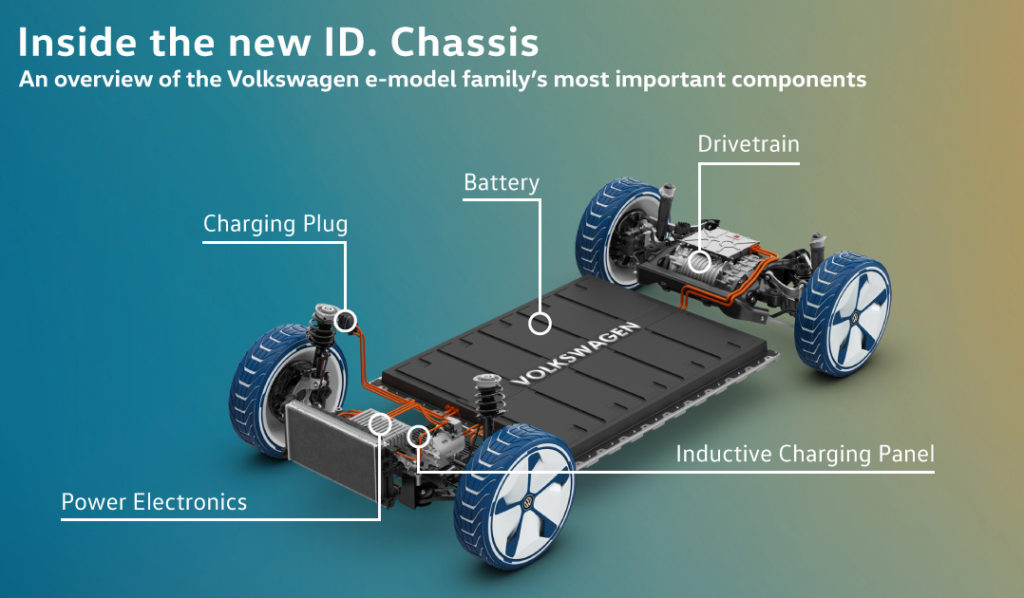 The VW EVs apparently will come in rear-wheel drive and all-wheel drive versions. The main electric motor, power electronics and single-speed transmission all integrated into the rear axle. Auxiliary powertrains – for all-wheel drive versions – will be on the front axle.
A new electronics system will consolidate the myriad control units used in today's vehicles. As VW develops improved controls and electronic features can they be updated remotely for the life of the vehicle, the company said.
VW says its battery pack design for the ID line is scalable. That means the each model might come with several range options to satisfy individual customer needs and price constraints.