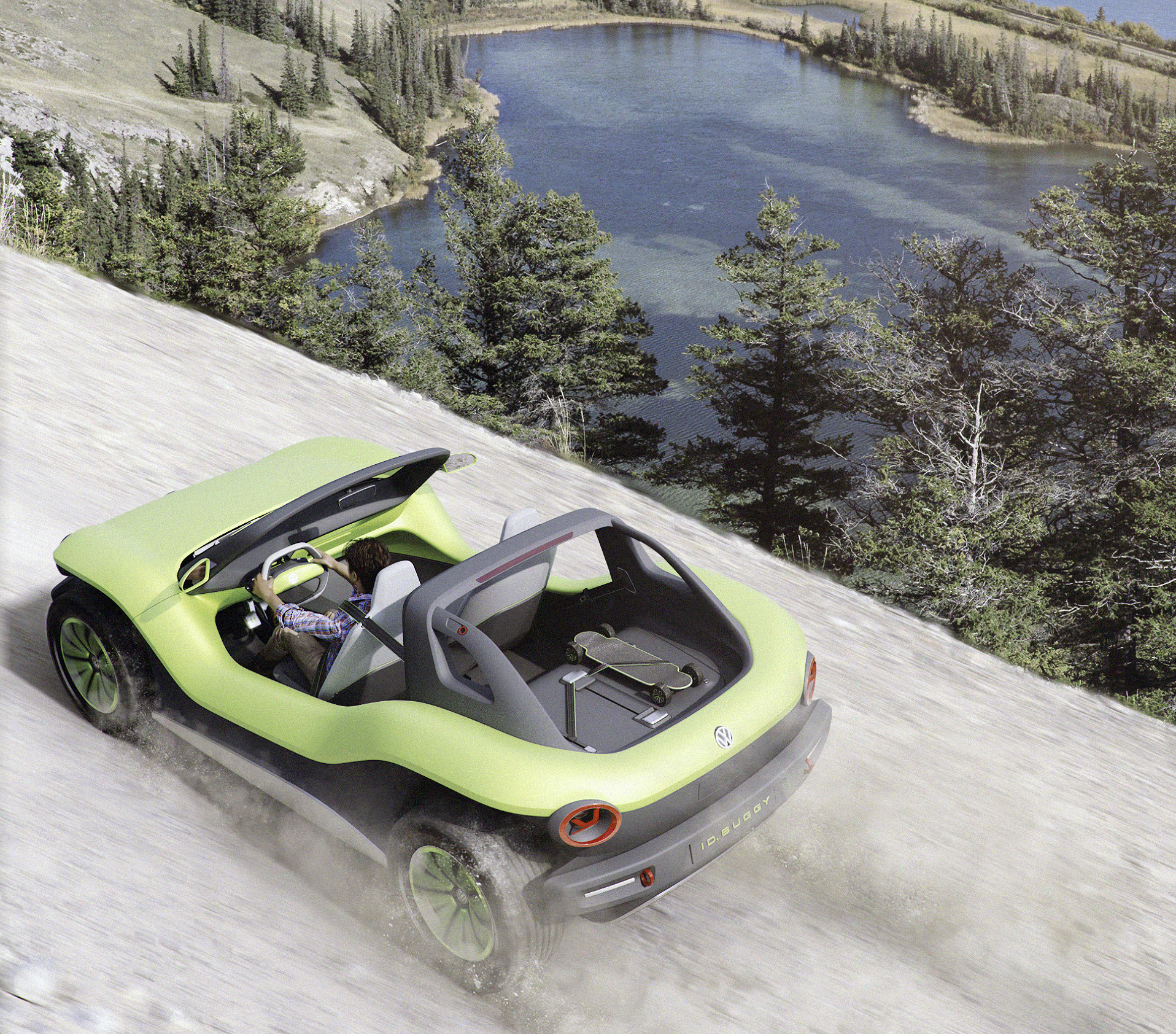 Volkswagen's electric dune buggy took its first public bow this week at the Geneva Auto Show.
The automaker still calls the open two seater – formal name "ID Buggy "- a concept. But it provided lots of specific data about power, range and layout.
ID, by the way, is VW's nameplate for its electrified vehicles.
The ID Buggy concept pays homage to the kit-built dune buggies of the 1960s – most of them built on chassis from stripped down VW Beetles.
It's got no roof, no doors, a waterproof interior and flared fenders that float above the tires instead of wrapping around them.
A color-coordinated tarp fits between the top of the windshield and the integrated roll bar to provide a sunshade or protection from light rain.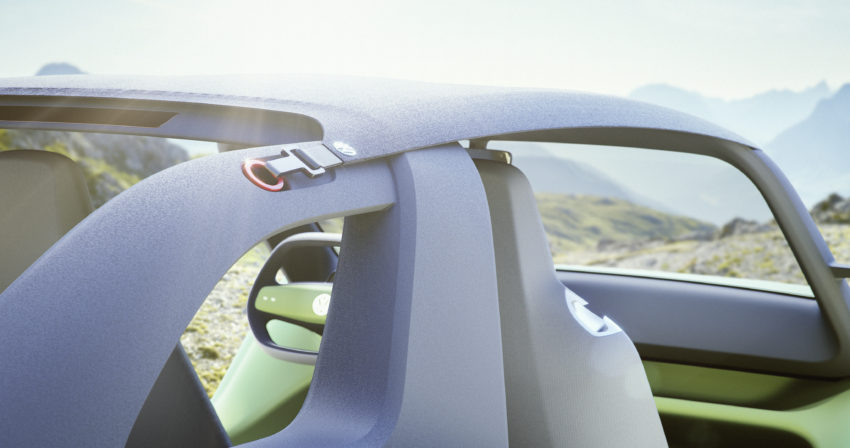 It rides on 18-inch all-terrain tires and sports aluminum skid plates front, rear and on both sides. Ground clearance is 9.4 inches, wheelbase is 104.3 inches and the buggy is 74.4 inches wide with total length an even 160 inches.
A 62-kWh lithium-ion battery pack would give it up to 155 miles of range on the Worldwide Harmonized Light Vehicle Test Procedure, or WLTP . That's a fuel efficiency and range rating system used in Europe but not the U.S., so despite its name it isn't really worldwide. A U.S. version of the ID Buggy would likely come it at 140-150 miles of range
The electric powertrain features a rear-mounted motor rated at 201 horsepower and 228 pound-feet of torque – output those '60s buggies could only hope for.
Top speed is electronically limited to 99 mph and VW's claimed 0-62 mpg acceleration time is 7.2 seconds.
VW said that the chassis layout is such that a smaller electric motor could be added to drive the front wheels, giving the ID Buggy electric all-wheel drive.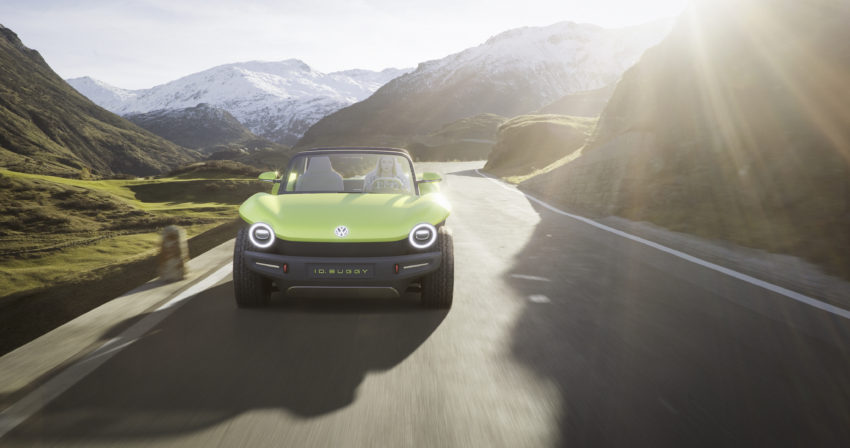 The concept's removable composite upper body is painted a matte bright green. The lower body is a textured dark blue-gray and the contrast makes the upper body appear to float atop the wheels.
VW says the removable body would open "a world of possibilities for third-party manufacturers, as the original Meyers Manx kit did for the first buggies."
All that, of course, is if VW decides to put the ID Buggy into production.
Gauging public reaction, and thus potential marketplace success, is why Volkswagen will be showing the electric buggy at auto shows this year.