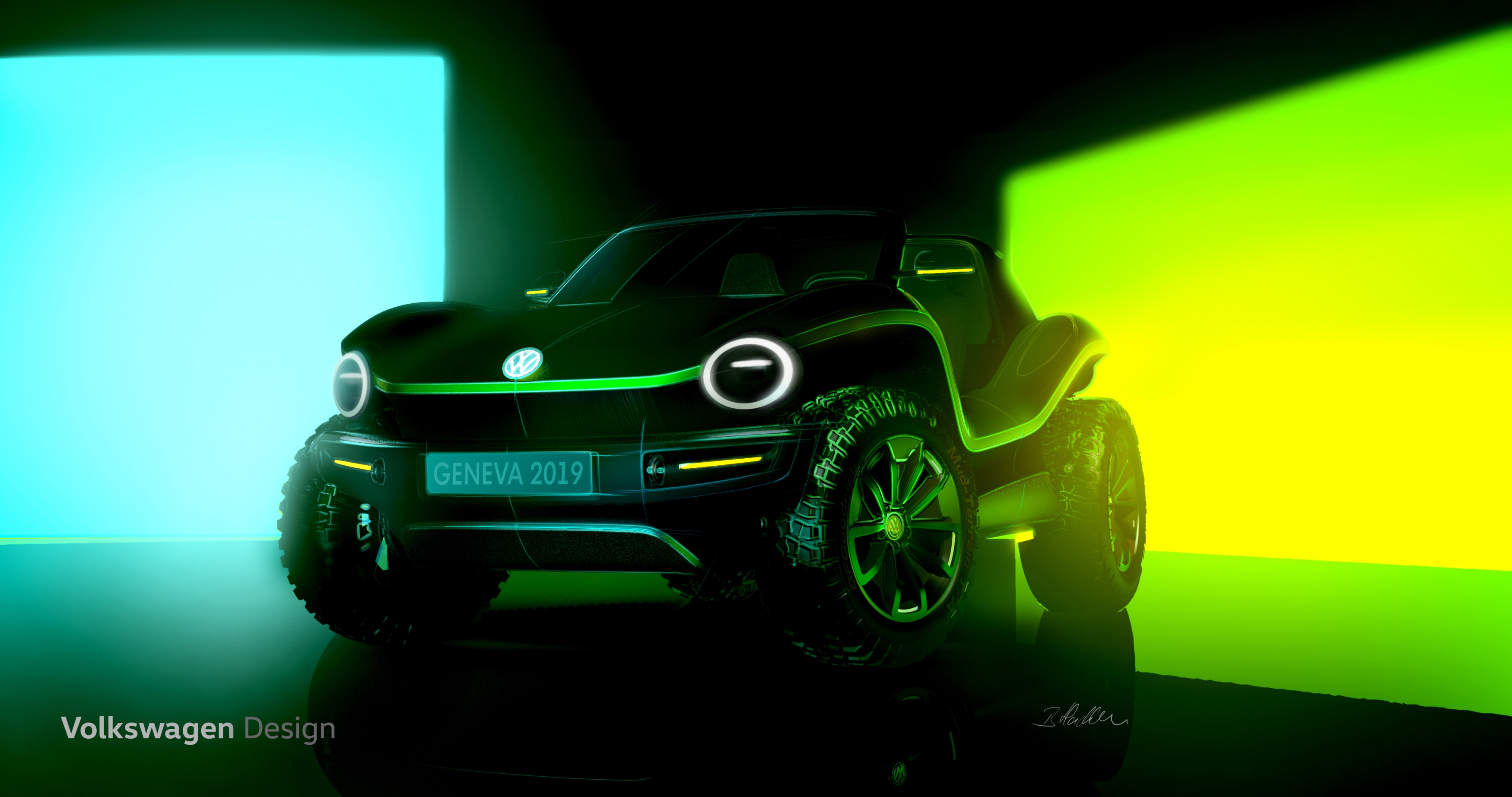 We started hearing late last year about a possible electric VW dune buggy for the automaker's new I.D. line of EVs.
Now it is getting closer to reality.
[Estimated Reading Time: 1 min., 30 sec.]
The company said it will show a concept electric VW dune buggy at the upcoming Geneva auto show in March .
It calls the concept the "first full electric version of a new dune buggy," making it pretty clear there are other versions coming until, most likely, there's a production version.
The VW dune buggy's styling appears to borrow heavily from the classic rear-engine Myers Manx.
That's the fender-flared, doorless and topless fiberglass kit body introduced in 1964 and still rolling around atop thousands of stripped-down VW bug chassis.
While Meyers and other dune buggy kit makers capitalized on the rear-engine VW bug for decades, Volkswagen didn't show a dune buggy concept of its own until 2011.
That was a gasoline engine concept called the Buggy UP, and it didn't go anywhere.
The latest buggy concept uses the powertrain VW developed for is new I.D. line of battery-electric vehicles. The first, the I.D. hatchback, launches as a production vehicle in Europe in late 2019.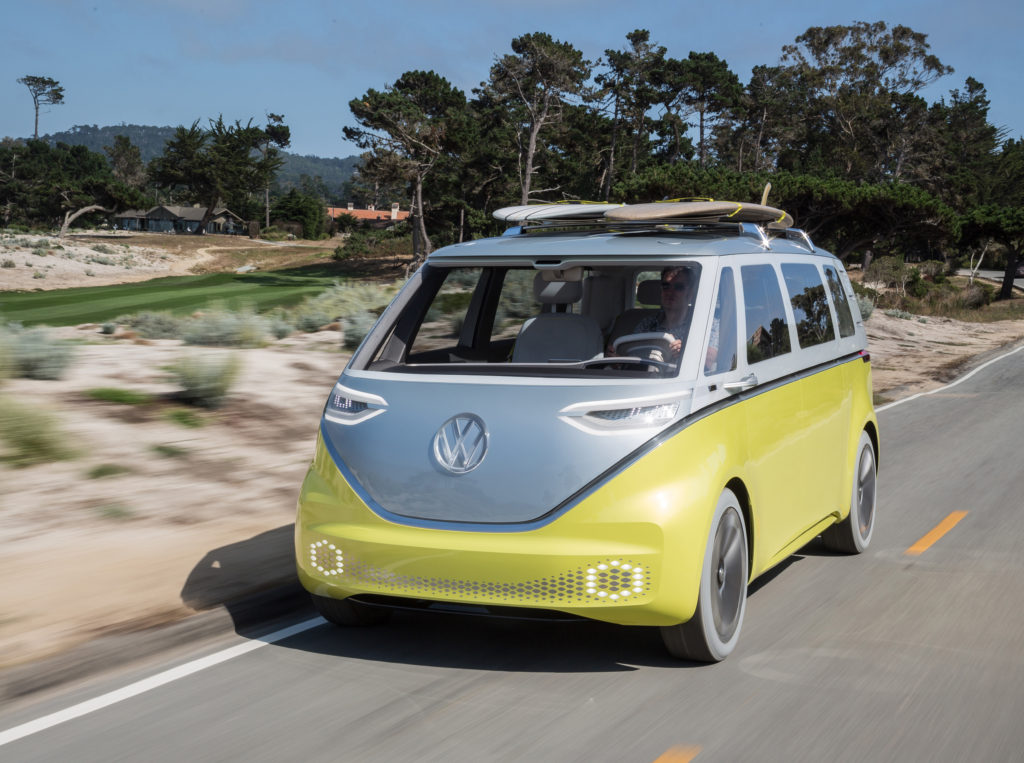 VW also has green-lighted the I.D. Buzz van – a modern all-electric version of the classic VW Microbus – and the I.D. Crozz crossover. The U.S. is likely to see the Crozz in 2020 and the Buzz by 2022. An I.D. Vizzion sedan may be in the works for 2012. The hatchback isn't slated for the U.S.
VW hasn't said it will produce a production electric dune buggy, but the company knows nostalgia sells – witness the decision to build the I.D. Buzz.
What better to park in your EV garage next to your modern take on a classic Microbus than a plug-in VW dune buggy?