Honda said it will launch a new dedicated hybrid model, made-in-the-U.S.A., in 2018, as part of a move to make electrified Honda models account for half of all the new vehicles it launches in the U.S. in the next two years.
[Estimated Reading Time: 1 minute, 20 seconds.]
One of those will be a hybrid member of Honda's light truck family (that'll either be a hybrid Honda SUV – the Pilot, perhaps? – or a hybrid version of the gasoline-fueled 2017 Ridgeline pickup, which just won North American Truck of the Year honors. The truck would use a version of Honda's powerful new two-motor hybrid powertrain.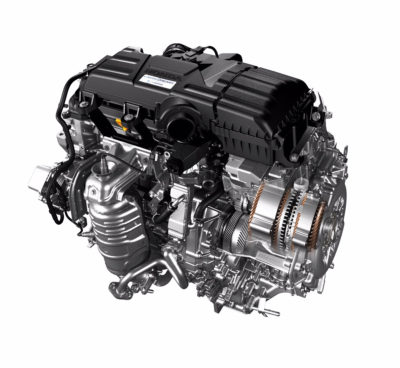 The automaker has said that it intends for two-thirds of all sales globally to come from electrified Honda models by 2030.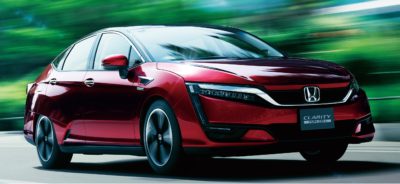 The announcement, made during the North American International Auto Show in Detroit,  follows Ford Motor Co.'s recent promise to bring 13 new hybrid, plug-in hybrid and all-electric models to the global market – most of them to be sold in North America – by 2021. Volkswagen also has made big electric promises, vowing to launch 30 electrified models globally by 2025, including the U.S. launch later this year of a next-generation eGolf with about 125 miles of range, up from 83 miles in the present model.
If you had started thinking the electrified car was fading away, best think again.
U.S. offerings of electrified Honda models for 2017 will include plug-in hybrid and battery-electric versions of the Clarity, which launched with a fuel-cell electric version late in 2016.  The company presently offers only two electrified models in the U.S.,  the Honda Accord Hybrid and the Clarity Fuel Cell.
Despite downward pressure on sales of hybrid and all-electric vehicles in the U.S.these days from low gas prices and some political antipathy toward alternative fuels, "in the long term, electrified vehicles are key to the future of carbon-free mobility," said Takahiro Hachigo, Honda  Motor Co. president  and CEO.
_______________
(Article updated 1/10/17 to include Volkswagen information.)