NOTE:  Congress has approved and the president has signed into law an income tax  bill that retains the present federal tax credit for plug-in vehicles.
The federal tax credit for plug-in vehicles, popularly known as the EV tax credit, would be eliminated almost immediately if  federal income tax revisions proposed by the Republicans in the House of Representatives are approved without change.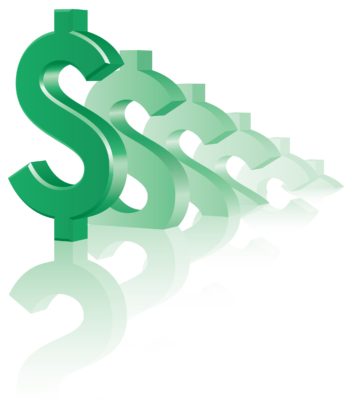 The credit, worth up to $7,500 to purchasers and lessees of battery-electric and plug-in hybrid vehicles, was enacted under President George W. Bush, a Republican, and went into effect in 2010 under President Barack Obama, a Democrat. It would end on Dec. 31 under the GOP proposal.
[Estimated Reading Time: 3 minutes.]
The credit  is  intended to help promote electric vehicle sales by offsetting some or all of the price premium generally attributed to the high cost of plug-in vehicle batteries. The credit applies in the year in which a vehicle is purchased and can only be used to reduce the purchaser's federal income tax bill up to the $7,500 maximum. There are no cash payments to those whose tax bills are less than the credit.
ZEV Mandates Remain
Repeal of the federal tax credit would not eliminate any state or local incentive programs, nor would it affect state requirements – such as California's zero emission vehicle, or ZEV, mandate – that automakers make plug-in vehicles available for sale or face fines and potential loss of the right to sell their other cars and trucks within the state.
ZEV mandates have been adopted by 11 states, representing nearly 33 percent of the new-car market – making the requirement difficult for automakers to ignore even in the absence of a federal tax credit.
The EV tax credit isn't the only environmental credit under fire in the GOP budget proposal. The House bill calls for elimination of a planned hike in the production tax credit for solar, wind, geothermal, fuel cell, and other clean energy projects. It also calls for phasing out various residential energy-efficient project credits as well as credit for producing oil and gas from marginal wells.
The proposal comes as many major automakers are ramping up their plug-in vehicle plans. The mainstream auto industry is being pushed by the apparent public acceptance of Tesla's Model 3 – which has logged 400,000 non-binding advance reservations – as well as by government calls for increased EV sales in China, France, Britain, India and other European and Asian markets.
The auto industry is global and U.S.-based automakers cannot remain competitive overseas if they do not continue developing electrified vehicle technologies and building plug-in vehicles – for sale in foreign markets if not at home.
EV Tax Credit Already Dimming for Some
Ironically, increased sales of plug-in vehicles would lead to faster phasing out of the tax credit under the present program.
The rules call for the credit to be phased out over four quarters after an automaker sells 200,000 qualified plug-in vehicles.  General Motors and Tesla already are approaching the 200,000 mark and are expected to begin the phase-out next year, with elimination of federal credits for their plug-in models coming sometime in late 2019. Nissan is close behind.
Hobbling Competition
The GOP proposal brought quick response from automakers and environmentalists.
The Alliance of Automobile Manufacturers, a trade group representing a dozen major automakers representing 70 percent of all U.S passenger vehicle sales, said eliminating the EV tax credit could hurt electric vehicle sales.
General Motors, a member of the Alliance, issued a much stronger statement, calling the federal tax credit "an important customer benefit that can help accelerate the acceptance of electric vehicles." GM said it  will work with Congress to explore ways to maintain this incentive."
The head of the clean vehicles program for the National Resources Defense Council said repealing the EV tax credit would put U.S. companies involved in clean vehicle technology at a disadvantage to foreign competition and "cede U.S. leadership in clean vehicles."
By slowing or stalling sales of highly efficient electrified vehicles, the repeal also would increased demand for gasoline and the oil from which it is made, and would indirectly lead to greater air pollution if internal combustion vehicles replaced battery-electric models, said Luke Tonachel, clean vehicles director for the environmental group.