Honda Motor Co. has set the starting price of the new Clarity PHEV, or plug-in hybrid  vehicle, at $34,290 in standard trim, $37,490 in the upscale Touring trim.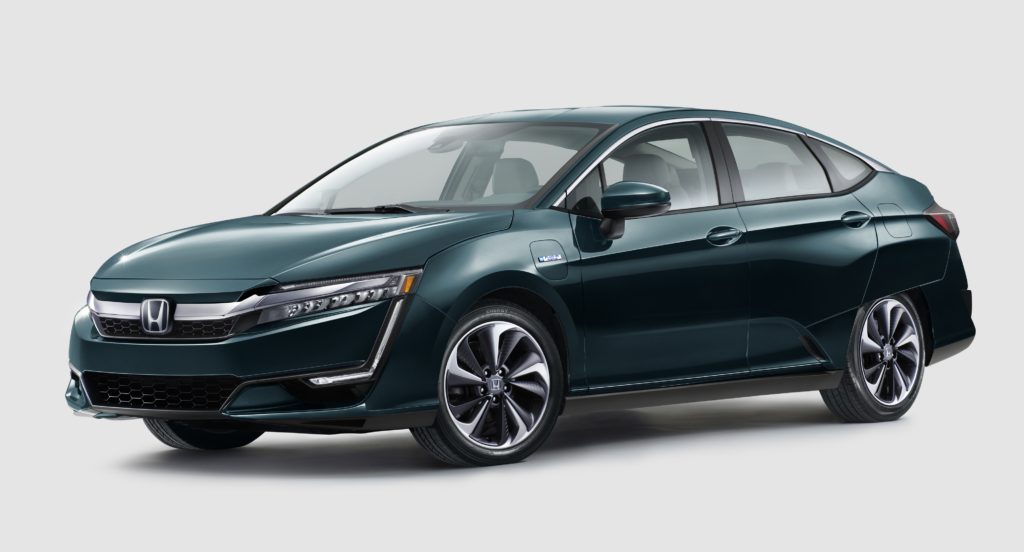 Because of its relatively large battery, the midsize, 5-seat Clarity PHEV sedan will be eligible for the full $7,500 federal income tax credit – for a month at least as continuation of the credit after Dec. 31 is under threat in the proposed federal tax code redo being pushed by Congressional Republicans.
The Clarity plug-in recently was rated by the EPA at up to 47 miles of all-electric range before its gas engine kicks in.
Gasoline-only fuel efficiency is rated at 44 mpg in the city, 40 mpg highway and 42 mpg combined. Honda says the Clarity PHEV will travel up to 340 miles on a charged battery and a tank of gas.
The plug-in hybrid joins the all-electric Clarity EV and the hydrogen fuel-cell electric Clarity FCEV  in Honda's first family of alternative-fuel vehicles. It is the only one that will be sold in all 50 states.
The Clarity PHEV features a 17 kilowatt-hour lithium-ion battery pack and a 181-horsepower, four-cylinder gas engine. With both the gas engine and Honda's dual-motor electric drive system working together, system output is rated at 212 horsepower.