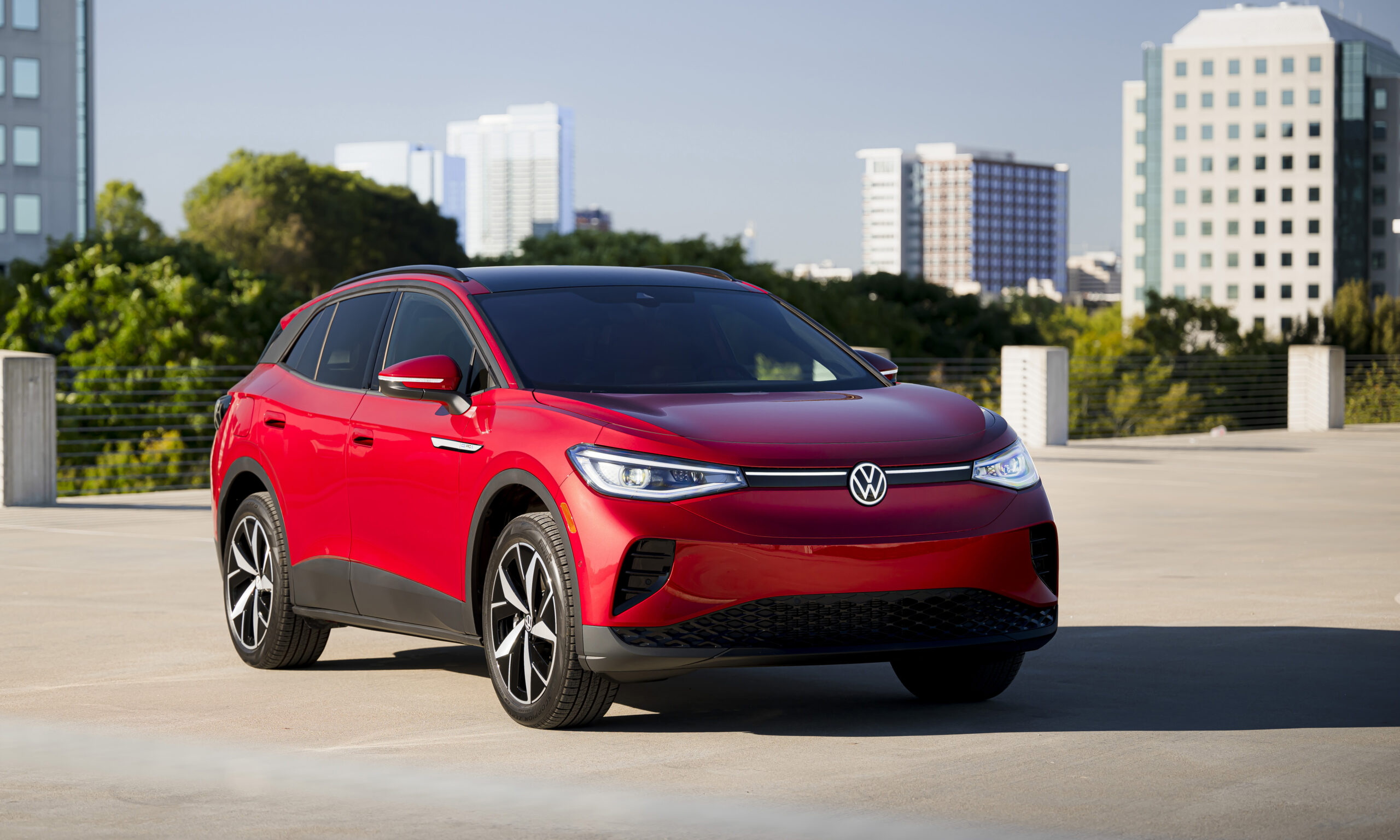 Buyers of Volkswagen's ID.4 compact electric crossover can now get the full federal income tax credit of up to $7,500 for the 2023 model year all-electric crossover.
The IRA added U.S.-built 2023 model year versions of all ID.4 trims, in all-wheel and front-wheel drive configurations, to the list under under new eligibility rules that require North American production and tightly regulate the source of various battery minerals and other components.
VW shifted production of North American versions of the ID.4 to its plant in Tennessee for the '23 model year.
According to the new IRS listing, all 2023 model year versions of the electric crossover sold in the U.S. – small and large battery, all-wheel drive and front-wheel drive – are eligible for the buyer tax credit unless their MSRP exceeds $80,000. Buyers also must meet certain income requirements.
Leased models are considered commercial vehicles and thus are not subject to North American assembly rule or the MSRP and buyer income caps.
The 2023 ID.4 is available in two battery sizes and two powertrains. The starting MSRP – before incentives – of the ID.4 Standard mode with 62kWh battery and an EPA-estimated range of 209 miles is of $38,995.
The incentive cuts the actual cost of acquisition to $31,245 before VW's standard $1,295 destination charge and other fees, taxes and dealer-added options, making it one of the least expensive electric vehicles in the market.
For tax credit purposes, the MSRP is the base retail price of the vehicle including the price of optional equipment that's physically attached to the vehicle when it is delivered to the dealer. Those are often called port-added options. Destination charges, taxes, fees and optional items added by the dealer are not included.
The ID.4 Pro rear-drive lineup starts at $43,995 before destination and other fees. Rear-drive models use an 82 kWh battery and has an EPA-estimated range of up to 275 miles. A single 201-horsepower electric motor powers the rear wheels.
ID.4 AWD Pro all-wheel drive models start at $47,795 before destination and other charges. They add a motor to the front axle to drive the front wheels as needed and bump peak output to 295 horsepower. The AWD versions have an EPA-estimated range of up to 255 miles.