Ford has reopened ordering for the all-electric Mustang Mach-E – and has lowered the price on most models for the second time this year – after a shut-down to accommodate a plant upgrade designed to increase second-half production of the fast-selling EV.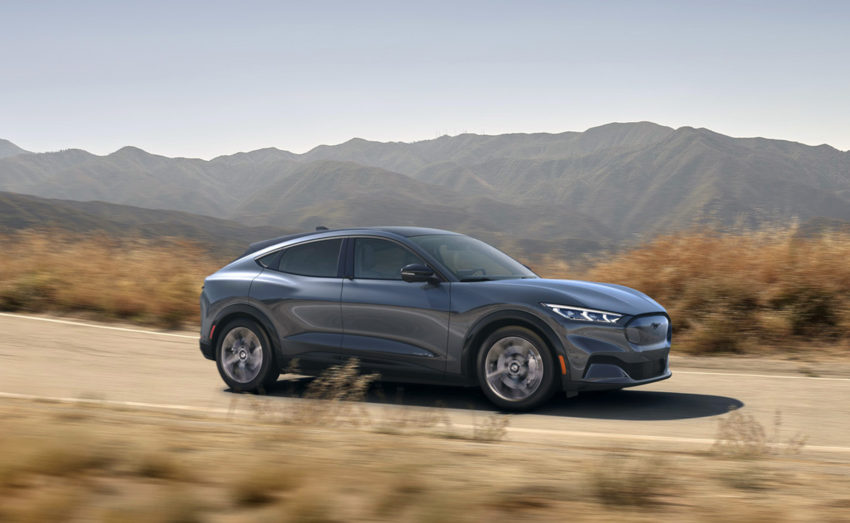 The price drop, which ranges from $1,000 on the California Route 1 extended range model to $4,000 on the Premium standard range and GT extended range trims, follows cuts of $900 to $5,900 in February.
That means the least-expensive Mach-E, the Select rear-wheel drive with standard-range battery, now starts at $43,295 including destination. That's down from $46,895 at the beginning of the year. The most expensive, the all-wheel drive GT extended range, now starts at $61,295, versus $69,895 at the start of 2023.
Ford's cuts are aimed at keeping Mach-E sales volume high as rival EV maker Tesla slashes prices on its most popular models – five times so far this year.
In addition to the new pricing, the electric Mustang is eligible for up to $3,750 in federal clean vehicle tax credits for purchasers.
More Power and Miles, Too
Ford said that in addition to the price cuts, it has changed the battery chemistry for is standard range models, giving the all-wheel drive versions an additional 45 horsepower and improving range – slightly – for both rear- and all-wheel drive versions.
The rear-drive standard range models with the new lithium-iron-phosphate chemistry get a 3-mile boost to 250 miles, while the all-whel drive standard range Mach-e trims get a 2- mile bump to 226 miles.
The new battery chemistry also boosts charging capabilities for standard range models, which will be able to charge to 100% more frequently with 120- or 240-volt home charging or, when on the road, to charge to 80% capacity from from 10% in 33 minutes on mot DC fast-charge equipment, 5 minutes faster than previous standard range models.
New Mach-E Pricing
($1,300 destination charge included)
| | | | |
| --- | --- | --- | --- |
| Mach-E Trim | Old MSRP | New MSRP | Change |
| Select rear-drive standard range | $47,295 | $44,295 | -$3,000 |
| Select all-wheel drive standard range | $50,225 | $47,225 | -$3,000 |
| Premium rear-drive standard range | $52,225 | $48,225 | -$4,000 |
| Premium all-wheel drive standard range | $55,225 | $51,225 | -$4,000 |
| California Route 1 rear-drive extended range | $59,225 | $58,225 | -$1,000 |
| GT all-wheel drive extended range | $65,225 | $61,225 | -$4,000 |
| Other | | | |
| GT Performance package | $6,000 | $5,000 | -$1,000 |
| Blue Cruise (3-year plan) | $1,900 | $2,100 | +$200 |