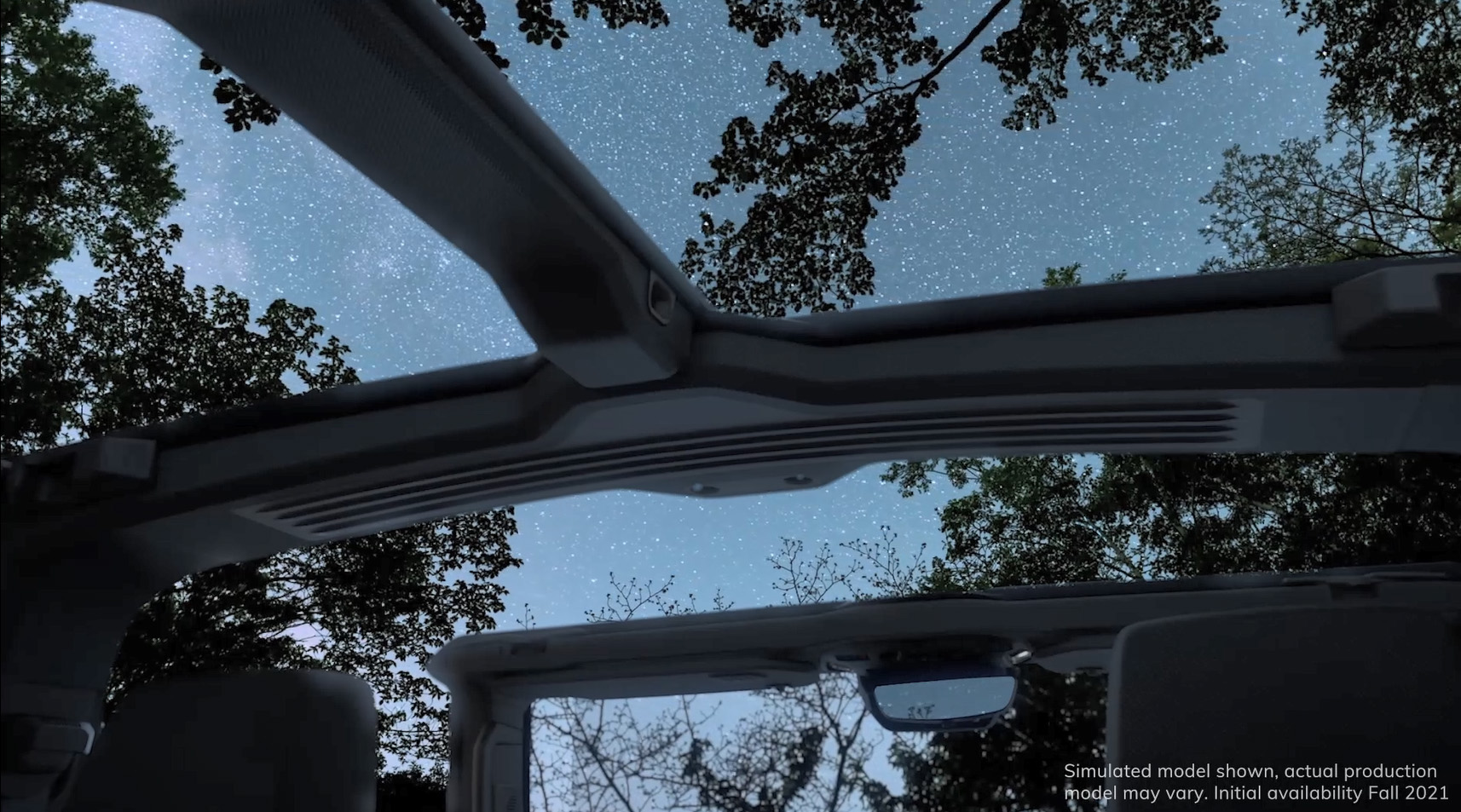 The upcoming GMC Hummer EV will have a lot of features; one it apparently won't have is a fixed roof.
General Motors has released teaser art showing a brilliant starlit sky as seen through the open roof and around the roof support pillars of an all-electric Hummer.
The pickup truck version will have removable roof panels- "to provide a unique open-air experience," according to GM.
The concept art shows what appear to be three separate openings – a single one spanning the width of the front seating area and two for the rear seats, split by a center support beam. GM, however, says there will be four removable panels – so the front compartment apparently has a removable center bar that helps support two panels.
No word on where the panels will stow and whether they will be opaque, blocking out the overhead view when installed, or glass, to preserve it. GM also hasn't said whether the SUV version of the Hummer EV will have the removable panels as well.
The GMC Hummer EV also will offer up to 1,000 horsepower and 11, 500 lb.-ft. of torque – depending on motor and battery selections. The Hummer EV is expected to be available in single, dual or triple electric motor configurations; single for a rear-wheel drive version and doubles and triples for all-wheel drive variants.
The EV, which will be sold through the GMC truck channel, is expected to be available in the Fall of 2021 with a starting price somewhere in the $70,000s.
It likely will compete with conventional big SUVs and as well as with electric SUV and pickup offerings from developers such as Rivian and Bollinger.
In fact, long before GM announced it would build an electric Hummer, Bollinger – a small startup based just outside of Detroit – was showing its all-electric SUV with removable glass roof panels.
Coincidence? Perhaps – after all, removable "T-top" roof panels are nothing new. They were patented in 1951 and first used on a production car with the 1968 Corvette coupe.