To be built in Ohio
First Fuel Cell EV with Grid Recharged Battery
Will be Based on 2023 CR-V
Availability Will be Limited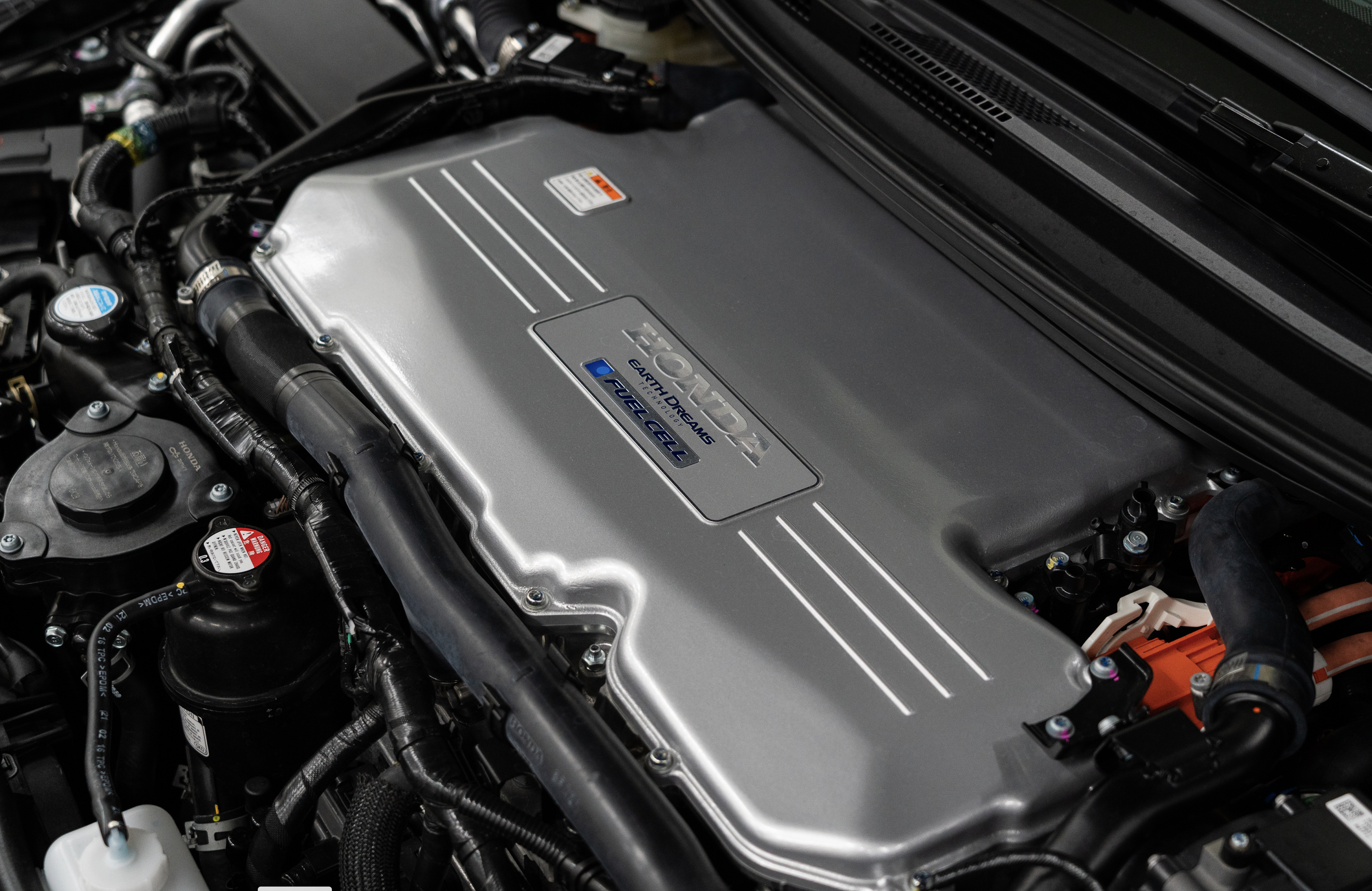 Honda, like Toyota and Hyundai, has invested heavily in development of fuel- cell electric powertrains and, like Toyota, hasn't been a big fan of battery-electric vehicles. Now the automaker plans to combine the two with a Honda plug-in fuel cell electric SUV.
We'll call it an FCEV-P, or fuel cell electric vehicle with a plug – so its battery can be recharged from the grid.
The new model will be based on the just-redesigned CR-V and it may help Honda burnish its green credentials – dulled with the demise of its Clarity line of battery-electric, fuel cell electric and plug-in hybrid sedans. But availability is likely to be limited. Barring a flurry of new hydrogen fuel station construction, California and Hawaii's Oahu Island are the only places in the U.S. with retail hydrogen fuel stations. There also are several in Canada.
Fuel cell vehicles typically offer more range and much faster refueling than do purely battery-electric vehicles, But hydrogen fuel is hard to find and isn't as energy efficient as grid electricity. Adding a plug-in or grid-rechargeable battery could help overcome the fuel availability issue and increase the vehicle's overall efficiency.
Honda said that new CR-V fuel cell model will be built at its Performance Manufacturing Center in Marysville, Ohio. The facility was designed for small-batch, hand-assembly and since opening in 2016 has produced the Acura NSX and various Acura PMC models and Honda racing cars.
"As we accelerate our plan to produce Honda battery EVs in the United States, we also will begin low volume production of fuel cell electric vehicles there to further explore their great potential as part of a sustainable transportation future," Gary Robinson, vice president of Auto Planning & Strategy for American Honda Motor Co., said in a statement accompanying the CR-V fuel cell announcement.
Honda, which also plans to launch a battery-electric SUV – the Prologue – in the U.S. in 2024, has said it intends to offer only battery-electric and fuel-cell electric vehicles in its global lineup by 2040.
Like most other overseas auto makers, it has lost eligibility for federal clean vehicle tax incentives under new rules requiring eligible vehicles to be assembled in North America and, starting in 2023, to meet gradually escalating requirements for battery materials to be sourced in the U.S. or a handful of countries with which the U.S. has free trade agreements.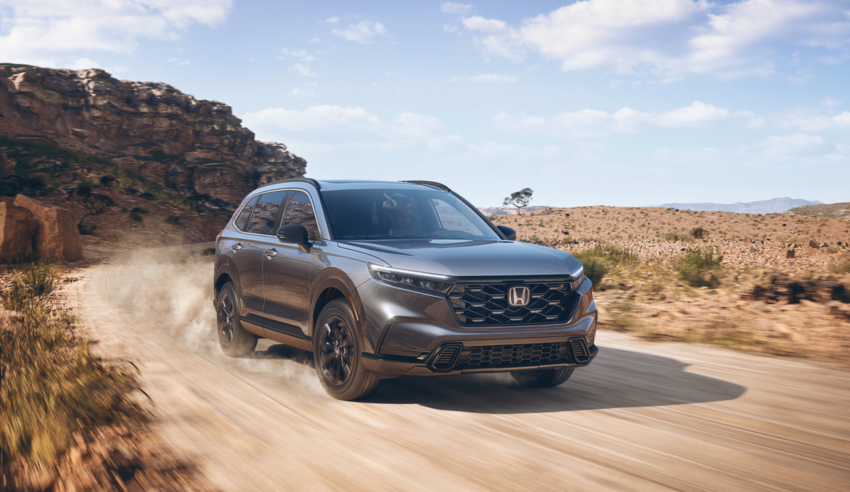 Building the fuel cell CR-V in Ohio – if the battery sourcing requirements also are met – would make it eligible for $7,500 in federal tax credits that would help offset what it likely to be a premium price.
Other than to say it will have a plug-in feature, Honda hasn't provided specifications for the new model, saying it will release information closer to the start of production in 2024.
Adding grid recharging likely means that the new fuel cell CR-V will have a larger battery than the other FCEVs in the market- Toyota's Mirai sedan and Hyundai's Nexo SUV – in order to provide meaningful battery-only range and drive-ability.
Honda's brief description of the feature said it is intended to allow owners to "charge the onboard battery to deliver EV driving around town with the flexibility of fast hydrogen refueling for longer trips."
Fuel cell vehicles such as the Nexo and Mirai produce the electricity that powers their motors by pumping pressurized hydrogen gas through a fuel cell stack that extracts electrons from the hydrogen. Most of the electricity produced is sent directly to the vehicles' motors, with some stored in small batteries for "on-demand" use to boost available power if the fuel cell isn't producing enough – when accelerating to pass, for instance.
A "plug-in" fuel cell system would need a much larger battery to provide usable power for in-town driving without drawing on the vehicle's hydrogen supply.
A big stumbling block for fuel cell vehicles has been the lack of hydrogen fueling infrastructure to support them. California has 47 retail stations, 20 in the Bay Area and 27 in Southern California but nothing in between; Hawaii has one, in Honolulu, and Canada has two in the east, one each in Quebec and Montreal, and four in the west, three in the metropolitan Vancouver area and one in Victoria, on Vancouver Island.
California FCEV drivers often complain that the stations aren't reliable, often running out of fuel or breaking down. Honda apparently hopes that its new FCEV-P's plug-in capability will help overcome that issue.