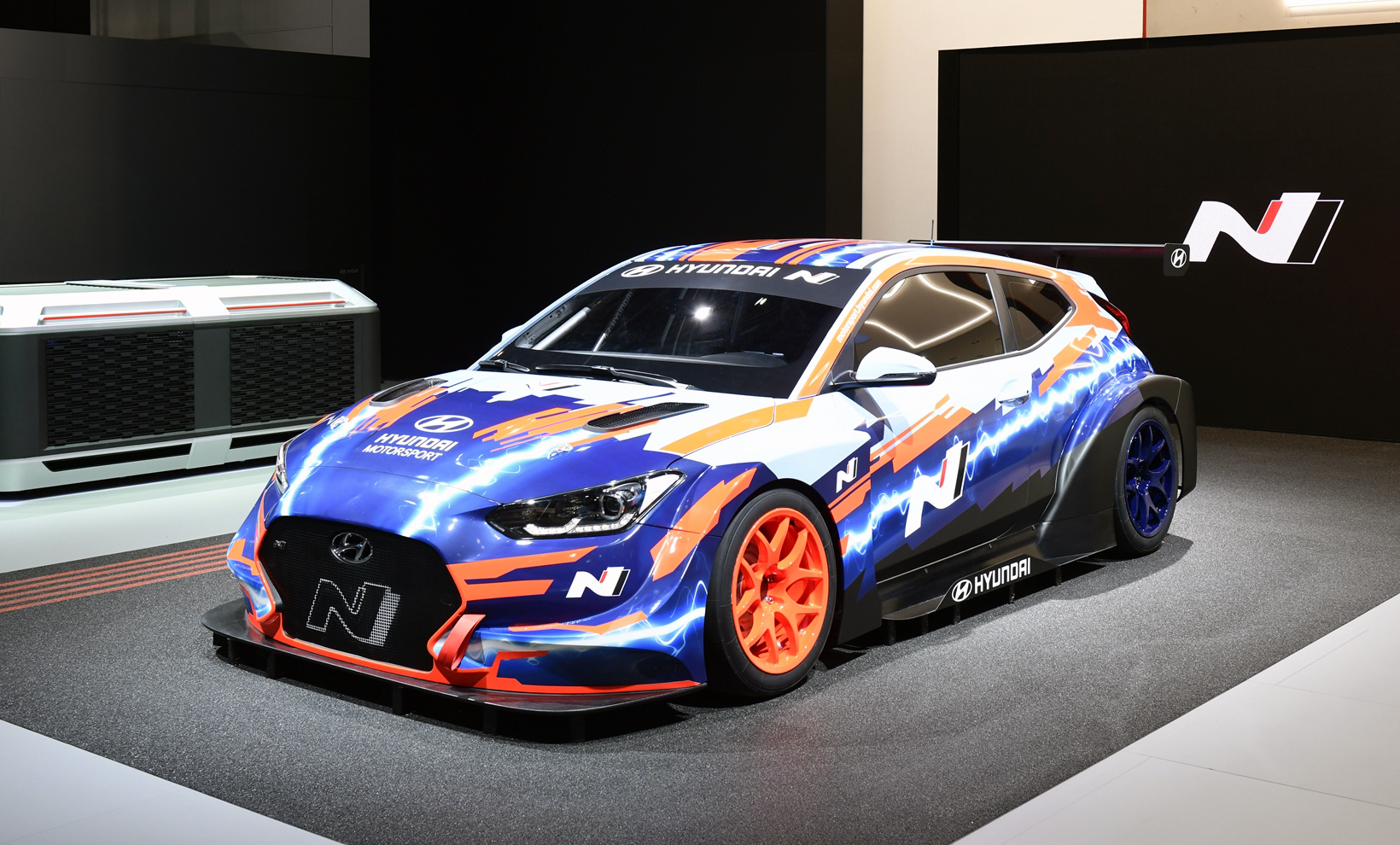 Hyundai's new electric race car, the Veloster N ETCR, is the highly modified touring coupe we thought it might be.
[Estimated Reading Time: 1 min.]
The company pulled the covers off of its first battery-powered racer at the Frankfurt auto show this week and said it will build two of them to run on the upcoming electric touring car racing circuit. The ETCR series is scheduled launch in 2020.
The mid-motor, rear-wheel rive racer is built off the company's Veloster sporty hatchback coupe platform. It was designed, engineered and built at Hyundai Motorsport headquarters in Alzenau, Germany.
The decision to go rear-wheel drive was dictated by the racing series' rules.
While things developed for the track often end up on the production line, there's no word on whether Hyundai is considering a consumer version of an electric Veloster, with or without RWD.
The South Korean automaker's motorsport division was started in 2012 and has developed internal combustion cars for both rally and touring car competition.
The Veloster N ETCR is an electrified version of the 350-horsepower, front-wheel drive, gasoline-powered Veloster N TCR that competes in the touring car racing series for conventionally powered cars. Hyundai introduced the Veloster N TCR at the Detroit auto show in January ("N" is Hyundai's designation for its performance cars).
The automaker hasn't released any specifications for the electric version.
In taking the wraps off the plug-in Veloster N ETCR , Hyundai said cars with electric motors introduce "an exciting new era for Hyundai Motorsport, which will see electric racing become one of the pillars of the company."