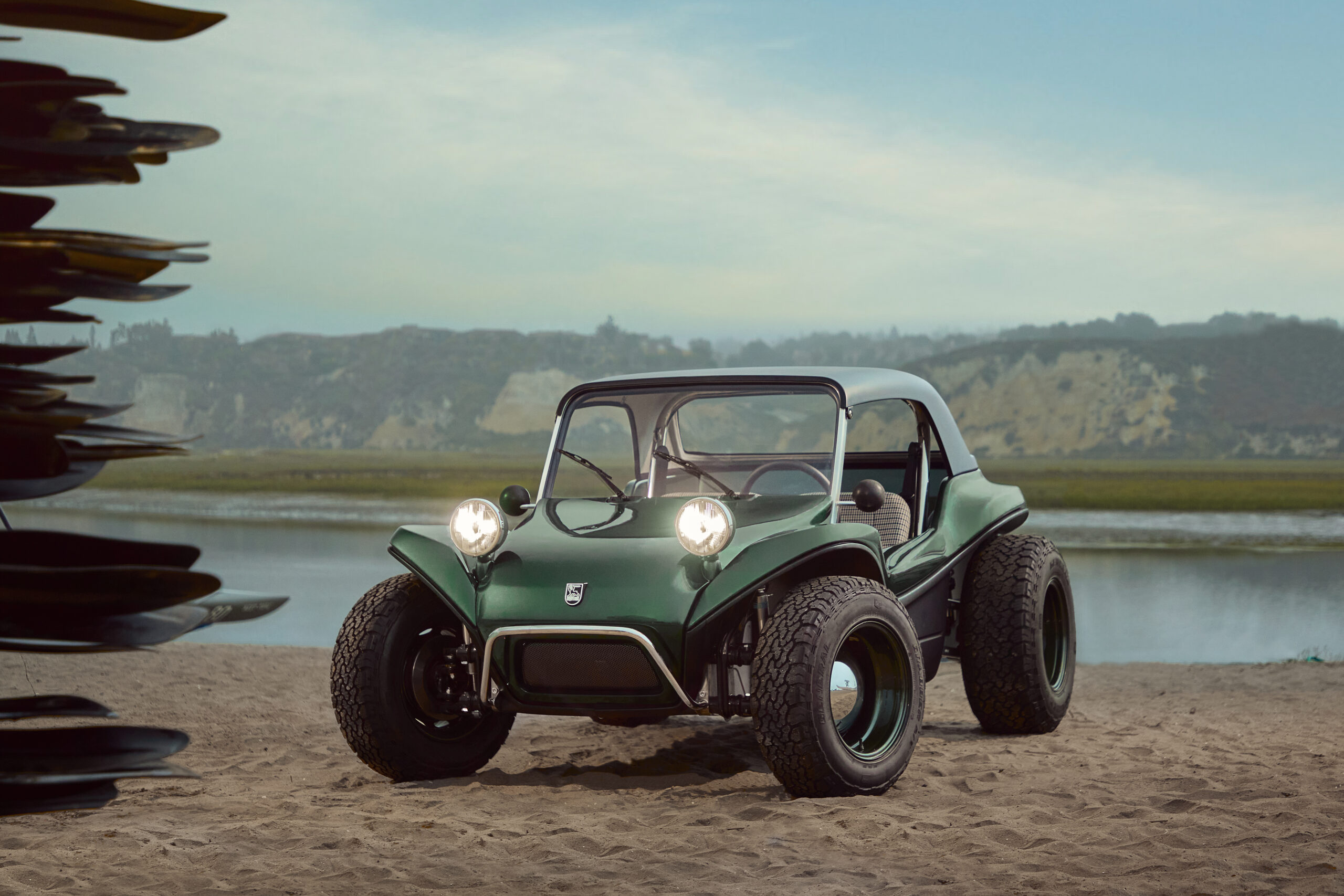 If VW won't, the original will. Meyers Manx, the Southern California company that created the fiberglass-bodied dune buggy in the 1960s, has unveiled an updated all-electric model it says will go on sale in limited numbers in 2024 after 50 models are delivered to select "Beta program" customers for real-world testing in 2023.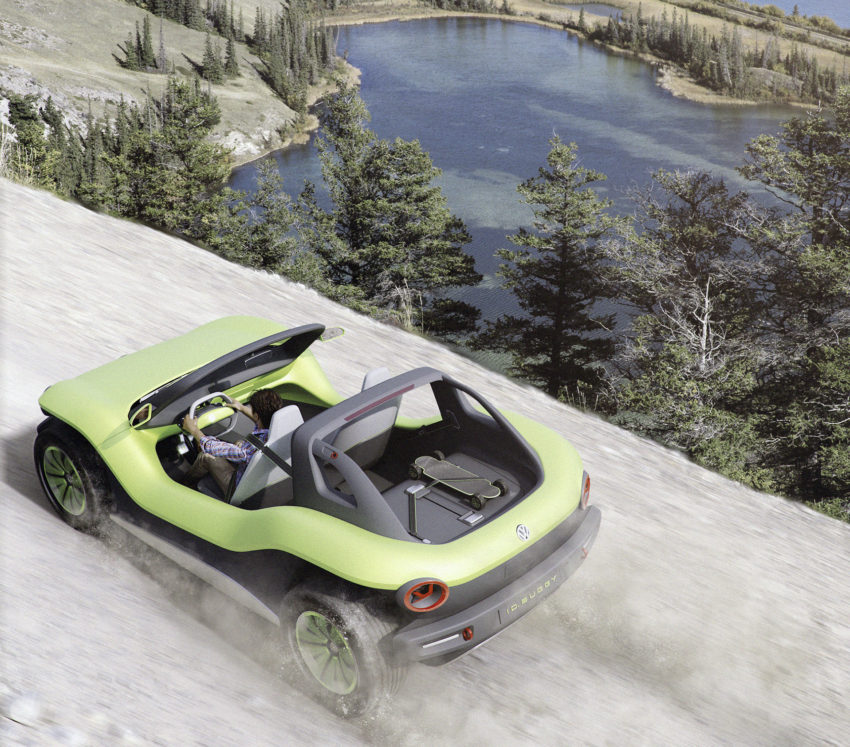 Volkswagen has shown i†s own version of an electric dune buggy in 2019, a design that paid homage to the original Manx, but later decided to cancel the project.
[A 4-min. read.]
The rear-drive Manx 2.0 Electric will be powered by an all-electric system using a lithium ion battery pack and dual rear motors – one for each wheel. preliminary specifications call for two battery sizes, a 20 kilowatt-hour pack with an estimated range of 150 miles, and a 40 kWh pack with an estimated 300-mile range.
Power output for the small battery version hasn't been disclosed but the larger battery model will have 202 horsepower, 240 pound-feet of torque and should be able to turn in a 4.5-second run from zero to 60 mph, the company said.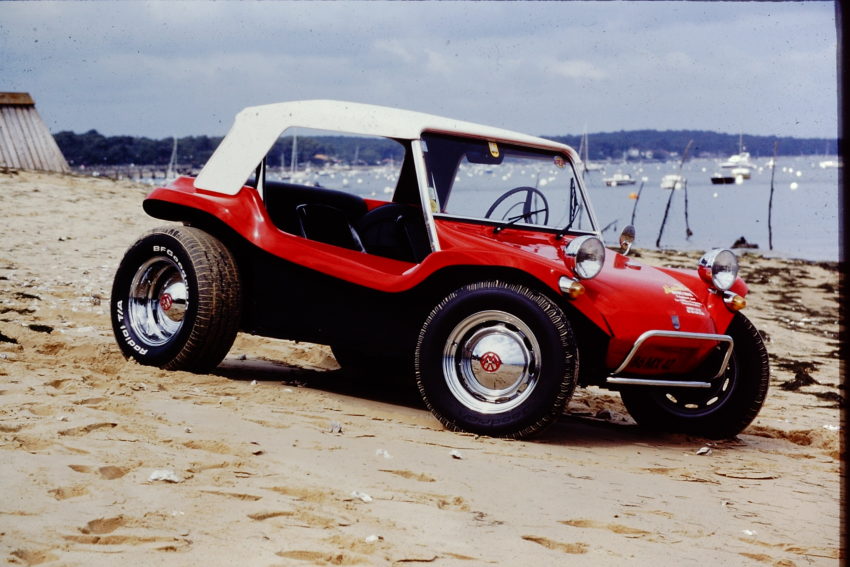 Like the original, the 2-seat electric Manx will have a flare-fendered composite body, a removable top, big tires and not much else. It won't have the familiar flat-four VW, Corvair or Subaru engine hanging out of the back end, however, and will offer a few modern touches including RFID-based ignition and regenerative braking.
It will be built on a Manx-developed platform using an aluminum monocoque frame and independent rear suspension, electrically assisted power steering and disc brakes all around. The small battery version will weigh-in at around 1,500 pounds,the larger batter will kick that up to 1,650 pounds.
"The Meyers Manx has always been a symbol of joy, simplicity and purity. It's the solution to the complexity of life," said venture capitalist Phillip Sarofim, chairman of Meyers Manx. "Continuing the legacy of the Meyers Manx connects us with the optimism of the 1960s California culture, an optimism we all can share," he said.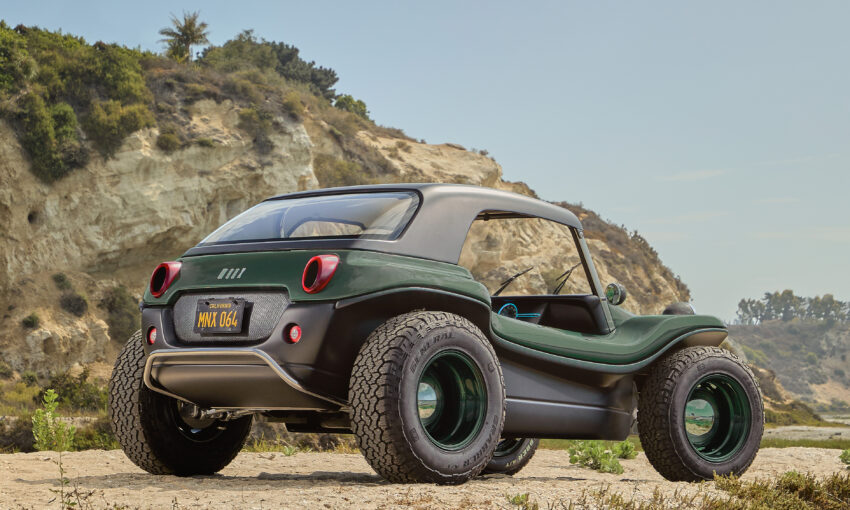 Sarofim's Trousdale Ventures acquired Meyers Manx in 2020 and named famed auto designer Freeman Thomas as chief executive. Thomas, who was involved in the acquisition and designed the electric Manx, previously held top design positions with Porsche, Audi, Volkswagen, DaimlerChrysler and Ford.
The original Manx was designed around Volkswagen chassis and engines – parts and body kits are still sold today – and was the inspiration for VW's 2019 concept, the ID.Buggy. But after getting a lot of dune buggy enthusiasts excited, VW decided in late 2020 not to take it into production and to concentrate instead on more mainstream EVs.
That inspired Meyers Manx' new owners to give it a shot. The company was sold to Trousdale by founder Bruce Meyers and his wife in 2020, shortly before Meyers' death in March, 2021, at age 94.
The resulting Manx 2.0 Electric was unveiled Monday at a private showing in Malibu, on Southern California's Pacific coast, in advance of its official Aug. 19 public debut during Monterey Car Week.
This time around, the Manx is a complete vehicle – price still to be determined – rather than a fiberglass body and components kit that fit to a donor chassis and engine, usually from a VW Beetle.
Meyers' original B.F. Meyers & Co. , based in Orange County, Calif., sold close to 6,000 Manx buggies from 1965 through 1971, when it shut down after literally dozens of copycat buggy makers entered the market. He revived the business in 1999 as Meyers Manx, based in inland San Diego County. Under Trousdale, the company's production has been moved to Oceanside, Calif.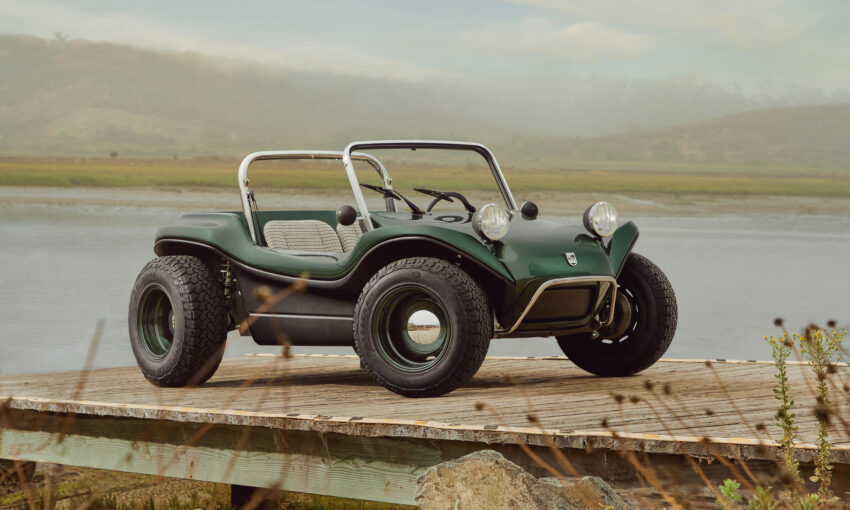 Evan Klein photos, courtesy of Meyers Manx