A new report on incentives for battery- and fuel-cell electric vehicles looks at what it will take by way of public policy and incentives to speed up adoption of zero emission vehicles.
Not surprisingly, the answer is more ZEV incentives, applied more democratically across all income levels.
[Estimated Reading Time: 1 min., 40 sec.]
The "Electrifying Clean Vehicle Incentives" report was prepared by the nonprofit Energy Independence Now advocacy group in partnership with the Leonardo DiCaprio Foundation.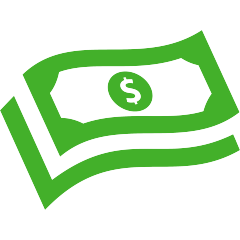 More Encouragement
Among its recommendations, the report suggests that we need:
Policies that promote sustained public, corporate and utility investment in electric vehicle charging and hydrogen fueling infrastructure.
Increasing state ZEV incentives to offset the impact as the federal tax credit for battery electric vehicles phases out for various automakers.
To change tax-credit and post-sale incentives into point-of-sale rebates consumers can use to immediately reduce the cost of zero emission vehicles.
Incentives to help motivate dealerships to enthusiastically promote and sell ZEVs.
Incentives for the purchase of used ZEVs, to encourage clean vehicle use at all income levels.
More non-monetary encouragement, such as HOV stickers and free or preferred parking.
The report and its findings are based in part on interviews with a variety of regulators, automakers and "key stakeholders' in the green vehicles segment (full disclosure – that includes TheGreenCarGuy).
Oops!
There is an erroneous statement in the report that should be noted. It says that the federal clean vehicle tax credit was not renewed in 2018.
That's true for fuel-cell electric vehicles, which Energy Independence Now supports. But it is not true for battery-electric and plug-in hybrid vehicles.
The president's proposed 2020 federal budget would kill the credit for everything, but many observers feel that proposal is not likely to survive in Congress' final budget.
As things stand, the federal tax credit, which can be up to $7,500, begins phasing out on a manufacturer-by-manufacturer basis once an automaker has sold 200,000 qualified ZEVs.
Phasing Out
To date, only Tesla and General Motors have hit that mark.
Nissan is likely to hit it sometime late next year.
Toyota is about halfway to 200,000 sales, but its only qualifying vehicle right now is the Prius Prime. At the current pace it is likely to take three years or more for Toyota to sell enough of the plug-in hybrid to hit the cap.
As of 2018, fuel-cell vehicles such as Toyota's Mirai sedan, don't count toward the 200,000 limit.