Politicians in San Francisco are considering a law that would require all new buildings in the city and county to provide for EV charging with pre-installed wiring or, in some cases, underground conduit to facilitate future charger installation.
If approved, the measure would require that 10 percent of parking spaces in new residential and commercial buildings be "turnkey ready" with adequate electrical power and wiring for EV and plug-in hybrid charging. An additional 10 percent of spaces would have to be "EV flexible" with conduit in place to accommodate up to 80 amp circuits for future charger installation while the remaining spaces would be "EV capable." That means future service panels, conduit, receptacles, and EV charging management systems would be included the architectural drawings and electrical plans and that conduit would be run in areas that would not be easily accessible after construction of the building was completed – mainly inside walls and beneath floors.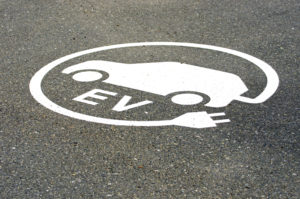 A 2016 study found that pre-wiring and running conduit for future wiring in new buildings in San Francisco could cut the cost of installing EV charging by 75 percent by eliminating the need to tear into walls and concrete floors after the building had been completed.
California's building code already requires residential buildings built after 2015 to have sufficient electrical service to handle a Level 2, 240-volt charger. The code also specifies that conduit for EV charger wiring be supplied to at least 3 percent of spaces in all commercial parking lots of 100 spaces or more.
The San Francisco measure was submitted this week  by Mayor Edwin Lee and Supervisor Katy Tang (San Francisco county and city are consolidated and the board of supervisors is also the city council).