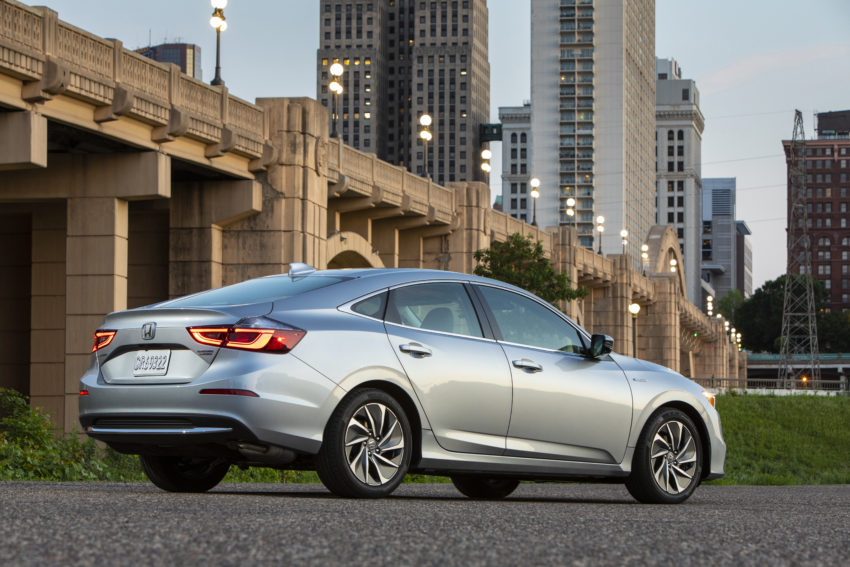 Honda, Mitsubishi and Jaguar have scored green-vehicle-of-the-year awards from the granddaddy of the clean-car press: The Green Car Journal.
The annual selections, announced during the Los Angeles Auto Show, are based on fuel efficiency, cost, technology, performance and the host of subjective criteria judges use when winnowing down a long list of finalists to a single winner.
[Estimated Reading Time: 4 min.]
The short version is that a winning vehicle must be one that "raises the bar in environmental performance while remaining within reach of most consumers," says the Journal.
The award was launched 14 years ago with a single "Green Car of the Year" category.
For the 2019 award, however, Green SUV and Luxury Green categories have been added.
Not everyone will – or should – agree with the magazine's selections, but they certainly can help guide shoppers who might be on the fence about which fuel-efficient cars to look at.
So without further ado, here are the Green Car Journal's 2019 green vehicles of the year, and the runners-up:
Green Car of the Year
The Honda Insight. This is the third generation of the Insight hybrid. It is an all-new design, based off the latest Honda Civic platform.
It sheds the quirkiness of the first two efforts – the fender-skirted, two-seat original of 2000 and the 2009 hatchback – and presents itself as a fairly standard Honda sedan.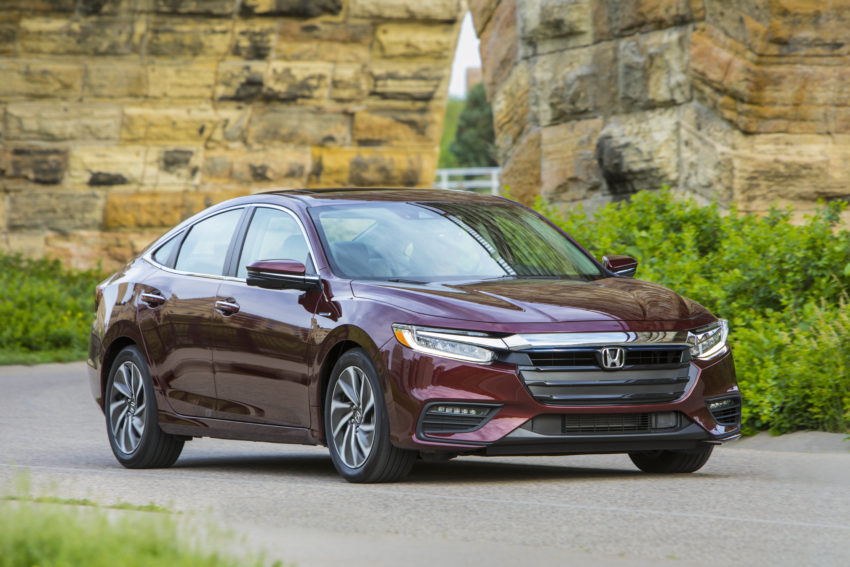 The 2019 Insight gets and EPA fuel efficiency rating of 55 mpg for combined city and highway driving in the base LX and mid EX trims.
The top Touring trim is a heavier car thanks to its multitude of infotainment and driver assistance equipment – its fuel efficiency drops to 51 mpg combined.
The new Insight also gets a five-star crash-performance rating from the National Highway Traffic Safety Administration.
Starting price for the LX is a reasonable $23,725 and the line tops out at $28,785 for the Touring.
The Insight's two-motor hybrid system provides the sedan with total power output of 151 horsepower and 197 pound-feet of torque, good for decent acceleration.
The Insight's compact battery pack is stored under the rear seat and doesn't cut into trunk space.
Reviewers typically have found the new Insight to be a good performer that offers comfort, safety, a quiet ride and great fuel efficiency at a decent price.
Runners Up:
Lexus ES 300h; Nissan Altima; Toyota Avalon Hybrid; Volkswagen Jetta.
Green SUV of the Year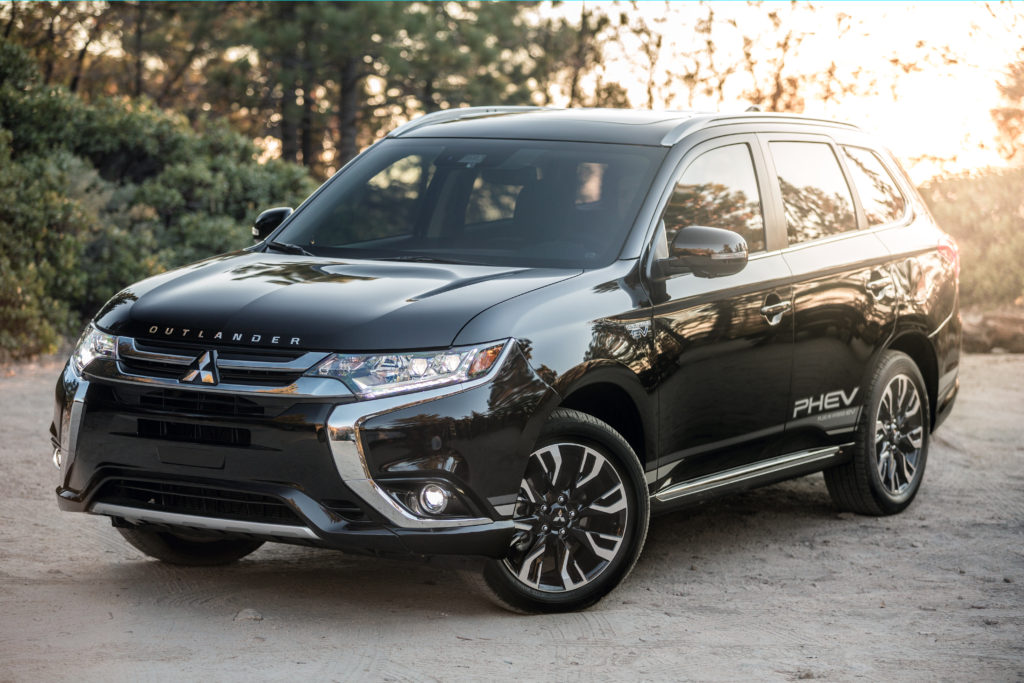 Mitsubishi's Outlander PHEV, a plug-in hybrid that finally made it to the U.S. as a 2018 model almost five years after being introduced in Japan and Europe, took top honors in the SUV classification.
TheGreenCarGuy's Outlander PHEV review found it to be a bit lacking in power but otherwise worthy of its status as the best-selling plug-in hybrid SUV on the planet.
In naming it Green SUV of the year, the Green Car Journal cited the Outlander PHEV's "ability to accommodate five with plenty of room for gear, its quiet cabin finished in premium leather, and its array of desired features prominent on today's buyer wish lists."
But the all-wheel-drive, plug-in hybrid powertrain got top honors.
It provides for up to 22 miles of all-electric range when fully charged, but then falls to just 25 mpg combined when operating in standard hybrid mode. Those are federal test numbers, tough, and a bit misleading. In real-world driving the system allows for some pretty aggressive battery charging on the fly, from regenerative braking and unused engine power.
TheGreenCarGuy averaged 45 mpg overall on a 500-mile trip to and from Southern California's San Bernardino Mountains earlier this year. And that included about 20 miles of mild off-roading.
The Outlander PHEV's 2.0-liter, 117-horsepower gas engine functions mainly as a generator to provide a steady flow of electrons to the two electric motors, one for the front wheels, one for the rears.
Total system output is rated at 197 horsepower. The Outlander PHEV also is rated to tow up to 1500 pounds.
There are only two trim levels, with pricing starting at $35,535 for the base SEL and jumping to $41,235 for the GT.
The Outlander PHEV qualifies for a federal income tax credit of up to $5,838, and for various state and local incentives as well.
Runners Up:
Cadillac XT4; Hyundai Kona – both gasoline and battery-electric versions; Lexus UX – both gasoline and gas-electric hybrid versions; Volvo XC40.

Luxury Green Car of the Year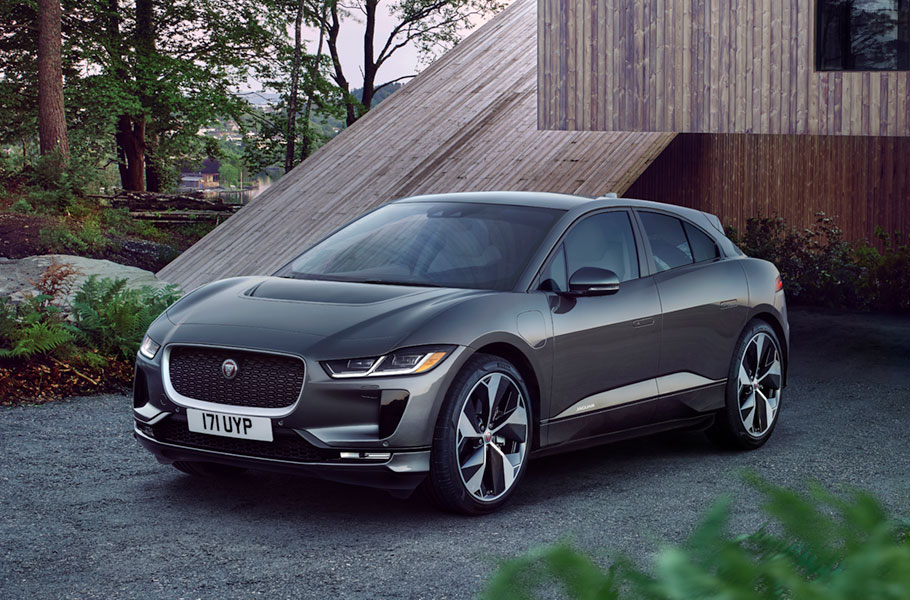 The Jaguar I-Pace won this title as the freshest of the all-electric, high-end cars looking to topple Tesla frm its place atop the luxe EV market.
The Journal didn't have much to say about the I-Pace other than praising it for its potential as a segment disruptor. But most reviewers have lavished praise on the sporty Jag's top-shelf performance, handling, luxury and hatchback-cum-crossover styling.
The I-Pace, which had its first full month of U.S. sales in November, is rated at up to 234 miles of range per charge.
Pricing starts at $70,495, and there are loads of extra-cost options and add-ons. On the incentives front, the I-Pace qualifies for a federal tax credit of up to $7,500 as well as for various state and local rebates or credits.
Runners Up:
Audi E-Tron EV; Porsche Cayenne E-Hybrid plug-in hybrid; Range Rover P400e plug-in hybrid; Tesla Model 3 EV.