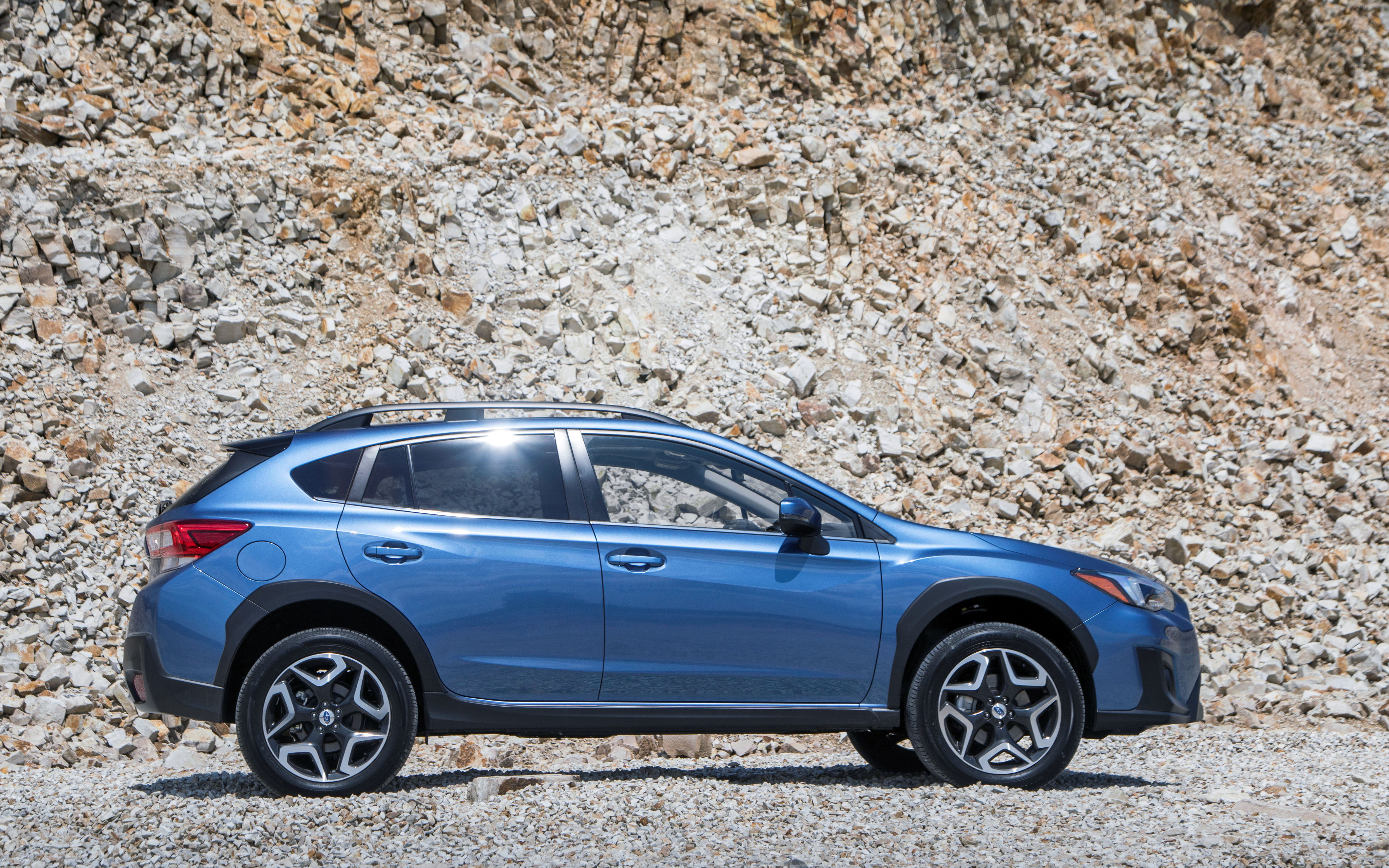 Subaru will offer a 2019 Crosstrek PHEV model – the standard 2019 Crosstrek is pictured.
I confess to being a Subaru fan – I've owned two.  But I've always been disappointed in the company's  fuel efficiency performance.
That could change at year's end, though, when Subie is slated to introduce a plug-in hybrid version of the Crosstrek crossover.
The company hasn't released much info yet, but we do know that thanks to Toyota's minority ownership stake in Subaru, the 2019 Crosstrek PHEV will use plug-in hybrid technology borrowed from the Toyota Prius Prime.
The Toyota electric drive components will be linked to Subaru's 4-cylinder Boxer engine. The 2019 Crosstrek PHEV will retain Subaru's  all-wheel drive system, but will get a new transmission (Subie hasn't offered any specifics).
It's also been reported that Subie at least initially plans to sell the 2019 Crosstrek PHEV only in California and the nine states that have adopted California's zero emission vehicles (ZEV) policy.
Those nine are Connecticut, Maine, Maryland, Massachusetts, New Jersey, New York, Oregon, Rhode Island, and Vermont.
Whether the Crosstrek PHEV will get a larger battery and enhanced all-electric range hasn't been disclosed, but we're hoping it will.
The Prius Prime is rated at 25 miles and the sweet spot for most U.S. shoppers looking at PHEVs seems to be somewhat north of that.
Energy is gobbled up at a pretty hectic pace on hills and at the high speeds most of us drive on our highways and freeways. So lop 15-20 percent off the EPA-rated all-electric range for most PHEVs – unless your driving is confined entirely to congested city streets with pretty flat terrain and top speeds never approaching 60 mph.